---
The Health Spa at Deer Lake Lodge
10500 Deer Lake Lodge Rd
Montgomery, TX 77316
936-647-1383
www.deerlakelodge.com/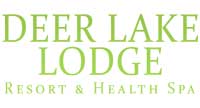 The Health Spa at Deer Lake Lodge - Amenities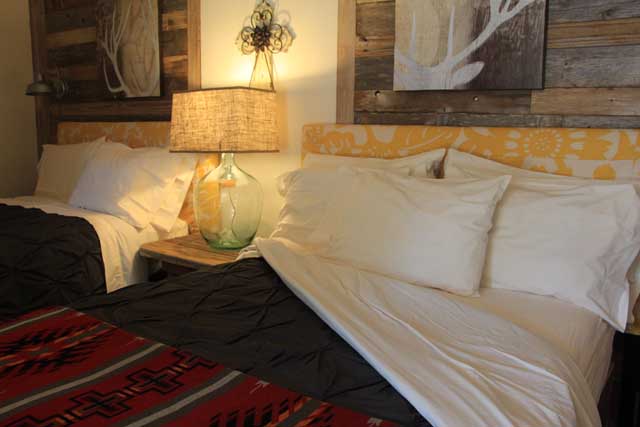 Suite and Cabins
All suites and cabins come standard with luxurious organic linens, flat screen TV, fireplace, telephone & wireless internet.
All rooms are stocked with organic cotton towels, bedding, pillows, robes and slippers. All mattresses are made of natural materials. All cleaning products and pest control are also organic.
Suites feature two full size beds and are conveniently located overlooking the pool.
Cabins offer guests' choice of two queen beds or a king bed in a secluded cabin with screened porch and wooded vistas.
---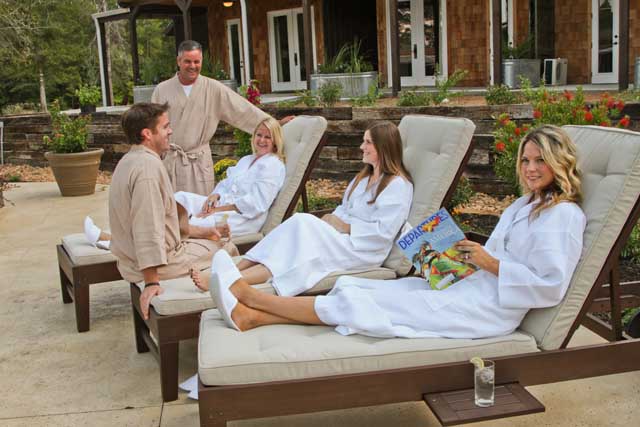 Amenities
There are many amenities, activities and special areas for guests to enjoy during their stay at Deer Lake Lodge. Guests are encouraged to take advantage of unlimited use of the specialized equipment and healing installations.
Guests seem to enjoy the Fasting Lounge as it is the place to meet, learn and chill while staying at Deer Lake Lodge. It is a special communal area where everyone enjoys hanging out with new friends and sharing spa experiences while learning how to achieve a healthier lifestyle.
The heated saltwater pool and jetted spa is the perfect ending to a wonderful day of fasting, cleansing and yoga. Unless, of course, guests prefer to sit by the outdoor fireplace to meditate, visit or just relax.
---
All Rooms and Packages Include:
A complimentary Deer Lake Lodge Tumbler, Tea Mug, Orientation Class, Daily Cleansing Program, Organic Room Amenities: shampoo, conditioner, & body wash, Wi-Fi, Direct TV, Fire Place, and Himalayan Rock Salt.
---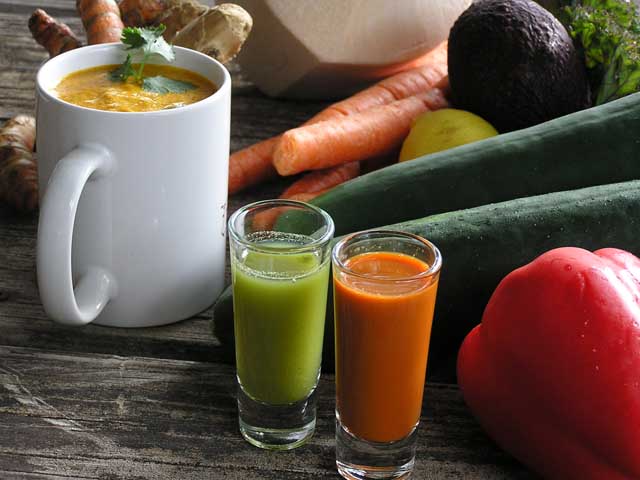 Complimentary products from Fasting Lounge Include:
Organic Vegetable Juices, Puréed Single Vegetable Soup Daily, Aloe Vera Juice, Barley, Wheat Grass, Spirulina, Chlorophyll, Detox Drink, Psyllium, Fiber Regulators, Liver and Kidney Tea, Blood Purifying Tea, Probiotics, Power Greens, Enzymes, Ginger, Garlic, and Herbal Sleep.
---
Complimentary Classes include:
Yoga classes, Life Enhancements on Healthy Living, Breath Work and Meditation, Nutrition, Raw Food Classes and others that may be added.
---
---
The Health Spa at Deer Lake Lodge
10500 Deer Lake Lodge Rd
Montgomery, TX 77316
936-647-1383
www.deerlakelodge.com/