---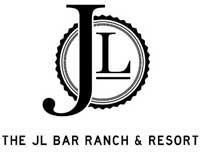 The JL Bar Ranch & Resort

An Unrivaled Ranch & Resort Experience
The JL Bar Ranch & Resort spans 13,000 acres on the western edge of the majestic Texas Hill Country. Designed exclusively for executive hunts, corporate retreats, culinary weekends and unique concert events, it's one of the most intimate properties in the Southern United States. Beyond service and hospitality, we proudly provide sanctuary – with 16 luxury cabins centered around a Main Lodge that features fine dining, wine cellar, meeting areas, and lounge, all situated atop an infinity pool and terrace. The property also boasts a private airport, established hunting operations, and state-of-the-art shooting sports complex, all conveniently located on-site to ensure your time away is one of the most effortless escapes imaginable.
---
The Main Lodge
The Main Lodge at The JL Bar Ranch & Resort encompasses rustic elegance at its best. Each thoughtfully designed area offers guests a place to dine, relax, watch television, play games, or have a specialty cocktail. Decorated with custom furniture that is both creative and comfortable, the Lodge atmosphere is relaxed and inviting. Gather with family, friends, or colleagues around one of the many fireplaces and build memories for a lifetime.
---
Experience Our Accommocations
Retreat to one of our 16 luxury cabins that are centered around the Main Lodge. Each cabin offers private elegance in a serene setting. Cabins can accommodate between 2-5 guests depending on the different bed configurations. Custom furniture and premium amenities will make your stay comfortable and relaxing.
---
The JL Airport
The airport at The JL Bar Ranch & Resort is a private facility featuring a 5300′ x 80′ asphalt runway and facilities capable of handling a wide variety of aircraft, from a single engine Cessna to a Gulfstream G550. Conveniently located less than half a mile from our Main Lodge, our FBO provides the ability to land on-site and settle into one of our luxury cabins in a matter of minutes.
---
Hunting Opportunities
The JL Bar Ranch & Resort offers a variety of hunting scenarios, from trophy Whitetails to exotic hunts of Axis, Blackbuck, Fallow Deer and Red Stag. We also host Quail and Pheasant field hunts, complete with professionally trained dogs. All hunts include experienced guides who possess a strong familiarity with the ranch and surrounding areas. And to ensure your time is managed with the utmost importance, our General Store provides guns & licenses, on-site.
---
Shooting Sports Complex
Our Shooting Sports Complex features lighted Skeet Range and 5-Stand Course, a rifle and pistol range, 28 station Sporting Clay course, 1500-yard Long Range course and professional shooting instructors on-hand to provide tips or offer shooting lessons for individuals or groups.
---
Extraordinary Cuisine
The JL Bar Ranch & Resort's fine dining menu is reflective of the current seasons, with the emphasis on using locally sourced ingredients wherever possible. All the ingredients are selected with great care by our culinary staff to ensure that each combination of flavors will give you a great experience on the palate. The JL Bar wine cellar boasts an extensive wine list to accompany the delicate, flavorful entrees and will add a further dimension to your dining experience.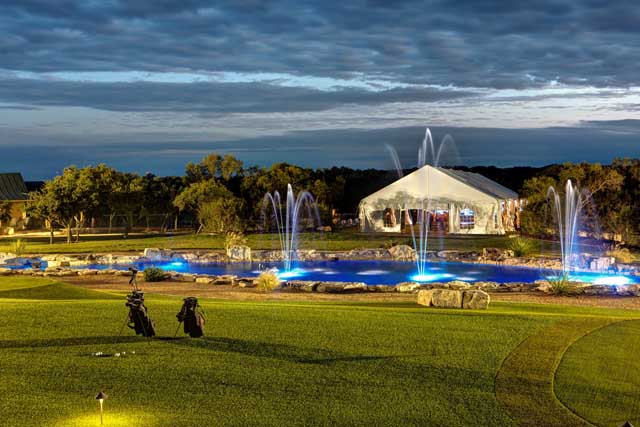 ---
No Event is Too Small
With a one-of-kind property, The JL Bar Ranch & Resort offers a number of opportunities for custom events: Corporate Retreats, Weddings, Concerts, Family Reunions, Birthday & Anniversary Celebrations. Let us customize an experience for you and your guests to create lasting memories.
---
---
JL Bar Ranch & Resort
3500 Private Road 2254
Sonora, TX 76950
(855) 414-3337
www.jlbar.com