---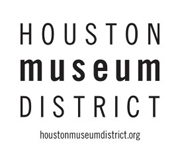 Houston Museum District
Sheltered by 100-year old oak trees, Houston Museum District is one of the largest concentrations of cultural institutions in the country. The destination is home to 19 nonprofit organizations nestled between the Texas Medical Center, Hermann Park, and Midtown. Anchored by the historic Mecom Fountain, each is beautiful, unique and celebrates many cultures.
The district is grouped into 4 walkable zones so visitors can park once and walk or bike to several destinations. At Zone 1 in Montrose, the Menil Collection has three exhibition buildings across the campus, which is also home to Houston Center for Photography and the Rothko Chapel and reflecting pond.
Zone 2 showcases the largest group of museums with a 'something-for-everyone' variety. For the history buff; Buffalo Soldiers National Museum in a renovated military depot and Holocaust Museum Houston, undergoing renovation until spring 2019.
Multi-cultural experiences can be found at the Museum of African America Culture, Czech Center Houston, and Asia Society Texas Center. For something contemporary in Zone 2, visitors can experience the architecture and galleries of Lawndale Art Center, Houston Center for Contemporary Craft, and DiverseWorks.
Zone 3 is contained to a three-block area, including The Jung Center with peaceful galleries and an insightful book shop. Right next door is the Center for Contemporary Art featuring artists from all over the world and a funky vibe. Museum of Fine Arts, Houston is currently two exhibition buildings plus a sculpture garden and the Glassell School in addition to 2 house museums. An expansion set to be completed by 2020 will be a stunning addition to the Museum District.
Zone 4 is the most family-oriented group including the recently renovated Health Museum, #1 ranked Children's Museum, and The Houston Zoo and Museum of Natural Science situated in Hermann Park. Moody Center for the Arts on the Rice University campus completes the zone.
Houston's Museum District is a force in the city's vitality and an award-winning destination where learning about art, science, health, engineering, culture, history and the environment happens every day.
Ten of the destinations are free admission at all times and the others offer dedicated free times. Hours of operation and free times are subject to change. Please check the district website to easily link to each museum for details.
To learn more go to: www.houstonmuseumdistrict.org. Sign up for a weekly e-blast, "Top 5 things to Do in the Museum District This Week", like us on Facebook (Houston Museum District) or become a Twitter follower @HoustonMuseum.
---
---