---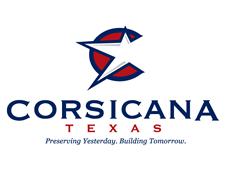 Corsicana
Preserving Yesterday, Building Tomorrow
Corsicana is a community with a proud history and living heritage. The birthplace of the Texas oil industry, the town has maintained strong ties to its past while continuing to look forward and invigorating its people who still make Corsicana a thriving place of opportunity. It's a diverse city where you are welcomed and warmly greeted.
You may be surprised to know Corsicana is home to the second largest planetarium in the state, one of the nation's premier Civil War museums, a restored vaudeville theatre and an interactive village dedicated to the city's pioneering times. It's true. From the Cook Center Planetarium, the Pearce Museum's Civil War & Western Art Collections, the restored Palace Theatre and Corsicana's Pioneer Village, our community effectively uses the past, present and future to engage its residents and attract visitors from near and far.
Corsicana, Texas
Three National Register Historic Districts await the heritage traveler. Drive the stately neighborhoods of Mills Place and the Carriage District, or take a walking tour of the red-bricked streets of Historic Downtown. While downtown, be sure to stop by Collin Street Bakery for a sample of their internationally renowned fruitcake.
If you prefer outdoor recreation, visit us the last weekend of April for our annual event, Derrick Days. Come take advantage of our wonderful community parks, or make the short trip to Richland Chambers Reservoir - considered "Texas' Newest Coast"- with 330 miles of shoreline.
Corsicana, Texas

The Corsicana Visitor Center is housed inside a beautifully restored 1895 railroad freight office, located at the intersection of Beaton Street and Seventh Avenue (Hwy. 31). Stop by or visit us at www.visitcorsicana.com for an online, interactive visitor guide, or call toll free (877) 648-2688 to request a complimentary copy by mail.
Corsicana was established in 1848 to serve as the seat of government for Navarro County, which the first Texas Legislature had created two years earlier. When asked what the new town should be called, Texas patriot and county namesake Jose Antonio Navarro replied "Call it Corsicana after the island of Corsica, the birthplace of my father."
In 1894, oil was discovered by accident only blocks from Corsicana's business district as drillers were completing an artesian well to expand the city's water supply. Within six years, 500 wells operating within the city limits were producing 800,000 barrels of crude annually, making Corsicana the site of the first commercial oil field in Texas. Today, 25,000 residents of Corsicana take great pride in their rich history.
---
---