---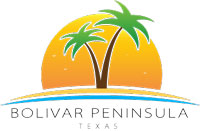 Bolivar Peninsula - Crystal Beach
27 Miles of Paradise … Relax, Vacation, and Live.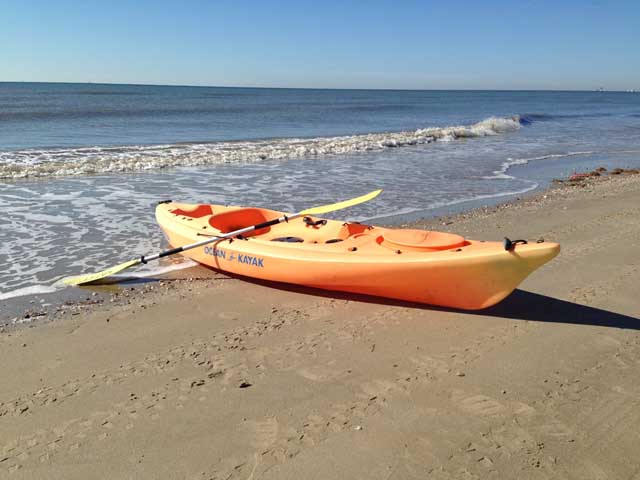 With 27 miles of gorgeous beaches on the upper Texas coast, Bolivar Peninsula is a true vacationer's destination. Accessible by Highway 124 south out of Winnie, or by a free ferry ride from Galveston, Bolivar Peninsula is an idyllic place to visit if you enjoy beautiful sunrises and world-class fishing. The peninsula's drivable beaches provide easy access to families for a fun day in the surf or a night of camping under the stars. Everyone here is on Bolivar Time, so kick back and relax.
Attractions on Bolivar range from a scenic 18-hole golf course to the 34,000-acre Anahuac National Wildlife Refuge. We have history that may surprise you. Bolivar Peninsula is home to the 19th century Fort Travis, an American fort built to protect Galveston Bay. A greeting from the Bolivar Light House is sure to catch your eye as you unload from the Bolivar/Galveston Ferry or head to Galveston for the day. Being a part of the Coastal Birding Trail makes Bolivar Peninsula a hot spot for birding enthusiast in the spring, winter, and fall.
Families and neighbors all join in for a weekend of fun in the sun during annual events like the Texas Crab Festival, Fishing Tournament, and the Lyons Club Golf Cart Poker Run that raises funds for the peninsula schools. Residents plan cook-outs and tour their neighborhood on golf carts, a popular form of transpiration on Bolivar. Morning strolls or afternoon walks on the beachfront is soothing. You won't find another shore like the wide-open and clean beach on Bolivar Peninsula.
With a multitude of beachfront and bayside home vacation rentals listed below the average market value for coastal communities, Bolivar Peninsula - Crystal Beach, Texas has become a vacation destination and an investor's dream. Seafood restaurants perched on the water offer sunset views, and those on the main drag serves up live music that keeps visitors and new home owners flocking to Bolivar. RV Parks with space for big rigs and pop-ups alike accommodate travelers all year. Some stay as they pass through, while others call Bolivar Peninsula home for the summer and more are visiting in the winter. With the ease of access to Beaumont, Galveston, and Houston, and the laid back atmosphere will make you come back for more.
---
---