---
Port Aransas & Mustang Island
Discover the original ISLAND LIFE destination.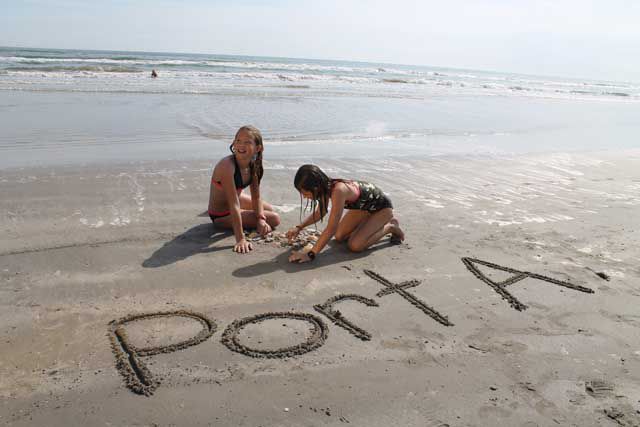 As the ferry carries you from Aransas Pass across the Corpus Christi Ship Channel, with the bottlenose dolphins swimming alongside and the gulls and pelicans gliding above, you'll realize you've made a good decision to visit Port Aransas. In this small but vibrant city on Mustang Island that locals and repeat visitors know as "Port A," you'll discover a fun and funky out-of-the-way getaway with serene beaches, exciting outdoor adventures, and great food and shopping. All of this with a laid-back vibe that will have you and your family coming back for more.
Thanks to moderate year-round weather, Port Aransas is the perfect place for fun in the sun. Fishing is one of the area's biggest draws, with tens of thousands of anglers heading to "The Fishing Capital of Texas" every year for tournaments, deep sea trips, or to cast a line from the beach. It's also one of the best places in in the state to watch dolphins jump and play in their natural habitat. If you'd rather be the captain of your own ship (while also getting some exercise), explore the Lighthouse Lakes Trail on a kayak or canoe. Made up of four loops ranging from 1.25 miles to 6.8 miles, the trail takes you through an extensive mangrove estuary and seagrass flats. As the first official paddling trail in Texas, it's also something of an icon in the Lone Star State.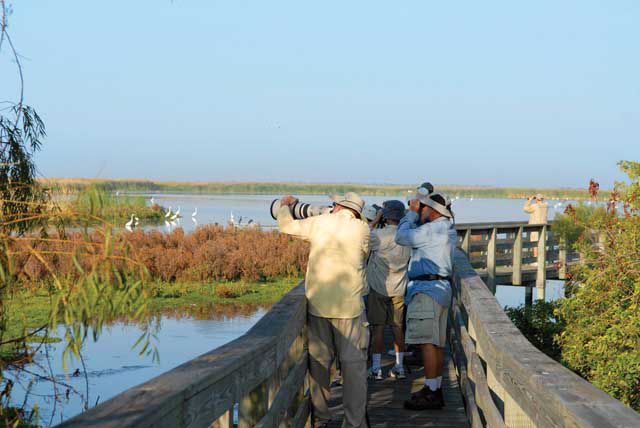 Whatever you end up doing outdoors, you'll be in the midst of an incredible diversity of wildlife. Port Aransas is a birder's dream, with hundreds of native and migratory species that can be seen at the six viewing sites along the Great Texas Coastal Birding Trail. One of the most popular of these is the Leonabelle Turnbull Birding Center, where you can walk the long boardwalk for up-close views of alligators, crabs, birds, fish, and more; or climb the observation tower to take in the beauty of the entire area. To explore a truly wild part of town, take the ferry from Fisherman's Wharf to San José Island, a 21-mile barrier island just north of Mustang Island for birding, beachcombing, and fishing.
When you're ready to slow down a bit and get on "island time," Port Aransas' shopping scene includes plenty of boutiques, souvenir stores, and gift shops offering funky, eclectic, and unique items. There are also plenty of places to get a bite to eat, ranging from casual eateries for the swimsuit-and-sandals crowd to fine dining restaurants.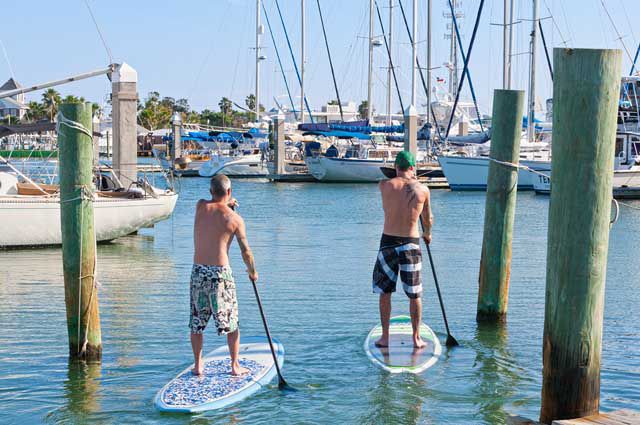 Before you go, stop by the Port Aransas Museum to learn the city's history from the early days of "Wild Horse Island" to today. You'll come away with a better understanding of this amazing place and how it came to be the beautiful Texas beach destination it is today.
With its scenic beauty, pristine beaches, and abundance of adventures, Port Aransas is an idyllic getaway for birding enthusiasts, those in pursuit of surf and sand, and families looking for a place to create lasting memories.
---
---