---

Dining in Richardson
A World of Food is Right Around the Corner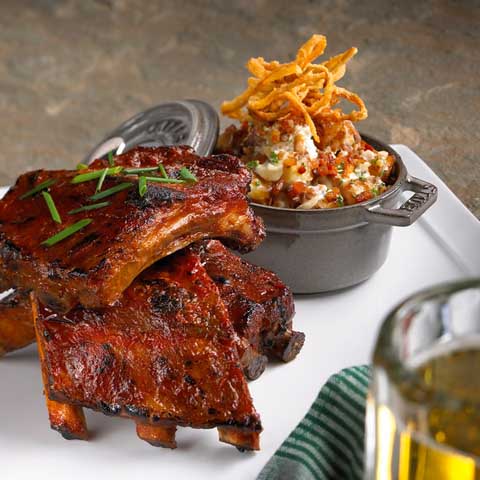 Diners in the Richardson area will find a variety of choices from American cuisine to international delicacies. Most of Richardson's restaurants are local independents or Texas-based chains.
Some of the more recognizable chain names include: Chili's, Texas Land & Cattle Steak House, Pappadeaux's Seafood Kitchen, Pappacito's Cantina; La Madeleine's, Jason's Deli, Mi Cocina, Chipotle Mexican Grill and Starbucks.
For Barbeque lovers, Richardson has four of the best: Dickey's BBQ, Sonny Bryan's, Spring Creek BBQ, and Texas Smokehouse BBQ. Some local favorites for Italian include Aboca's Italian Grill, Cappuccino's Italian Bistro, or Cafe Amore, but if its Mexican food you crave try the crowd pleasing Amigos, Casa Milagro, or Holy Frijoles Tex-Mex.
If only a burger will satisfy, you can't go wrong with Burger Island, Del's Charcoal Burgers, Twisted Root Burger Co. or JC's Burger House. If it's a sub you're sure to find a favorite in a Great Outdoors, Jersey Mikes, Jimmy Johns, Potbelly, Quizno's, Schlotzsky's, Subway or a Which Wich sandwich.
One of DFW's most notable steakhouses, The Silver Fox, is located in Richardson at The Shire. Other eateries located at this location are The Ye Shire Tavern, Main Street Bistro & Bakery, and Casa ChaCha ("Rough Tex-Mex") and noted restaurateur Dale Wamstad's new venue, Texas.
Richardson also has some fine ethnic dining venues including Ali Baba's (Mediterranean), Zyka Indian Cuisine (named best Indian food by "DMN"), Kasra's Persian Cuisine, Café Brazil, Kiren Court (best Chinese food) and Sushi Sake, with outstanding Asian fusion cuisine.
Other local favorites include Humperdink's, Café Max (lunch only), Bone Daddy's, Big Shucks, and a wide-variety of others.
Whatever your taste-buds desire, you will find it here.
---
---