---
Bryan/College Station | Premiere Market | MAR - APR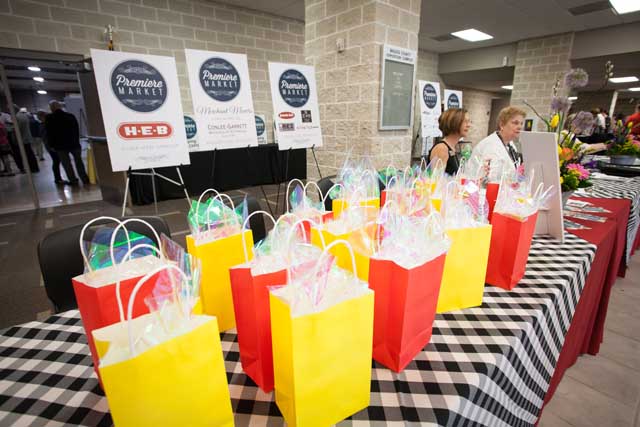 The Brazos Valley Symphony Society presents Premiere Market 2017
Get all your spring and summer shopping done in one place! Just in time for Easter, Graduations, Mother's Day gifts, and summer weddings, the Brazos Valley Symphony Orchestra presents its highly anticipated 5th Annual Premiere Market, the only upscale, juried market in the seven-county Brazos Valley area.
The 2017 Premiere Market will be held on Friday, March 31st and Saturday, April 1st with a "Sneak Peek" preview party the evening of Thursday the 30th all located at the popular Brazos County Expo complex in Bryan/College Station.
The Market features upscale merchants selling:
specialty gift items,
unique home accessories,
boutique fashions for adults and children,
educational toys and books for babies and kids,
gourmet foods and desserts,
jewelry and much more!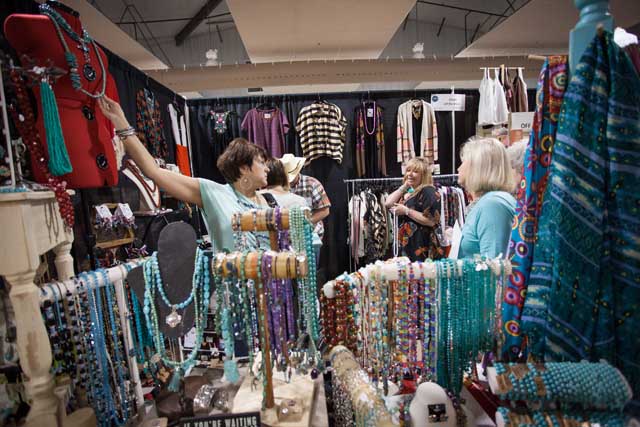 The 2017 Premiere Market hours on Friday will be from 10am to 6pm and on Saturday from 9am to 5pm.
The Premiere Market kicks off on Thursday, March 30, 2017 from 5:30pm to 8:00pm with an exciting SNEAK PEEK PARTY shopping event featuring live entertainment, gourmet food, and of course, be among the first to shop! We will also have another special event included as part of the market: VIP Shopping with Muffins, Mimosas & More!
VISIT THE OFFICIAL PREMIERE MARKET WEBSITE!
All proceeds go to benefit the cultural and educational programs of the Brazos Valley Symphony Orchestra, a non-profit 501 (c)(3) arts organization.
Sponsored by: The Arts Council, City of Bryan, City of College Station, FedStar Credit Union, and HEB
Special Events and dates:
Please check our website at www.premieremarket.org for more detail on this year's special events and dates.
EXCLUSIVE SNEAK PEEK PARTY
March 30 from 5:30pm – 8:00pm
$35 admission
RSVP by March 17 if possible
VIP SHOPPING: Muffins, Mimosas & More!
March 31 from 9am – 11am
$15 admission
Day 1 Everybody Shops
March 31 from 10am – 6pm
$5 admission
SHOP IN STYLE: Bacon & Bloody Marys!
April 1 from 9am – 11am
Bacon infused breakfast and gourmet Bloody Marys available for purchase during these hours!
$5 admission
Day 2 Everybody Shops Again
April 1 from 9am – 5pm
$5 admission
Food and refreshments will be available during shopping hours.
---
---
Premiere Market 2017
Brazos County Expo at 5827 Leonard Road
College Station, TX 77807
(979) 696-6100
www.premieremarket.org