Plan To See & Play
While visiting Plano, many people enjoy exploring the exciting opportunities in our neighboring cities Right in our backyard you'll find night life, museums, amusement parks and much more.
Plan To See
ArtCentre in Plano
A "home for the arts" in Plano, this recently renovated historic downtown building offers something for everyone. Catch a play or enjoy a vocal performance in the ArtCentre Theatre. Or browse through the art galleries for displays of local artists as well as national shows. For more information, call: (972) 423-7809.
The Interurban Railway Station Museum
Plano transportation history is brought back to life with this interesting exhibit. Once a vital part of the Texas Electric Railway that stretched from Denison to Waco, the interurban is one of the original electric cars that ran on the tracks through Plano. Open Mon-Fri 10am - 2pm & Saturdays 1-5 p.m. For more information, call: (972) 941-2117.
Interurban Museum



JC Penney Museum
Discover the story of America's national department store. Throughout your visit, you will encounter the enduring influence of founder James Cash Penney. For nearly 70 years. the son of an American frontier guided the company by personal leadership and example. Quotations from his many speeches and books introduce each major display and illustrate the continuing power of his vision. FREE Admission. For more information, call: (972) 431-7927.
Southfork Ranch

Southfork Ranch
Your tour at Southfork will take you up close and personal with the most infamous Texas ranchers of them all- the Ewing's! While longhorns and horses graze in the background, you can tour the "Ewing" Mansion and grounds made famous by J.R. and the clan. Eat a bite at Miss Ellie's Deli and take home some designer western wear or collectibles from the unique gift shops. Admission: $9.50 for adults, $8 ages 55+, $7 ages 5-12. Group rates available. For more information, call: (800) 989-7800, or (972) 442-7800.
Heritage Farmstead
This four-acre museum preserves a way of life during the height of farm prosperity in the early 1900's. The beautiful Victorian home and 12 outbuildings was the hub of a 360-acre farm operated by a colorful local resident, Ammie Wilson. The museum is open to the public and guided tours are available. For more information, call: (972) 881-0140.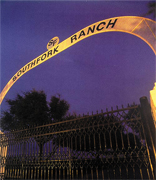 Tour of Historic Plano
Visit more than a dozen restored historic homes. the Interurban Museum and the charming downtown area with its brick streets and unique shops. Most of the properties designated as local historic landmarks are located within walking distance of the downtown area. For more information, call: (972) 941-7250.
Heard Natural Science Museum & Wildlife Sanctuary
The Heard Natural Science Museum and Wildlife Sanctuary is a 289-acre outdoor preserve and nature museum. Guests encounter various ecosystems along with species of birds, insects, and animals that have found refuge within the rapidly developing Collin County area. The museum features: The Living Lab, an interactive hands-on science laboratory; Venomous Snakes of Texas exhibit; and rotating nature art exhibits. The Heard is open Monday through Saturday 9 a.m. to 5 p.m., Sunday 1-5 p.m. Admission is $5 for adults and $3 for ages 3-12 and 60+. Open year-round except Thanksgiving, Christmas and New Year's Day. Group discounts and education tours available. Located one mile east of Highway 5 South on FM 1378 in McKinney. The Heard Nature Stores are located at the Museum and The Shops at Willow Bend. For more information, call (972) 562-5566 ext. 237 or visit www.heardmuseum.org.
The EDS Plano Balloon Festival
Plano Balloon Festival


The EDS Plano Balloon Festival, a spectacular three-day event will provide spectators an action packed weekend. This week-end event offers something for everyone; a unique arts, crafts, and gift show, entertainment on the KVIL Field Stage, Saturday evening Fireworks, special kids activities, and of course the Spectacular Hot Air Balloons. The balloons will launch Friday at 6:00pm, Saturday at 7:00am and 6:00pm, and Sunday at 7:00am (weather permitting). This event is organized and designed to provide Entertainment for the entire family. Young and old have much in common when they are enjoying the colorful balloons that will fill the skies over Plano. For more information, visit www.planoballoonfest.org.
---
Plan To Play
With over 3,302 acres of public parks, Plano offers over 30 miles of hike and bike trails, 4 recreation centers, 3 public golf courses, 79 public tennis courts-including a 21-court tennis center, 3 public swimming pools, 74 soccer/football fields and 49 baseball/softball fields. For more information about these parks, contact City of Plano Parks & Recreation at (972) 941-7250.
PLANO RECREATION
Chase Oaks Golf Club
7201 Chase Oaks Blvd.
(972) 517-7777
"One of the finest public facilities in the United States and it's golf shop easily ranks in the top 100", said Golf Digest. Chase Oaks features an 18-hole and 9-hole course, both with extensive tree cover and creeks. The courses are impeccably groomed featuring the finest bent grass greens, tiff fairways and combination zoysia ad Bermuda roughs. A driving range, pro shop and grill are just a few of the amenities you'll find at Chase Oaks.
Los Rios Country Club
1700 Country Club Drive
(972) 424-8913
This semi-private country club boasts an 18-hole championship golf course. The generously spacious course is offered for play to the public during off-peak times at an affordable price. If golf is not your cup of tea, there are also 8 tennis courts, 3 swimming pools, 2 pro shops (golf & tennis) and a bar & grill. Banquet and meeting space is also available to host your meeting, dinner or party.
Pecan Hollow Golf Course
4501 East 14th Street
(972) 941-7600
Plano's premier municipal golf course is a challenging 18-hole, par 72 course with a driving range and pro shop. Tucked away in the pecan and oak trees of Rowlett and Cottonwood Creek, Pecan Hollow also features over-seeded tee boxes, fairways and greens so you can expect green grass year-round.
Ridgeview Ranch Golf Club
2701 Ridgeview Dr.
(972) 390-1039
For exciting tournament action, check out this newly designed beautiful 18-hole championship golf course featuring a driving range, full-service bar and grill and a pro shop. This par 72 course is 6,940 yards long and is located on beautiful rolling terrain with significant creeks and wooded areas covering most of the course.
Other Recreational Entertainment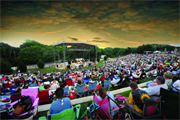 High Point Tennis Center
421 W. Spring Creek Pkwy.
(972) 941-7170
Tennis anyone? High Point has over 20 lighted tennis courts. Lessons, leagues and tournaments are available to those wanting an organized activity. Several courts are also available for those who do not want a structured activity.
Ice Bound Entertainment Center
4020 West Plano Pkwy.
(972) 612-8760
An entire day's worth of fun all under one roof. People of all ages will love Ice Bound featuring two NHL-sized rinks, two entertainment areas, a full-service pro shop, concessions and much more. You will find parties, skating lessons, games and lots of fun.
Main Event
3941 N. Central Expwy.
(972) 881-8181
Family entertainment center features bowling, billards, lasertag, giant arcades, Main Street Café, full bars and meeting rooms.
Plano Super Bowl
2525 Avenue K
(972) 881-0242
Strike up a game of fun. Plano Super Bowl features more than 40 lanes with automatic scoring, a full-service restaurant, snack bar, lounge, billiard tables and the latest video games.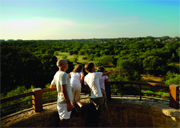 Putt-Putt Golf & Games
17717 Coit Road
(972) 248-4653
At Putt-Putt Golf & Games, you will find fun for the entire family. Not only is there miniature golf in the jungle, but you can also play video games and more in the game room. Race your friends on the go-cart track or zap them in the laser tag course.
Contact Information:



Plano Convention & Visitors Bureau
2000 East Spring Creek Pkwy.
Plano, Texas 75086
1-800-81-PLANO
972-941-5843

Email: markth@plano.gov
Website: www.visitplano.com
Facebook: Click here to visit our Facebook page
Twitter: Follow us on Twitter