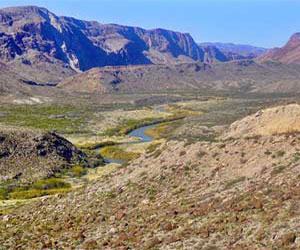 Visit Big Bend
Over one million acres of publicly accessible wilderness vacation country attracts visitors from all over the world. Big Bend National Park, Big Bend Ranch State Park, and surrounding communities offer activities like hiking, camping, river running, horse riding, mountain bicycling, jeep touring, sightseeing, and simply experiencing a level of peace and quiet that is rarely found today. You will come for the scenery, and stay for the hospitality.
The Lone Star State is an incredibly diverse place full of charming towns and bustling cities, each of which offers a whole range of unique experiences. Want to be a cowhand? Head to a Dude Ranch in the heart of West Texas. In the mood for some wine? Visit the Texas Hill Country, the wine capital of Texas. Are you a fan of history? Many Texas destinations are full of historical homes, buildings, and churches dating as far back as the 17th century.
Looking for Texas travel ideas? Click on the city you would like to visit for information on the things to do, attractions, and events that make it a one-of-a-kind destination in the Lone Star State.
a
b
c
d
e
f
g
h
i
j
k
l
m
n
o
p
q
r
s
t
u
v
w
x
y
z
All