---
Lajitas Golf Resort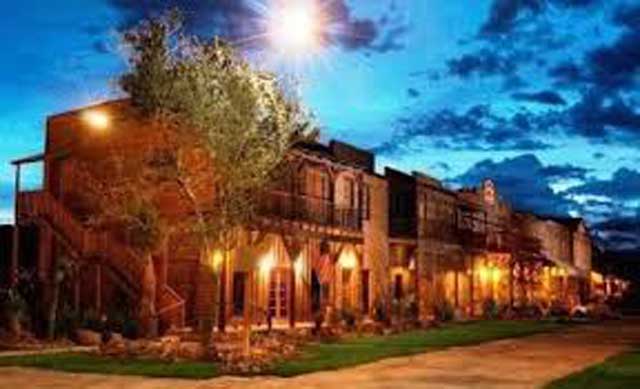 Venture deep into the southern reaches of Big Bend, where the rugged mountains loom and the rushing waters of the Rio Grande flow, and you'll find an oasis of cowboy comfort unlike any other. It's here, at Lajitas Golf Resort, that a world of possibilities exist, where you can create your very own experience of a lifetime. Play on one of the most beautiful golf courses in Texas or relax by the pool. Ride horseback on rocky trails or treat yourself to a rejuvenating massage in the spa. Whether you're looking for a relaxing retreat or an unforgettable West Texas adventure, book your next vacation at Lajitas Golf Resort.
Each day of your stay starts and ends in your home away from home. At Lajitas Golf Resort, you can take your pick from straightforward rooms with king or queen beds to lavish multi-bedroom cottages ideal if you're traveling with friends or family. Each style of accommodation comes with cable TV, a coffee and tea maker, heating and air conditioning, an in-room safe, and complimentary bottled water. Rollaway beds and cribs are also available if you need them. In addition to all the creature comforts, your room is appointed with vintage-style wood furniture and other decorations that reflect the elegance and culture of the Old West.
Once you step outside of your room in the morning, you'll discover there are more things to do than you could fit into a single day. For a low-key day in the Big Bend, saunter on over to the Agave Spa for an indulgent massage, facial, or body treatment. Then head to one of the resort's swimming pools for a relaxing dip and a soak in the sun before discovering the history of the seven herds of Texas longhorns at the Yates Longhorn Museum. End your day with a show at the Flat Rock Theatre, an old-fashioned private movie theater with vintage chairs from the glory days of the silver screen.
Yet if you've found your way to Big Bend, you are probably seeking epic adventure. That's exactly what you'll find at Lajitas Golf Resort, a veritable playground in the desert. Soar above steep canyons on a zip lining tour, explore Big Bend on horseback or mountain bike, and have your own high-noon shootout at the shooting course. Show off your aim as you blast clay disks out of the sky, learn how to shoot like a cowboy from an expert, and teste your mettle in the combat course. With its herds of native Aoudad sheep that reside in Big Bend, hunting is a major thing to do as well. Embark on a hunting expedition accompanied by an experienced guide and you may wind up with a trophy ram you'll be proud of.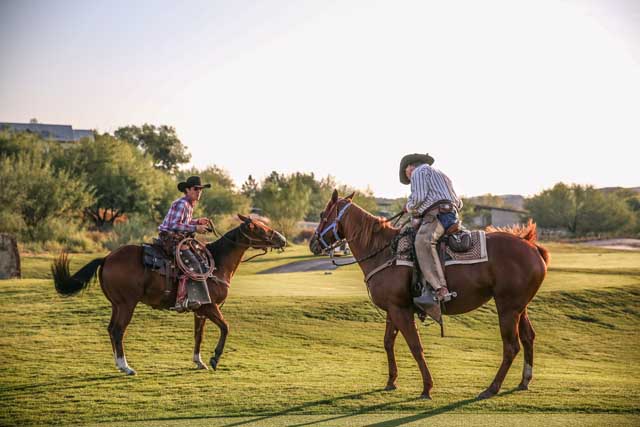 Of course, no visit to Lajitas Golf Resort is complete without playing a round at one of the most celebrated golf courses in Texas: Black Jack's Crossing. With 18 majestic holes that wind through captivating canyons and breathtaking valleys, the course is as much a treat for the senses as it is a test of your short game.
Chomping at the bit to get your vacation in Big Bend started? Because it is so remote, the fastest way to reach Lajitas Golf Resort is to fly directly into the resort's private airport (Lajitas International Airport). The major airports in Midland and El Paso put you in the neighborhood as well, but you'll need to drive about four hours to reach the resort. What better way to get you ready for a vacation in Big Bend than a scenic road trip?
With its rustic appeal and abundance of adventure, a stay at Lajitas Golf Resort will be like nothing you've ever experienced. Book your stay online today.
---
---