---
The Health Spa at Deer Lake Lodge
Deer Lake Lodge Resort & Health Spa Services & Amenities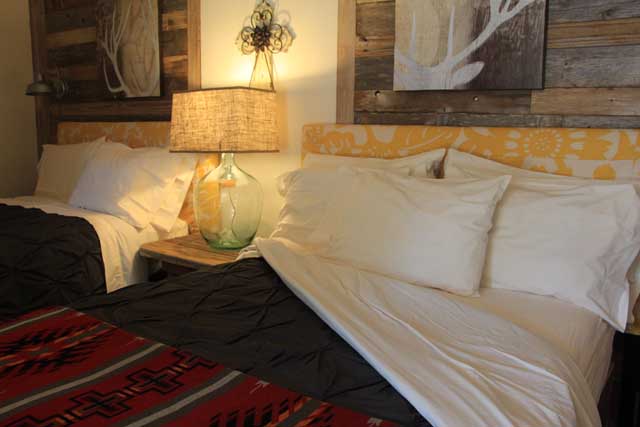 Rest your body and rejuvenate your mind at Deer Lake Lodge Resort & Health Spa, a health and wellness retreat nestled within the verdant towering trees of the Texas Piney Woods.
Located just north of Houston near the town of Montgomery, Deer Lake Lodge provides a tranquil retreat from life's stresses and the means to heal, replenish, and restore your health. Self-guided detox programs and cleansings; traditional spa services such as massages, manicures and pedicures, and facials; yoga classes; and nutritional seminars all lead to one thing: a happier and healthier you.
Kick back and relax in your well-appointed private suite or cabin, feel the stress melt off your shoulders as you step into the heated saltwater pool, and let the beauty of the surrounding forest take your breath away. Deer Lake Lodge is a great place to stay if you need an escape from the stress of your daily life, a return to the great outdoors, or an idyllic venue for a romantic weekend. Discover the spa services and amenities offered at Deer Lake Lodge, then click here to book your stay. The woods are calling … when will you answer?
---
Spa Services
Deer Lake Lodge provides a range of spa services that will have you looking and feeling great. Indulge a hot stone or deep tissue massage and give your skin the world-class treatment it deserves with a body scrub. The following spa services are combined in several spa packages, or you can book your own to create the experience you're looking for.
Body Wraps/Scrubs
Colonics
Facials
Holistic Ritual
Manicures/Pedicures
Massages
---
Wellness Programs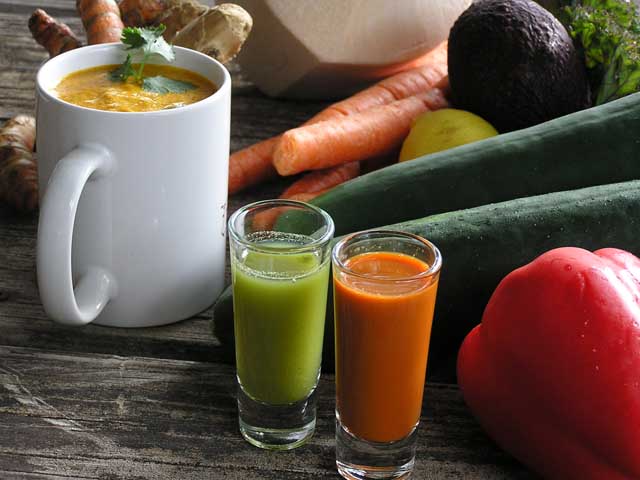 Fueling your body with the right kind of foods is just as important as treating your muscles and skin. If you feel the need to cleanse and detox, the staff at Deer Lake Lodge can help you create a self-directed routine that works. Take a class about juicing and preparing healthy vegan dishes or sign up for a one-on-one coaching session with an expert nutritionist. For more information about Deer Lake Lodge's wellness programs, click here.
Cleaning/Detox
Iridology
Raw Foods
Yoga/Relaxation
---
Classes
A stay at Deer Lake Lodge not only enriches your body and mind in the present, it enables you to maintain healthy habits until you return. Take the Delightfully Delicious class to learn how to create healthy and nutritious juices, then go on a grocery store tour for help in choosing the right foods when you shop for you and your family. See all of Deer Lake Lodge's classes here.
Acupuncture
Delightfully Delicious
Grocery Store Tours
Iridology
Reike
Sound Therapy
---
Resort Amenities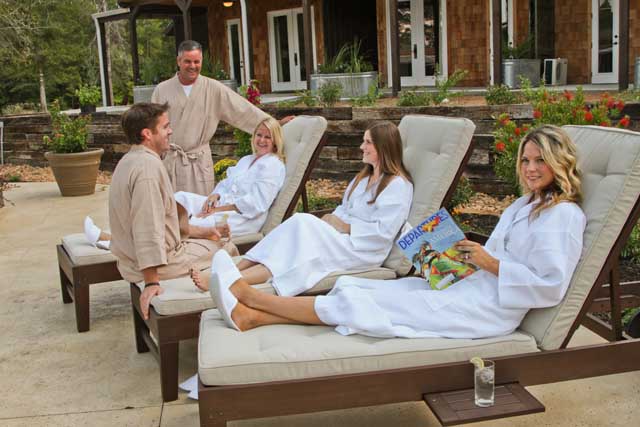 While the spa treatments and classes give you plenty to do, there's a lot to be said for slowing down and taking it easy. There's no better place to do that than at the heated saltwater pool and jetted spa, where you can kick back and relax as you enjoy the view of the all the surrounding trees.
When you're not pampering yourself, hang out with your fellow guests at the Fasting Lounge or huddle up next to the outdoor fireplace.
When the day is done, head back to your suite or cabin and rest. After all, you've got another day in paradise to look forward to.
Communal Dining and Lounging Area
Full-Service Spa
Heated Saltwater Pool and Jetted Spa
Outdoor Fireplace
Spa services and amenities are subject to change. Please check Deer Lake Lodge Health Spa & Resort's website for up-to-date information before making plans.
---
---
The Health Spa at Deer Lake Lodge