---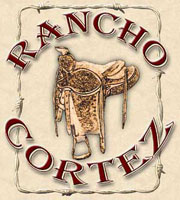 Rancho Cortez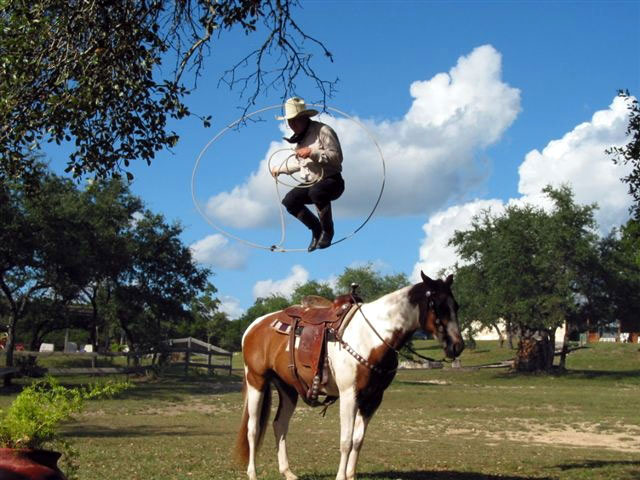 Learn how to throw a lasso, ride horseback along scenic trails, and help out with afternoon chores. While this sounds like a typical day for a cowboy in training, it's actually what you'll experience as a guest at Rancho Cortez. Located near Bandera, the Cowboy Capital of the World, Rancho Cortez is a traditional dude ranch that serves up plenty of Old West-style fun. Yet it's also a fitness ranch, where you can go to cowboy fit with activities like weight training, hiking, and mixed martial arts training. If you've ever dreamed of living the ranch life, or you want to lose weight and get in better shape, book your next vacation at Rancho Cortez.
Be a Cowboy
At some point in your life, you've probably wanted to be a cowboy or a cowgirl. At Rancho Cortez, you can be, even if you've never sat in a saddle before. Start your day with breakfast and coffee, then venture out for your very own Texas Hill Country horseback riding adventure. These rides are offered by the hour, so you can have this adventure at the time that works best for you.
You don't need to be a guest at the ranch to ride here, as Rancho Cortez affords full- and half-day visits. Full-day visits get two meals and trail rides, as well as the chance to help feed the longhorn cattle. Opt for the half-day visit and you'll get one meal and ride. Both options give you the chance to learn how to throw a lasso, relax in the indoor and outdoor heated swimming pool, and a ride on a hay wagon. You'll end the day roasting marshmallows by the campfire, probably the best way to finish your time at the ranch.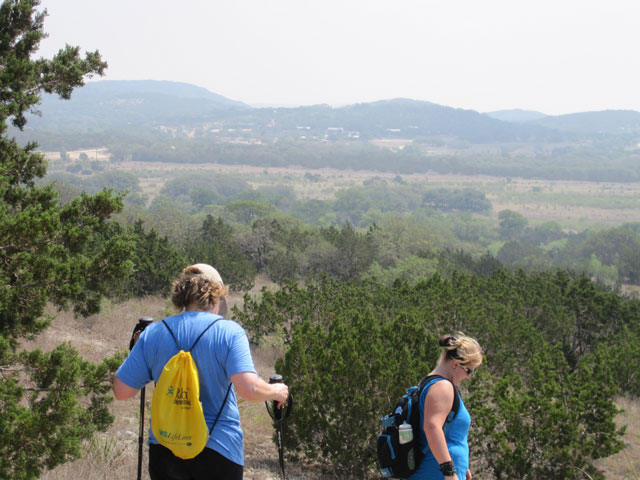 Be Fit Like a Cowboy
Considering a stay at an adult weight loss camp? Rancho Cortez is the real deal. With a focus on healthy eating and learning new ways to think about fitness, the ranch provides a positive environment and passionate trainers who help you every step of the way. People come here to work hard, and since the ranch foregoes spa services you'll save money too.
The two-week Cowboy Bootcamp, which includes three meals a day, shared accommodations, and a no-holds-barred approach that yields results. Weight training, Pilates, hiking, water aerobics, and tabata are just a few of the activities you might do during your time at Rancho Cortez. Put in the hard work and you'll drop weight and take what you've learned to change your life once you get home.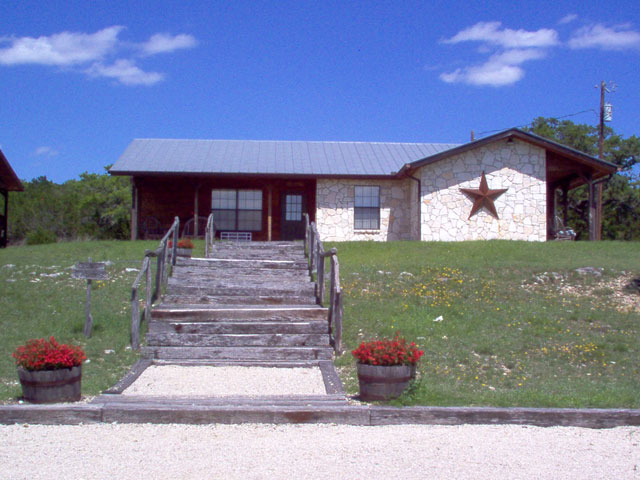 Rest Up
What would a dude ranch be without some good old-fashioned Texas hospitality? You'll find that in abundance at Rancho Cortez. Hang your hat and kick off your boots at one of the ranch's guest cabins ranging from the cozy hotel-style units to the Hopi/Zuni, a two-bedroom, two-bath unit that comes with a small kitchen and a private porch that overlooks the ranch. These units have everything you and your family need for a comfortable stay on the ranch.
Along with all of these activities, Rancho Cortez offers summer camps for girls and boys, as well as special packages like a two-day cowgirl getaway.
Whether you're looking to feel like a cowboy or cowgirl on a real working dude ranch, or you want to lose weight and kick off your fitness journey, book a stay at Rancho Cortez.
---
---