Page Archived
You have reached an archived page on TourTexas.com. Please use the search bar above to view other Texas content or reach out directly to the destination, attraction, accommodation or event shown on this page for up to date information.
---
South Shore Harbour Resort & Conference Center
South Shore Harbour Resort & Conference Center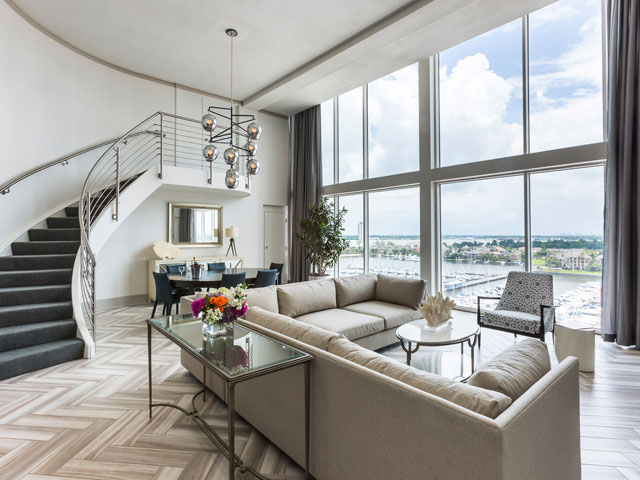 Scenic views, luxurious accommodations, and modern coastal charm await at South Shore Harbour Resort & Conference Center. Step onto your balcony and take in the vibrant colors of a Texas Gulf Coast sunrise over a tranquil marina and a lighthouse. Feel your tension melt away as you float in the swimming pool, then visit one of the chic on-site restaurants for a palate-pampering locally sourced meal prepared by a world-renowned chef.
Located just 30 minutes south of Houston, South Shore Harbour Resort provides an upscale tropical-style vacation ideal for romantic weekend getaways, family trips, and retreats from the stresses of everyday life.
From bow to stern, South Shore Harbour Resort is imbued with nautical inspired appointments. Navy blue accents complement rustic teak and polished chrome furnishings throughout the resort and right into the guest rooms. The League City resort is composed of 237 rooms ranging from smaller units well-suited for budget travelers to two Executive Floor penthouses. Most units afford stunning views of either Clear Lake or League City, an ever-present treat to enjoy while you relax on your pillow-top bed or kick back with a cup of coffee. To add some fresh air to that wonderful view, opt for one of the deluxe rooms that have a private balcony. All rooms come with flat-screen TVs, complimentary wireless internet, and an iron and ironing board in case you need to straighten out the wrinkles before dinner.
A whole world of possibilities awaits once you step out of your room. Head on over to the tropical-style pool for some swimming, sun tanning, and relaxing in one of the private cabanas. To really treat yourself, float on over to the swim-up bar and order a cocktail or something tasty from the seasonal menu. Speaking of menus, the ones offered at South Shore Harbour's restaurants are second to none.
Stop by the Paradise Reef Restaurant for a no-frills – yet delicious – breakfast or lunch, and don't miss the always popular Sunday buffet. For a first-rate dining experience, it doesn't get any better than the Lighthouse Bar & Bistro. Sample the creations of Executive Chef Roland Kyburz, who utilizes locally sourced seafood and steak to create dishes that showcase the tastes of the Texas Gulf Coast. All the while, you can sip a glass of wine and take in a sweeping view of Clear Lake, the marina, and the lighthouse. If you'd rather stay in, room service is available throughout the day as well.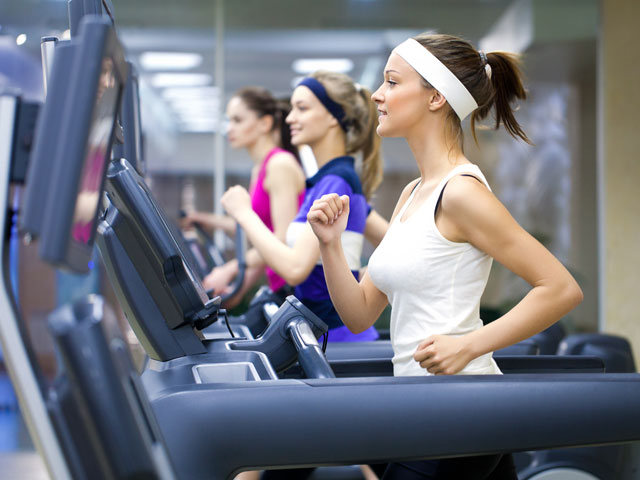 To burn off all those calories you've taken in, head on over to The Fitness Center at South Shore Harbour. Get your cardio workout in on the latest and greatest ellipticals and treadmills that overlook the harbor. For some strength training, push out those reps on the weight machines and wear yourself out in the free weight area. Indoor and outdoor swimming pools, dry saunas and steam rooms, and an outdoor track grant even more ways to refresh your body and mind. Regardless of how you like to exercise or what your fitness goals are, you'll likely find exactly what you need in this state of the art 130,000-square-foot facility.
South Shore Harbour Resort's idyllic lakeside setting and wealth of amenities also makes it a superb event, family reunion, conference, or wedding venue in the Houston area. The resort has the region's largest ballroom and banquet space, as well as 25,000-square-feet of meeting space. Set up your next event at South Shore Harbour Resort by filling out a request for proposal on the hotel's website.
While the League City hotel's stylish accommodations make for a relaxing retreat, its location is just as much of an attraction. Situated minutes away from such attractions as the NASA Johnson Space Center, Kemah Boardwalk, Clear Lake, the Gulf Greyhound Park, and many more, the resort is a great starting point to exploring Bay Area Houston. Whether you're traveling with your sweetheart, your family, or you're just looking for a place to get away, book your next stay at South Shore Harbour Resort.
---
---
South Shore Harbour Resort & Conference Center