---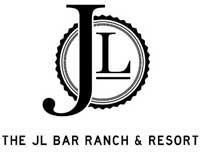 The JL Bar Ranch & Resort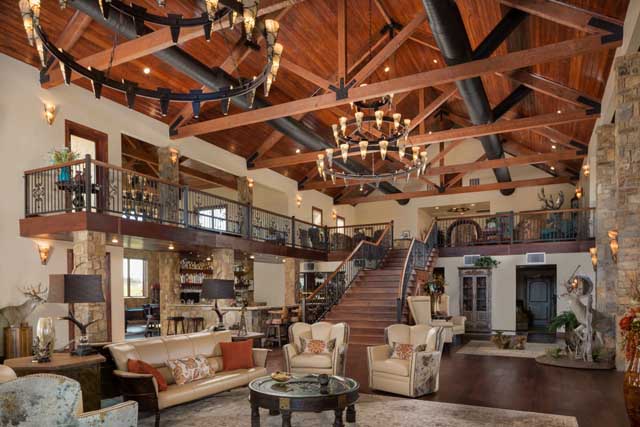 Nestled among the sloping hills of Sonora, where the Hill Country meets the Chihuahuan Desert, you'll find a place of unmatched luxury. Known as a premier trophy hunting destination in Texas, The JL Bar Ranch & Resort is much more than a hunter's lodge.
Elegant cabins offer a peaceful escape from your daily stresses, while the fine dining, more than 900 bottle wine cellar, and other luxurious on-site amenities will put you on cloud nine. Featuring its own private airport and a world-renowned chef, The JL Bar Ranch & Resort is perfect for corporate retreats, concerts, weddings, and other special events.
Much of your stay at the ranch will be in your very own private cabin. Appointed with custom wood furniture that showcases West Texas' distinct style, each of the resort's 16 cabins provides an intimate and tranquil refuge. With space for two to five guests and a variety of bed configurations, these cabins are ideal for both romantic getaways and hunting parties.
When you're not relaxing in your cabin, you'll probably be enjoying the rustic elegance of the Main Lodge. Savor the palate-pleasing seasonal dishes on the fine dining menu created using locally sourced ingredients (whenever possible) by the resort's executive chef Sergio Rico. Indulge your inner oenophile in the wine cellar, play a friendly game of pool, swim in the infinity pool, or simply relax by one of the two fireplaces. Getting some rest and relaxation at the Main Lodge is easy, no matter how you enjoy spending your time.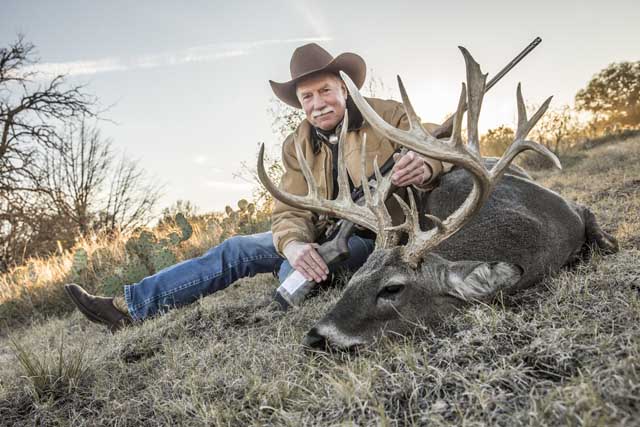 In addition to its luxurious accommodations, The JL Bar Ranch & Resort is the place to go for trophy hunting in Sonora. It offers a variety of hunting scenarios, including for whitetail deer, doves, turkeys, and exotic animals like red stags and blackbuck antelopes. Need to brush up on your shooting skills? Get in some time at the state-of-the-art shooting complex that features a lighted skeet range and five-stand course, a rifle and pistol range, and professional instructors to get you ready for your hunt. There's even a one-mile-long range with a three-story shooting deck and 12 different lanes ideal for working on your aim.
The ranch's scenic location is undoubtedly part of its charm, but that doesn't mean it's hard to reach. Along with its location just one mile off of I-10, it has its own private airport that can accommodate planes as large as a Gulfstream G550.
With posh accommodations, gorgeous scenery, and epic hunting adventures, The JL Bar Ranch & Resort is a great place to host your wedding, corporate retreat, concert, anniversary celebration, or any other special event. No matter why you're visiting, the resort has everything you need for an unforgettable stay.
---
---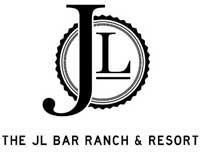 The JL Bar Ranch & Resort
3500 Private Road 2254
Sonora, TX 76950
(855) 414-3337
www.jlbar.com