---

7 Ways to Get the Most Out of Fall in Marble Falls
As autumn's cooler weather overtakes summer's swelter, there are many reasons to celebrate the season. Particularly if you're in Marble Falls, a charming getaway on the shores of the Colorado River surrounded by lakes, spectacular hiking trails, and the breathtaking terrain of the Hill Country. While there are many ways to revel in fall's friendly sunshine, the town's craft breweries, nearby wineries, one-of-a-kind restaurants, and unique shops offer other ways to treat your senses. Located just a scenic hour's drive west of Austin, and less than two hours from San Antonio, Marble Falls is an easy-to-reach destination that feels a world away from the hustle and bustle of the big city. Read on to discover how you can get the most out of the season.
---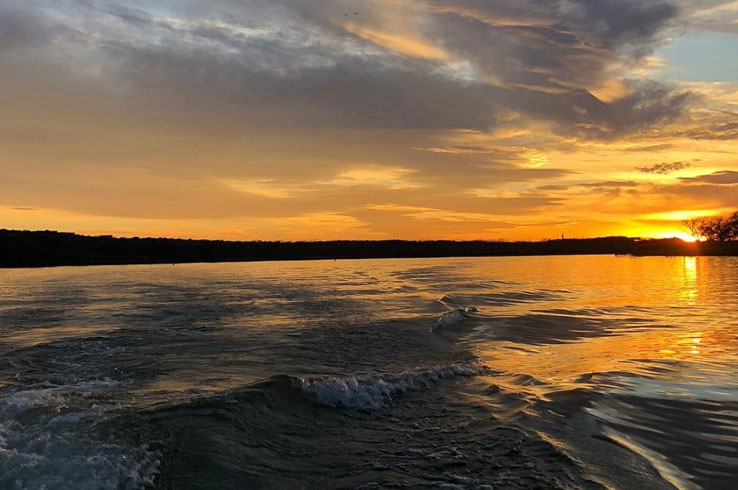 Feel the Refreshing Air of Autumn on Lake Marble Falls
As a slight breeze caresses your skin, you sit back in your kayak and take in a view of the rolling tree-covered hills that surround Lake Marble Falls. While you can have this experience throughout the year, fall is a fantastic time to get out on the lake thanks to daytime temperatures that are often in the low 70's. There are two great ways to do just that, starting with the mobile app Cruze Now. Akin to an Uber for boats, you can use the app to charter a boat for the day. Let someone else do all the driving as you soak up the autumn sun and enjoy the ride.
Want to be the captain of your own boat? Look no further than Just Yakin', a local outfitter that offers hourly rentals of stand-up paddle boards and single and tandem kayaks on Lake Marble Falls. Make a reservation online and they'll deliver it right to you, so you don't need to worry about transporting it yourself. Most kayaks are even rigged up for fishing, just in case you wanted to hook a catfish or a sunfish.
---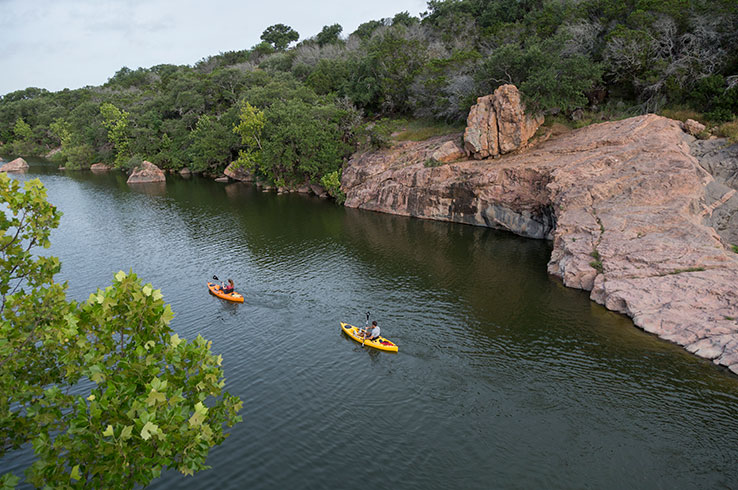 Gaze at Pink Granite Hills and Beautiful Sunsets
Nestled just half an hour northwest of Marble Falls, Inks Lake State Park is a place unlike any other. Gleaming pink granite hills slope into the shimmering blue waters of Inks Lake, offering up the kind of views that'll make you want to stick around for a while. Revel in the cooler autumn air as you explore more than nine miles of hiking trails that wind over rocky outcrops and through woodlands filled with oak, juniper, and mesquite trees. Pause a moment to admire the scenery, snap a few photos, and take a deep breath as you feel all your stress melting away. Want to get out on the water? Rent one from the state park and spend the day exploring Inks Lake. Make sure to stick around for one of Central Texas' spectacular fall sunsets that light the sky up in breathtaking shades of orange and purple.
For a bit more adrenaline, check out all the heart-pounding adventure at Hidden Falls Adventure Park. Traverse miles of off-roading trails suited for dirt bikes and ATVs, the latter of which you can rent at the park if you don't have your own. Zoom through the trails and take in some of the best views in the Texas Hill Country; a great way to spend a fall day in Marble Falls.
---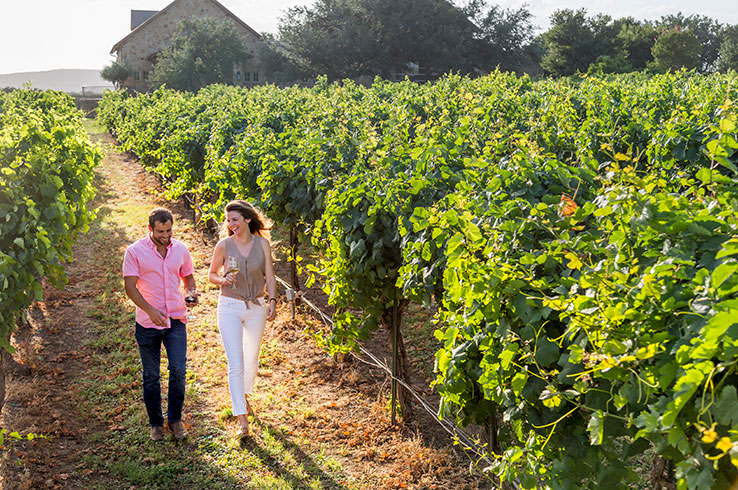 Enjoy Award-Winning Wine & Breathtaking Views
The Texas Hill Country is known for its stellar wines, and two of the best vineyards in the region are just a stone's throw away from Marble Falls. Start at Perissos Vineyard and Winery, makers of award-winning red and white varietals crafted using nothing but Texas-grown grapes. Sit on the outdoor patio for a romantic view of the 16-acre vineyard before going on a behind-the-scenes tour to see the winery's inner workings.
Don't get your fill quite yet, as you'll also want to check out Torr Na Lochs Vineyard & Winery. Perched on a hill high above the Colorado River Valley, the winery pairs a diverse selection of Spanish and Italian-style wines with jaw-dropping views of Inks Lake and the surrounding hills. Sit by the fireplace on the 6,500-square-foot patio and sample your wines of choice along with a cheese plate. You could spend an entire day visiting both wineries, so take your time. After all, it's best not to rush when you're relishing the finer things in life.
---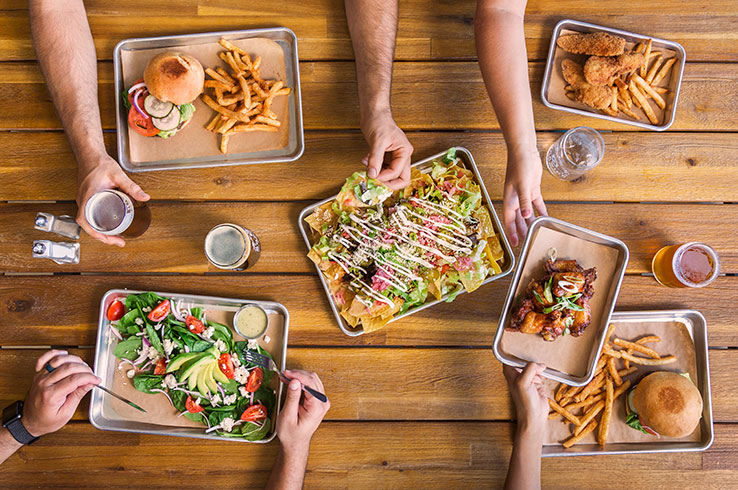 Dig into Authentic Texas Eats
Succulent burgers, barbecued brisket and pork ribs, and some of the best filets you'll ever have. Not only are all these things on the menu here in Marble Falls, they're served at some of the best restaurants around. Head on over to Wingman Brothers Smoke House for Texas barbecue done right. Flavorful meats rubbed with bold seasoning are cooked low and slow and are often best enjoyed with a side of fire-roasted creamed corn or potato salad. If you're hungry for a juicy cheeseburger, follow your appetite over to Bill's Burgers. Order up a single-, double-, or triple-patty burger fresh off the griddle and savor it with a side of French fries or spicy fried pickles.
Of course, these two restaurants aren't the only game in town. It doesn't get more iconic than the Blue Bonnet Cafe, which has been serving the fine folks of Marble Falls since it opened in 1929. Lauded by the likes of Texas Highways Magazine and Travel & Leisure Magazine for its delicious breakfasts, the eatery also serves homemade soups, hot sandwiches, and Mexican fare. Don't leave without having a slice of the cafe's legendary pies that range from apple, cherry and peach to pecan, German chocolate, and coconut cream. Take one bite and you'll probably want to order up a whole pie. Fortunately, you can do that too.
---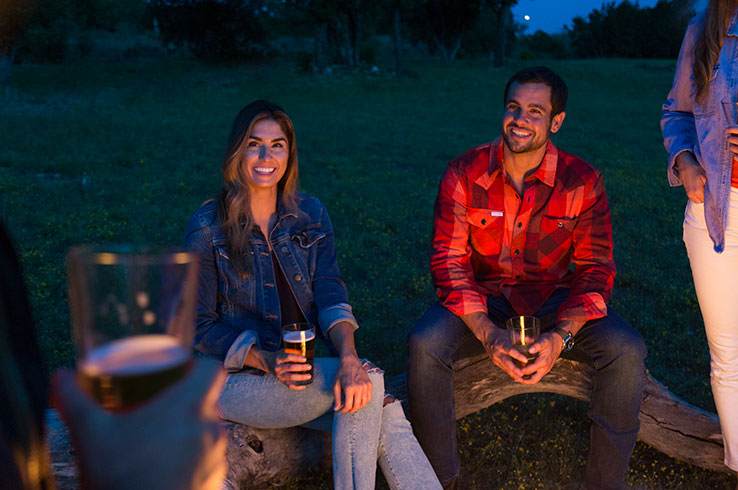 Savor Craft Beer, Save the World
We realize that this sounds too good to be true. Yet this is exactly what you can do at Save the World Brewing Co., America's only 100% philanthropic brewery. Every pint you drink here goes towards a good cause, making it easy to justify making the time to have just one more (responsibly, of course). Visit Save the World's taproom and you'll have your choice of a variety of fruity and malty ales that you can enjoy in the outdoor seating area.
Yet Save the World Brewing Co. isn't the only game in town. Double Horn Brewing Co., pours a range of drinkable beers that cover the whole light-to-dark spectrum, including a hop-forward IPA and two kinds of porters. Double Horn also boasts a full restaurant that serves burgers, salads, sandwiches, and heartier entrees like fish and chips and chicken fried steak. Meanwhile, Bear King Brewing Co. pairs its own brews (including a pecan porter, hefeweizen, and black IPA) with delectable fare like flavorful tacos and poutine topped with locally smoked brisket. Bring your appetite and you won't be disappointed.
---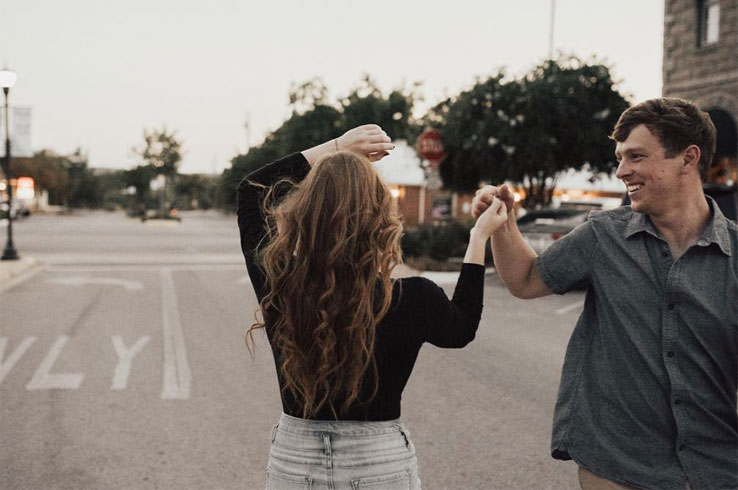 Admire Vintage Treasures in Downtown Marble Falls
Sometimes, the best way to get to know a place is to go for a stroll. That's particularly true in downtown Marble Falls, where historic brick storefronts that house an eclectic array of boutique shops, restaurants, and other surprises reside across four blocks near Lake Marble Falls. Much of the action lies along Main Street, where stores like Birdie's Market House of Design and ReDid are worth exploring. Birdie's boasts a collection of inspired and uncommon home décor made by craftsmen and artisans, while ReDid is home to eye-catching antiques that span generations.
Browse to your heart's content, then follow the aromas of coffee and hot cocoa over to Choccolatte's, makers of some of the best pecan English toffee you'll ever have. With a warm drink in hand, you're ready discover the rest of what downtown Marble Falls has to offer.
---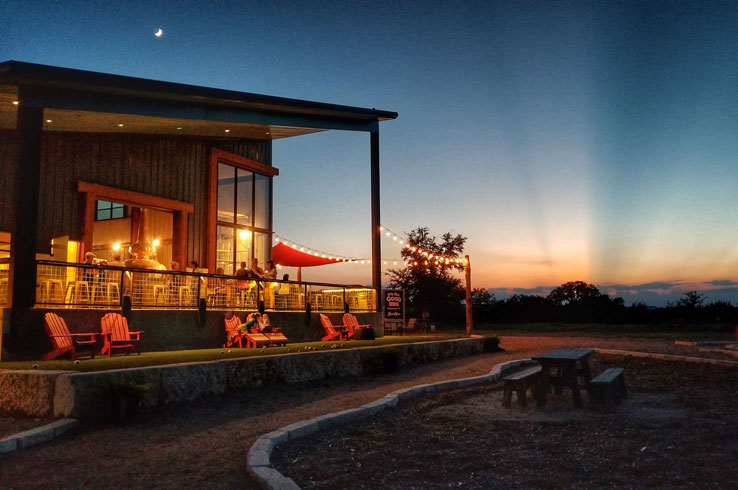 Taste Horseradish-Infused Vodka
What's zesty and is a killer addition to a Bloody Mary mix? Iron Wolf Ranch & Distillery's very own horseradish-infused vodka, of course. Thoroughly unique, Giddy'up is an award-winning spirit made in Spicewood, just 20 minutes away from Marble Falls. Come on by to try Giddy'up and Iron Wolf Ranch's top-shelf bourbon, gin, rum, vodka, and whiskey during a tour and a tasting. Visit on the weekends for live music and food truck fare and hang out in the outdoor seating area complete with a bocce pit, corn hole, washers, fire pits, and a kid's playground with toys. There's even a nine-hole PDGA disc golf course you can play through, a fun intermission between cocktails that's especially fine during the fall.
Photo Credit: @landenehlers/Instagram
---
Whether you're looking to get outdoors or escape the hustle and bustle of the big city, Marble Falls is a treat for the senses in the fall. Visit and you'll see that any time in Marble Falls is worth every trip.
About the Author: James Waterson is the head writer and content specialist for Tour Texas. When he isn't writing about the many great places in the state of Texas, he's planning his next epic adventure in the Lone Star State.
---
---