---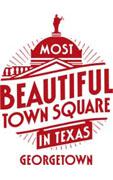 6 of the Best Ways to Celebrate Spring in Georgetown
By Ashley Donde
With its beautiful historic downtown square, fabulous restaurants, and gorgeous landscapes, Georgetown is a great place to visit in any season. But springtime in this north Austin-area getaway is magical, as the spectacular weather and blooming flowers inspire endless outdoor adventures. Whether you're hiking on scenic nature trails, living it up at the Red Poppy Festival, window shopping, or enjoying a cocktail, you'll find there are all sorts of ways to soak up the spring sun. Luckily, we have plenty of ideas for you.
---

Turn Up the Good Time Vibes at the Annual Red Poppy Festival
The red poppy, an international symbol of remembrance, inspires a three-day festival every year where artists from around the world gather to celebrate it. Three stages come alive with an always exciting showcase of talented musicians at the annual Red Poppy Festival that takes place at the end of April.
Begin the celebration on Friday night when artisans set up, food vendors get cooking and live music takes center stage. The festival explodes with life on Saturday when the Poppy Parade and Car Show get underway. Your day is only beginning when the engines stop! Classic tunes will play, tasty treats abound, and kids get crafty in the Fun Zone. A Sunday Funday at the Red Poppy Festival is unbeatable. Take one final stroll through the artisan market and raise a toast to a weekend well spent. Keep an eye out for schedule details and information.
---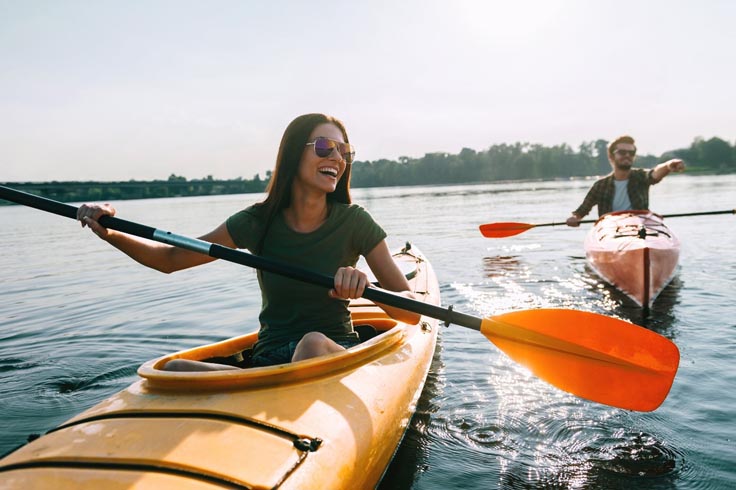 Paddle Beautiful Lake Georgetown
Pristine blue waters flanked by oak-shaded hills full of blooming wildflowers, all bathed in inviting spring sunshine under a wide-open sky. If you're looking to escape to nature this spring, there are few places better than Lake Georgetown. Fed by the North Fork of the San Gabriel River, the sprawling lake is a mecca for outdoor lovers known for its waterside parks and stellar bass fishing. Savor spectacular Hill Country views as you paddle the lake's quiet coves and isolated inlets. Don't have your own kayak? Rent one from San Gabriel Paddlesports or Ducks on the Pond Kayaks and they'll bring it right to the lake.
---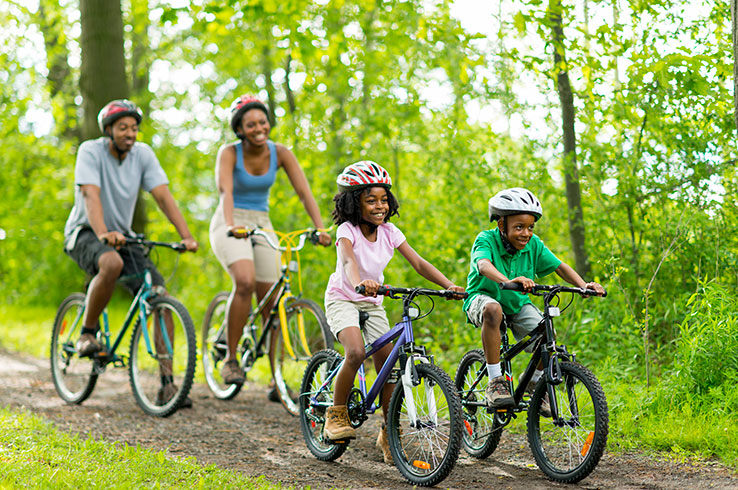 Enjoy Georgetown's Natural Beauty
Georgetown's nine miles of hiking and biking trails provide a wonderful way to explore the outdoors. With flowers popping up all over and wildlife out and about, there's no better time to do it than spring. Start with the tranquil hiking and equestrian trails that are tucked away among the rolling hills and verdant oaks of Garey Park. Take your time as you explore the pristine trails along the San Gabriel River, then find a sunny spot to lay out a picnic. The park also has a dog park and a splash pad, so everyone in the family has a place to play.
To really stretch your legs, hop on the 5.5-mile Randy Morrow Trail. This paved pathway starts at San Gabriel Park and follows the San Gabriel River over to Booty's Road Park near Lake Georgetown. For even more views of the San Gabriel River, explore the one-mile-long north and south San Gabriel River trails. All these trails are just a stone's throw away from downtown Georgetown, meaning an escape to nature is never far away.
---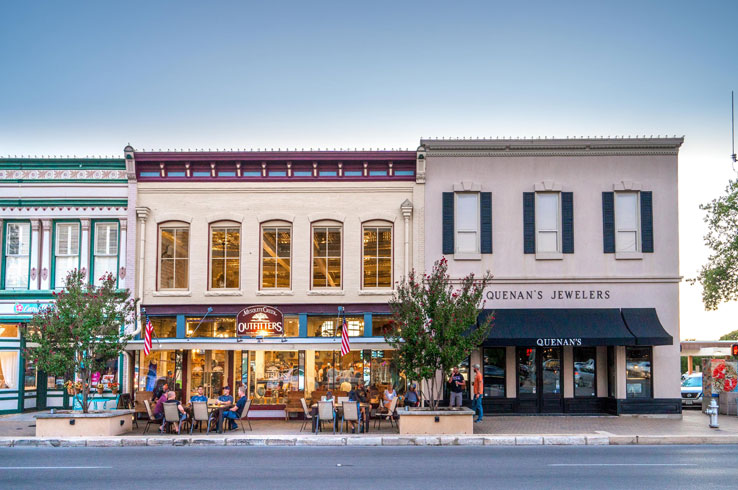 Soak Up the Sun in Downtown Georgetown
Fresh air, a warm breeze, and a delicious meal. When you're looking to enjoy all the pleasures of a picnic without having to prepare the food, downtown Georgetown is the place to be. Here you'll find an abundance of restaurants with outdoor patios perfect for dining and relaxing. Blue Corn Harvest Bar & Grill's rustic charm extends to its covered patio equipped with fans and heaters, making it a comfortable place to hang out any time of the year. Meanwhile, the shaded patio in front of Sweet Lemon Kitchen is the perfect place to savor breakfast or lunch entrees made using local and organic ingredients.
Take in all the sights of downtown Georgetown as you savor award-winning wines at Georgetown Winery. Barons Creek Vineyards, and Grape Creek Vineyards' tasting rooms. If craft beer is more your thing, stop by Rentsch Brewery Outpost, Barrels and Amps or Mesquite Creek Outfitters. The latter, a combined bar and store, has a front patio where you can kick back, savor your beer, and take in a gorgeous view of the historic courthouse. It doesn't get much better than this.
---
Have an Outdoor Adventure
Pick peaches and nectarines right off the vine, skip stones on the San Gabriel River, and play a round of corn hole. It doesn't get any more idyllically Texan than what you'll find at Sweet Eats Fruit Farm, a farm turned adventure park with fun activities for all ages. Bring the kids and let them explore the hay maze and hop on the jump pad before they conquer the rock-climbing wall and obstacle course. They can even race pedal carts, visit the petting zoo, and shoot apples from sling shots. All this is the kind of uncomplicated, non-digital fun that awaits at Sweet Eats Fruit Farm, located just east of Georgetown.
---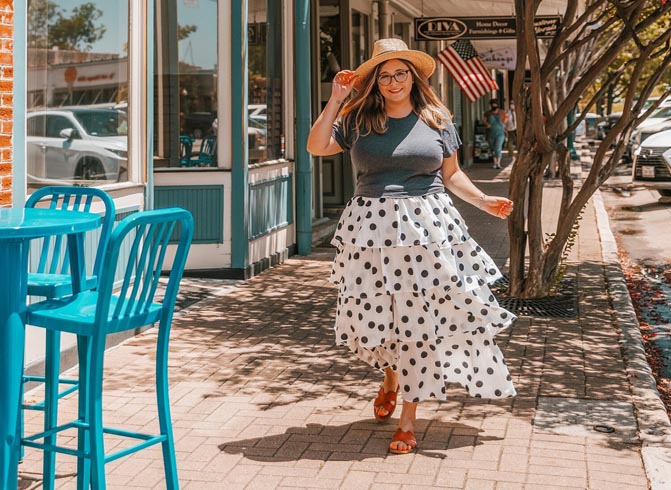 Shop Until You Drop
Art, antiques, jewelry, and the latest in fashionable clothing. You name it, you'll find it in downtown Georgetown, where the window shopping is second to none. This part of town has a stunning array of shops full of things that you didn't even know you needed. Spruce up your wardrobe at shops like the Brazos Market or find new ways to torture your taste buds at Mikey V's Hot Sauce Shop. Need a break? Recharge with cup of joe at Black Sugar Caffé, Galaxy Bakery & CoffeeHouse, or 309 Coffee or Lamppost Coffee before heading out for even more browsing.
For you shopaholics out there, Georgetown Market Days is a must see. Held on the second Saturday from March through November, Market Days brings vendor booths and live music to the downtown square.
---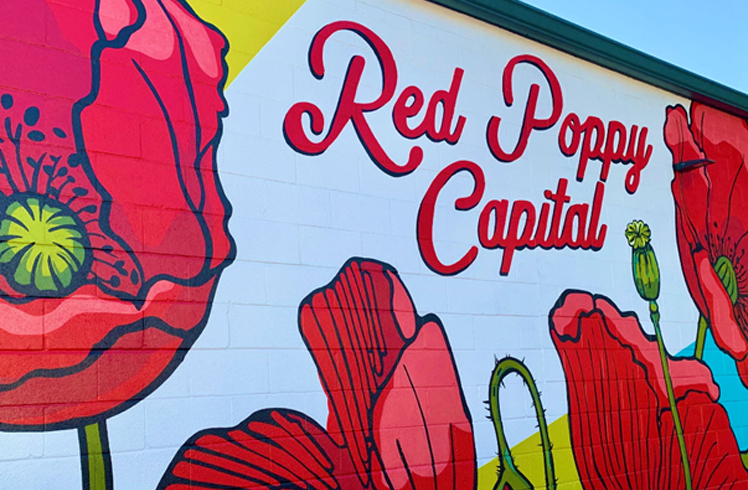 View Art in Georgetown
With tons of amazing artwork to check out in Georgetown, feel inspiration and intrigue on a public art pedicab tour during your visit. Check out hand-painted murals and one-of-a-kind sculptures by artists along the way. The streets are decorated with fascinating works of arts splashed across utility boxes, cascading on walls, and propped up on benches. With endless art before your eyes, you will have an easy time taking in the beauty of your surroundings.
---
All this is just a taste of what Georgetown has to offer in the spring. Discover all the possibilities, and plan your own adventure, here.
About the Author: Ashley Donde is a freelance writer who loves adventure. Her family of four can often be found exploring the great outdoors, touring museums, or enjoying a local festival.
---
---