---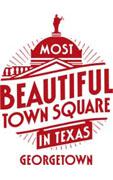 5 of the Best Ways to Celebrate Spring in Georgetown
By Ashley Donde
With its beautiful historic downtown square, fabulous restaurants, and gorgeous landscapes, Georgetown is a great place to visit in any season. But springtime in this north Austin-area getaway is magical, as the spectacular weather and blooming flowers inspire endless outdoor adventures. Whether you're hiking on scenic nature trails, window shopping, or day drinking, you'll find there are all sorts of ways to soak up the spring sun. Luckily, we have plenty of ideas for you.
---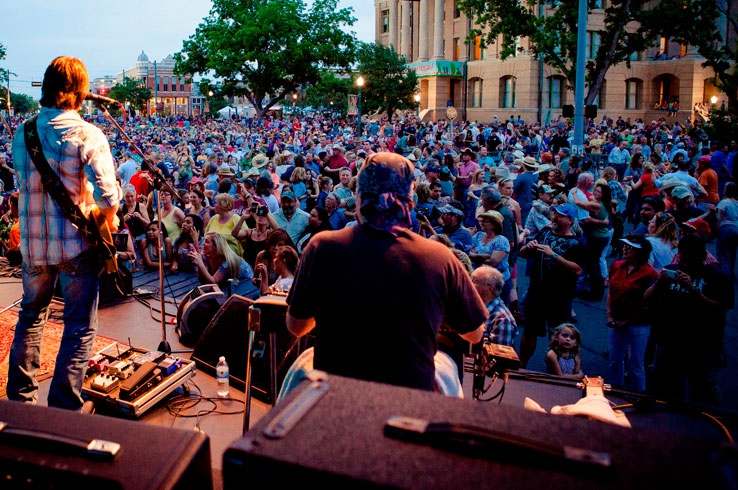 Get Artsy at the Red Poppy Festival
Put on your favorite red shirt and head over to "The Most Beautiful Town Square in Texas" for Georgetown's annual Red Poppy Festival (April 24 – 26).This weekend-long jamboree celebrates art and the red flowers that give Georgetown the title of "Red Poppy Capital of Texas." Browse handcrafted wares, including jewelry, wood art, and home décor made by more than 120 artisans from across the country. Catch the colorful parade as it marches by and admire the vintage autos of the classic car and truck show. Let your kids run wild in the fun zone (complete with an obstacle course and a bounce house), then end your day with a concert on the Red Poppy Stage. Make sure you're here on Saturday night for the headline performer.
You could spend all weekend at the Red Poppy Festival. With Georgetown's delightful spring weather, why wouldn't you?
---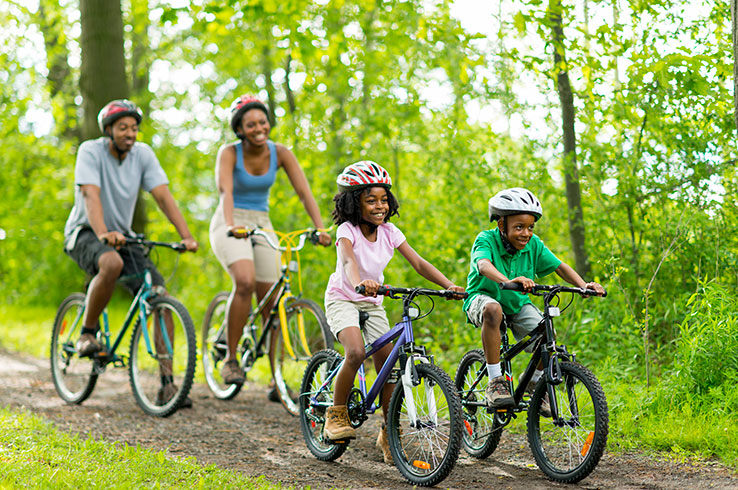 Enjoy Georgetown's Natural Beauty
Georgetown's nine miles of hiking and biking trails provide a wonderful way to explore the outdoors. With flowers popping up all over and wildlife out and about, there's no better time to do it than spring. Start with the tranquil hiking and equestrian trails that are tucked away among the rolling hills and verdant oaks of Garey Park. Take your time as you explore the pristine trails along the San Gabriel River, then find a sunny spot to lay out a picnic. The park also has a dog park and a splash pad, so everyone in the family has a place to play.
To really stretch your legs, hop on the 5.5-mile Randy Morrow Trail. This paved pathway starts at San Gabriel Park and follows the San Gabriel River over to Booty's Road Park near Lake Georgetown. For even more views of the San Gabriel River, explore the one-mile-long north and south San Gabriel River trails. All these trails are just a stone's throw away from downtown Georgetown, meaning an escape to nature is never far away.
---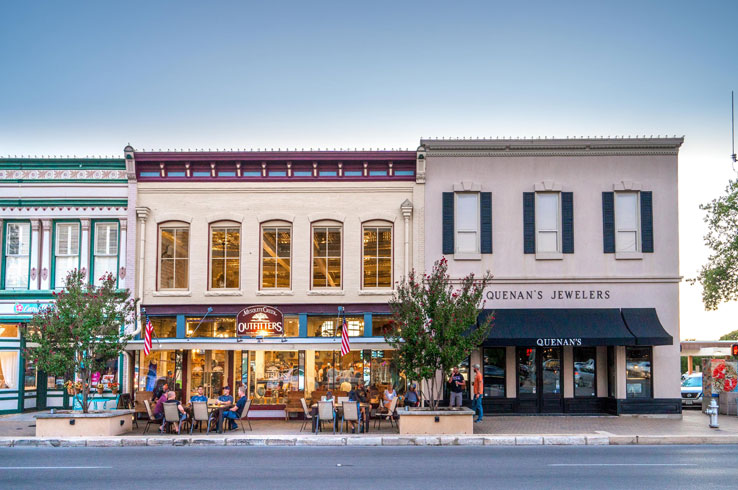 Soak Up the Sun in Downtown Georgetown
Fresh air, a warm breeze, and a delicious meal. When you're looking to enjoy all the pleasures of a picnic without having to prepare the food, downtown Georgetown is the place to be. Here you'll find an abundance of restaurants with outdoor patios perfect for dining and relaxing. Blue Corn Harvest Bar & Grill's rustic charm extends to its covered patio equipped with fans and heaters, making it a comfortable place to hang out any time of the year. Meanwhile, the shaded patio in front of Sweet Lemon Kitchen is the perfect place to savor breakfast or lunch entrees made using local and organic ingredients.
Take in all the sights of downtown Georgetown as you savor award-winning wines at Georgetown Winery. Barons Creek Vineyards, and Grape Creek Vineyards' tasting rooms. If craft beer is more your thing, stop by Barrels and Amps or Mesquite Creek Outfitters. The latter, a combined bar and store, has a front patio where you can kick back, savor your beer, and take in a gorgeous view of the historic courthouse. It doesn't get much better than this.
---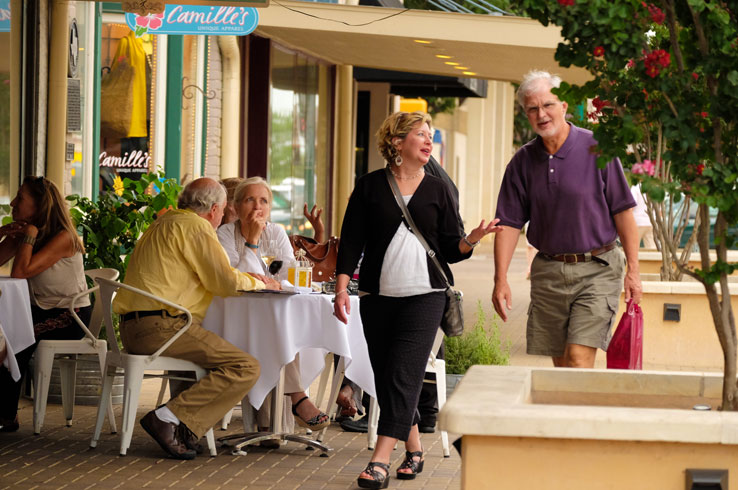 Shop Until You Drop
Art, antiques, jewelry, and the latest in fashionable clothing. You name it, you'll find it in downtown Georgetown, where the window shopping is second to none. This part of town has a stunning array of shops full of things that you didn't even know you needed. Spruce up your wardrobe at shops like The Escape Red Bird Boutique, sip wine and create your own art at Sip 'n' Stain Georgetown, or find new ways to torture your taste buds at Mikey V's Hot Sauce Shop. Need a break? Recharge with cup of joe at Cianfrani Coffee Co., Galaxy Bakery & CoffeeHouse, or 309 Coffee before heading out for even more browsing.
For you shopaholics out there, Georgetown Market Days is a must see. Held on the second Saturday from March through November, Market Days brings vendor booths and live music to the downtown square.
---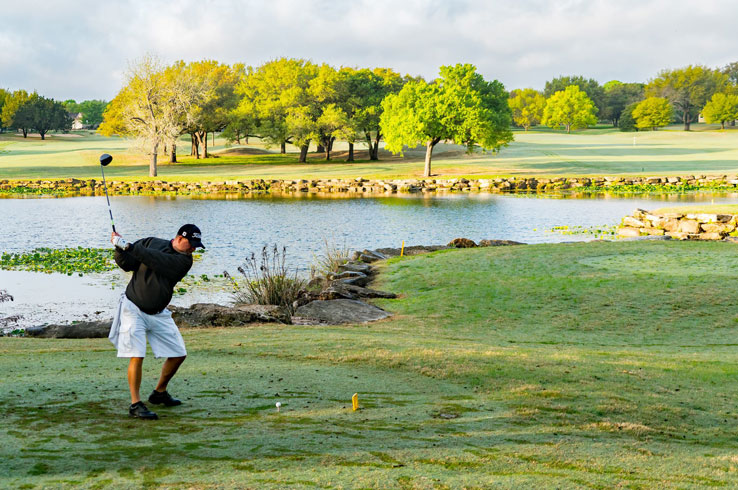 Go for a Hole in One in the Warm Spring Sun
There's nothing like the fresh smell of fairway grass in the spring. You'll have ample opportunities to savor this aroma on one of Georgetown's many fantastic golf courses. Admire all the natural beauty of White Wing Golf Club, where fairways framed by oak and cedar trees combine with lakes and creeks to create scenic views wherever you look. Meanwhile, the 18-hole Legacy Hills Golf Club appears as if it was carved from the middle of a forest. Dense thickets surround each hole, while the changes in elevation and abundant water hazards will force you to think twice when choosing your shots.
If you love well maintained, wide-open fairways (who doesn't?), then head over to Cowan Creek Golf Club. Thanks to its five tee boxes, this championship course is just as playable for beginners as it is for the experts. Keep your eyes out for deer and the occasional wild turkey as you make your way through 18 holes.
---
All this is just a taste of what Georgetown has to offer in the spring. Discover all the possibilities, and plan your own adventure, here.
About the Author: Ashley Donde is a freelance writer who loves adventure. Her family of four can often be found exploring the great outdoors, touring museums, or enjoying a local festival.
---
---