---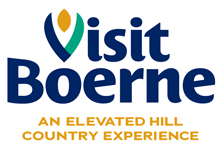 7 Amazing Things You Can Do this Summer in Boerne
Soak up the sun on trails through grasslands and along creeks, descend to an underground world full of awe-inspiring wonder, and dive into the cool waters of a beautiful lake. Summer is a season of adventure, and these are just a few that await in Boerne. Nestled among rolling hills and picturesque ranchland just 40 minutes northwest of San Antonio, this Hill Country charmer offers a full spectrum of summer adventure.
Whether you're looking for a weekend escape or to experience a little bit of Germany in Texas, this is the place to be. Read on to see some of the amazing things you can do this summer in Boerne, then plan your visit here.
---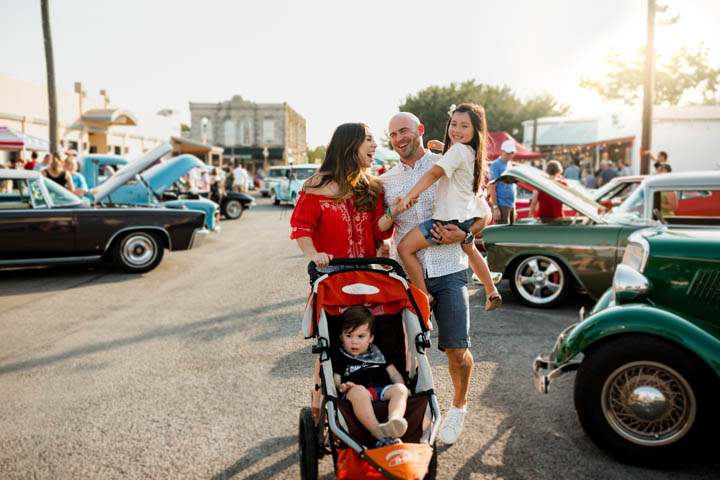 Experience Boerne's Summer Events
There are a lot of ways to celebrate summer in Boerne, but you won't want to miss out on any of the action in the town's delightful Main Plaza. Gather your friends and family, pack a picnic, and find a spot in front of the screen during Movies in the Park, an outdoor film screening held on select dates throughout the summer. Are you a fan of classic cars? Make sure you're here for the exciting variety of car shows being held. Take in all the vintage autos, savor delicious burgers and cold beer, and listen to all the abundant live music as at this old-school Americana street party.
Of course, no summer in Boerne is complete without listening to the Boerne Village Band, the longest-running German band in the world outside of Germany. Catch them at an Abendkonzert on various dates throughout the season (you can see upcoming performances here).
---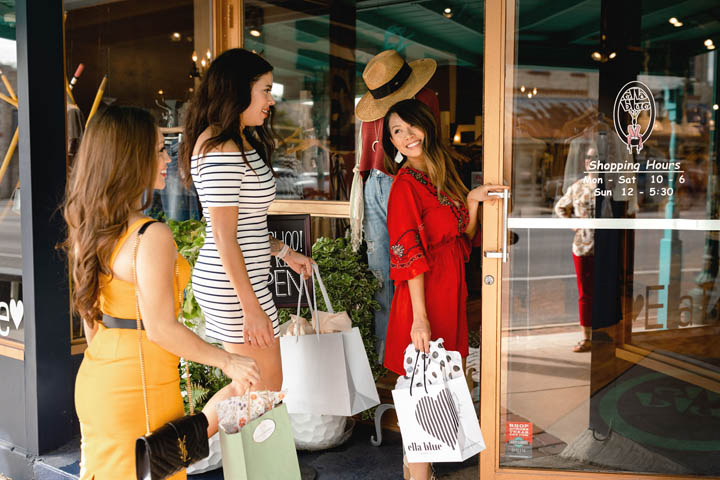 Shop, Dine & Discover on the Hill Country Mile
Peruse unique shops tucked away in historic brick and stone storefronts, drink a cold pint of locally brewed beer in the shade of a wooden patio, and stroll just steps away from beautiful Cibolo Creek. Welcome to the award-winning Hill Country Mile, where Boerne's abundant charm sets the stage for a full day's worth of enjoying the finer things in life. Browse for the trendiest fashions at one of the many boutiques and find new statement pieces for your home at one of many shops like Calamity Jane's Trading Company.
You're probably going to need a break from all the shopping, and you won't have to go far to kick your feet up for a bit. Cool off with a refreshing blonde ale or a hoppy IPA along with Texas-sourced eats at Cibolo Creek Brewing Co.
Along with all the shops and restaurants, the Hill Country Mile is full of captivating historic architecture. The St. Peter the Apostle Catholic Church, The Kendall, and The Dienger Building are all breathtaking structures, and each has a story of its own. Prefer to tour at your own pace? Take the free self-guided Historic Walking Tour. Round out your Hill Country Mile adventure with a scavenger hunt for the many large-scale sculptures placed throughout the area that are part of Boerne's Art al Fresco public art collection, a journey that'll take you to every corner of downtown Boerne.
Whether you love art, shopping, or are looking for somewhere fun to hang out in Boerne, the Hill Country Mile has it all.
---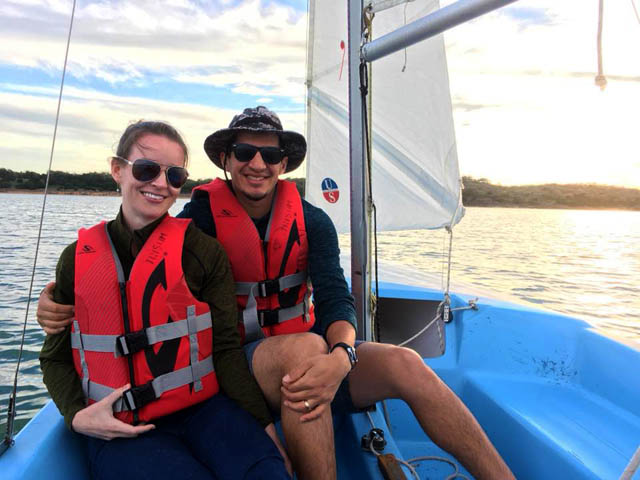 Cool Off at Boerne City Lake Park
Stretching out more than 180 acres and surrounded by rolling hills covered by lush oak trees, Boerne Lake is an idyllic backdrop for just about any kind of summer adventure. Jump into the cool waters to beat the heat and have a picnic on the lake's rocky banks at Boerne City Lake Park. Rent a stand-up paddle board from Hill Country Paddle Sports and get out on the water or learn how to sail with Trisum Sailing. There's even a fishing pier where you can cast a line, as well as a butterfly garden, volleyball court, covered playground, and trails to explore.
Tour Texas Tip: Boerne City Lake Park gets busy in the summertime, so plan to be here in the morning or on weekdays for a more private lake experience.
---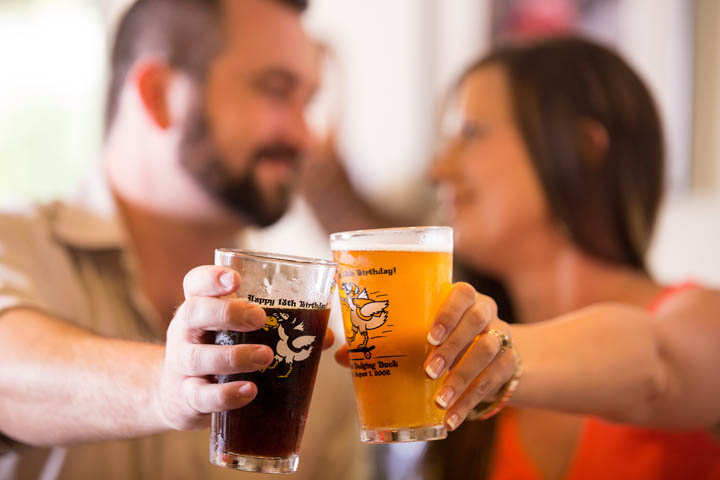 Savor Delicious German-Style Beer
When the heat of the Texas summer sets in, a nice and tall pint of ice-cold craft beer is just the elixir you need to cool you down. Although you can find craft beer just about anywhere, Boerne's breweries honor the town's heritage with an array of delicious German-style brews.
Tease your palate with the refreshing Luckenbacher Hefeweizen, the flavorful Quackinator Doppelbock or the Darkwing Dunkelweizen at The Dodging Duck Brewhaus & Restaurant. Pair your beer with a giant pretzel followed by bratwurst plated with Bavarian potato salad (or anything else from the eclectic menu) at this brewery that has won awards around the world for its beer. Craft brews not your thing? The Dodging Duck also has an extensive list of wines from around the globe you can choose from.
There's way more German beer to try in Boerne, so you're just getting started. At Cibolo Creek Brewing Co., enjoy the notes of banana and clover as you sip on Weiss' Hefeweizen that's made using German pilsner malts. More refreshing craft beer can be found at Hamby's located on the Boerne Hill Country Mile. If you love a juicy smash burger to chow down on with a side of retro arcade games to play, Hamby's is the perfect craft brewery and burger joint for you and your family.
For even more heady fun, be sure to make your way to Kinematic Brewing Co., Tusculum Brewing Co., 28 Songs Brewhouse + Kitchen, Barrelman Brewing Co., and Free Roam Brewing Co.
Cooling off with German-style craft beer is one of the best ways to pass a sunny summer afternoon in Boerne. Prost!
---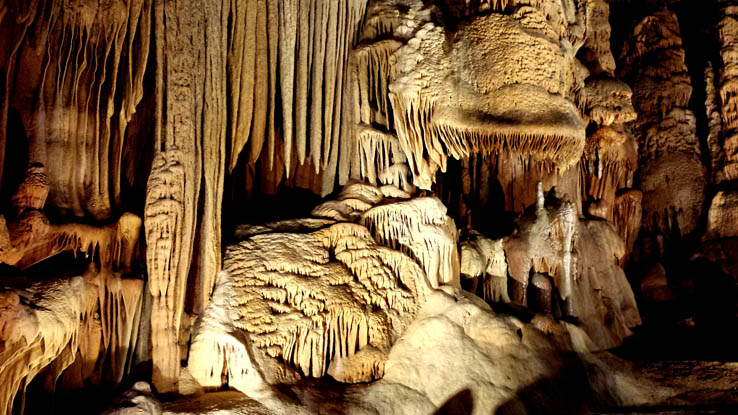 Escape the Heat in the Cave Without a Name
If you've ever been to the Texas Hill Country in the summer, you know that it can be quite hot here. Sure, you can always hop into a lake or a river, but that's not the only way you can beat the heat in this neck of the woods. Descend into the subterranean world of the Cave Without a Name, where the temperature is always a refreshing 66 degrees. Revel in the cooler air as you admire all the stunning stalactites, stalagmites, soda straws, and other formations that fill each of the six rooms. Take it all in on a guided 60-minute tour, which follows well-lit and easy-to-traverse pathways throughout this living cavern.
For an experience like no other, experience one of the monthly concerts down in the Queen's Throne Room. Hear and feel each note resonate off the walls as acoustic guitarists, opera singers, and other musicians perform. Every monthly show is different, and you'll find more details about upcoming performances here.
---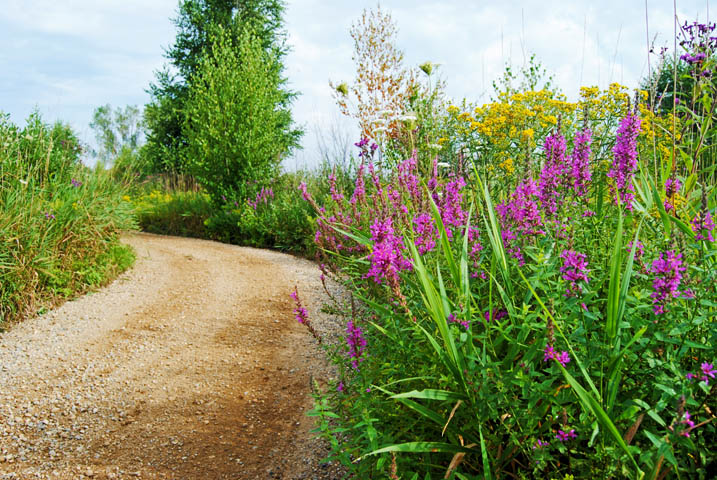 Explore Creekside Trails
Hike in the shade of verdant oaks, listen to the trickling waters of Cibolo Creek flow past towering cypress trees, and breathe in all that fresh Hill Country air at the Cibolo Nature Center & Farm. The nature center offers a true escape to nature. Immerse yourself in four distinct ecosystems (tallgrass prairie, riparian forest, live oak savannah, and spring-fed marsh), each home to different kinds of animals and birds.
Once you're done traversing the trails, stop by the visitor center to shop for books about local flora and fauna, handcrafted walking sticks, and native plant seeds. Visiting on a Saturday? Head to the historic Herff Farm for the weekly farmer's market, where you can take your pick of the freshest Hill Country-grown produce and homemade goods while enjoying the shade of massive oak trees.
Tour Texas Tip: Get an early start to your day at the Cibolo Nature Center & Farm to beat the afternoon summer heat or make plans to dip your toes in the shaded waters of the Cibolo Creek to cool down.
---
Satisfy Your Sweet Tooth
There's nothing sweeter in the summertime than a heaping scoop of delicious artisanal ice cream, and Blithe Creamery is where you'll want to go to get a taste of this for yourself. This unique ice cream parlor makes frothy shakes and gourmet ice cream sandwiches using local ingredients and gluten-free cookies. Salty & Sweet is another delightful choice, especially if you or your children suffer from allergies. In addition to their scrumptious menu of treats, such as homemade popcorn, pretzels, and retro candy, they also provide options specifically created for those who suffer from food allergies. Treat yourself, then relax or play games in their safe, comfortable, and family-friendly space outdoors. When you need to satisfy your sweet tooth and get a break from the summer sun, head to Blithe Creamery or Salty & Sweet. There is also a great variety of other sweet summer treat parlors around town for you to choose from. Your taste buds will thank you.
Whether you're listening to the tunes of a German band, admiring rolling hills as you swim in a scenic lake, or tasting locally brewed beer, you'll discover that summers in Boerne are a treat for all the senses. Create your own Hill Country adventure here.
---
About the Author: James Waterson is the head writer and content specialist for Tour Texas. When he isn't writing about the many great places in the state of Texas, he's planning his next epic adventure in the Lone Star State.
---
---