---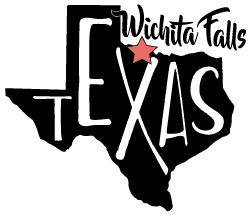 7 Unique Ways to Enjoy a Weekend in Wichita Falls
By Ashley Donde
Savor a romantic evening of wine tasting and tapas, then wake up early to hit one of the best mountain biking trails in Texas. Go hiking around the city and then refresh yourself with locally made craft beer. Visit an art gallery and then pose for photos in front of one of many life-size murals. Settled 115 miles northwest of Fort Worth and tucked, just a stone's throw beneath the Texas-Oklahoma border, Wichita Falls is an idyllic destination for your next weekend getaway. Outdoor adventures, historic architecture, and entertainment for all ages combined with the town's charismatic charm to create a destination like no other. Discover some of the unique ways you can enjoy a weekend in this North Texas gem below.
---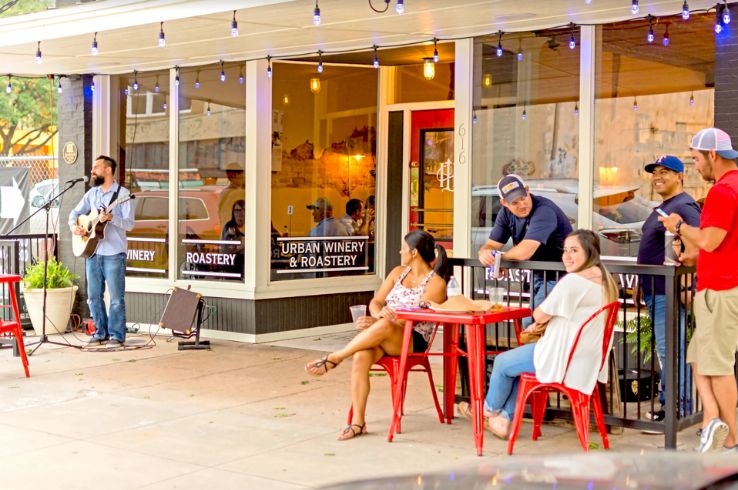 Explore the Depot Square Historic District
The historic district encompasses six city blocks of the town's original commercial center with Romanesque and Victorian-style buildings housing countless entertainment and shopping options, delicious dining, and three urban wineries all within walking distance.
Rediscover your inner child at TAG's Maniac's Mansion. In this arcade and toy museum, guests don't need quarters for the all-you-can-play arcade games on meticulously curated and maintained classic machines. For a small price, add on a custom bowl from the cereal bar which is well stocked in time-honored favorites and limited edition cereals, toppings, and milk including non-dairy options.
The Half Pint Taproom is an 18+ only venue that features brick oven pizzas and over 30 craft beers on tap. The extensive cocktail menu features a variety of mules alongside specialty cocktails with distinctive Wichita Falls names. After a nice meal, travelers can walk a couple of doors down to The Depot Axe Throwing Lounge with 14 throwing lanes, pool tables, shuffleboard, and a full bar featuring classic prohibition cocktails. Down the street from The Depot, the century-old front door of the Iron Horse Pub opens up to one of the premier live music destinations in North Texas. The Irish-American pub is a beloved local favorite for its consistent warm personal service and superior entertainment.
At the firefighter-owned Hook and Ladder, guests can partake in single-origin coffee roasted in-house and a delightful selection of artisan flatbreads while listening to live music either inside the cafe or on the patio. Next door, visitors can escape to the Roaring '20s by visiting The Speakeasy Distillery. The sleek decor, decadent ambiance, and intimate seating are perfect for date night. Order a classic prohibition-era cocktail or let the bartender craft you a signature cocktail using only fresh ingredients and locally distilled spirits.
---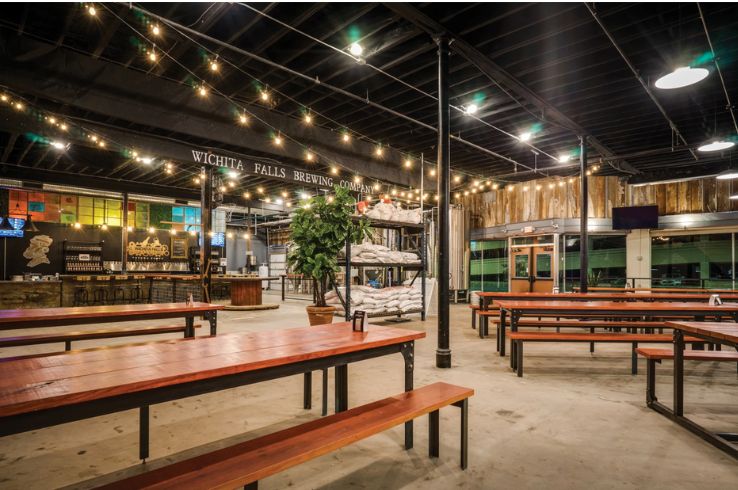 Cool Off with Local Craft Beer
Laid-back and inviting, Wichita Falls Brewing raises the bar in the world of craft breweries. In the heart of downtown, it has carved out a slice of brewery heaven. The in-house selection is diverse enough to suit any beer lover. From a refreshing and fruity pale ale to a rich coffee stout and a strong double IPA, the house brews are consistent crowd-pleasers. Beyond Wichita Falls Brewing's own beers, you'll find a menu that includes sours and ciders, hoppy and malty brews, and virtually everything in between. If you can't choose just one, order a flight and stay awhile.
The brewery is family-friendly, so while you enjoy your brews, the kids can play foosball, board games, cornhole, giant-block Jenga, and more. When hunger strikes, indulge in a selection of Detroit-style pizzas to satisfy everyone from the purist to the foodie. Not in the mood for pizza? Their menu also includes appetizers, sandwiches, burgers, and salads.
---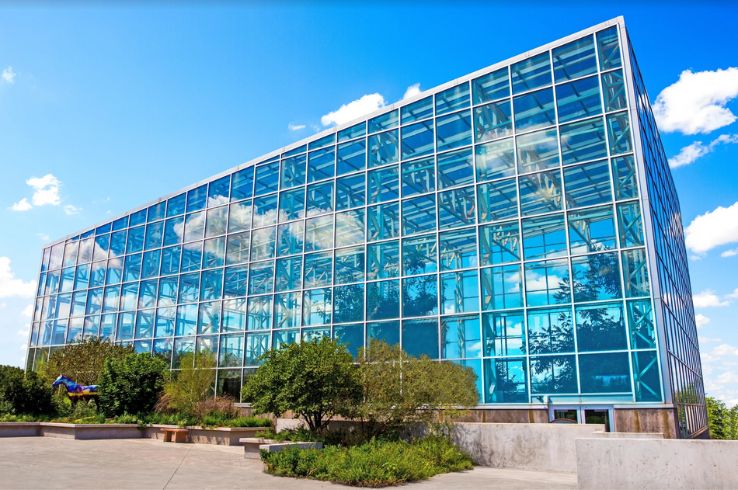 Get Outdoors
Whether you consider yourself an outdoorsy person or not, the River Bend Nature Center— a 20-acre non-profit environmental education facility—will have you fawning over the natural flora and fauna of Wichita Falls. Walk the trails amongst the forest, wetlands, and gardens, and keep your eyes out for cardinals, blue jays, robins, raccoons, opossums, and even grey foxes that are native to the area. Explore more than 100 live exhibits, including salamanders, turtles, and frogs, in the Bryant Edwards Learning Center. At the state-of-the-art Ruby N. Priddy Butterfly and Nature Conservatory, you'll find butterflies, prairie dogs, and fish inside a beautifully landscaped glass structure. Finish your visit with a stop at the gift shop and pick up a nature-themed memento.
The Circle Trail consists of over 20 miles of 10-foot-wide reinforced concrete for walking, jogging, bicycling, and rollerblading. Outdoor enthusiasts will enjoy several unique destinations along the trail. The trail originates in Lucy Park, a 178-acre regional park at the bend of the Wichita River that is home to native and introduced trees, a duck pond dedicated to waterfowl, and The Falls, a 54-foot multi-level waterfall. The newest part of the trail passes through the Wichita Bluff Nature Area, a 3.3-mile out-and-back popular trail for birding, road biking, and trail running. The year-round trail also welcomes all leashed dogs.
---

Ride the Best Mountain Biking Trail in Texas
Bridges, drops, switchbacks and a Texas-sized serving of twists and turns are all part of the 13-mile Wee-Chi-Tah Off-Road Trail. Voted the best urban off-road trail in the Lone Star State, this well-marked trail passes through gorgeous terrain and even a waterfall along the way. Mountain bikers of all levels can enjoy the trail, as there are detours around the technical sections. Follow the clearly marked arrows and orange ribbons to stay on the course and you'll see for yourself why mountain bikers rave about this exciting trail.
---

Visit One-of-a-Kind Museums
Discover the story of how the people of North Texas have lived for centuries—from the Native Americans who survived off the land to the impact of the oil and gas industry—at the Museum of North Texas History. Explore military exhibits that demonstrate how Wichita Falls played an important role in the success of the United States in both world wars and view exhibits that showcase how different life used to be, and how far we've come. With collections and exhibits that span centuries, you'll leave with a new appreciation for the unique story of North Texas.
Then stroll on down to see the World's Littlest Skyscraper. Legend has it that a swindle took place in the form of misleading blueprint dimensions when the building was constructed in 1919. Rather than the promised 480 feet in height, the blueprint design was labeled as 480 inches and somehow approved by investors. This resulted in a minuscule building that looks more like an elevator shaft than the high rise that was expected, standing just 40 feet tall and 10 feet wide.
---

Sip Wine and Unwind
Weekends and wine go together like … weekends and wine, right? Wine lovers will feel right at home at Horseshoe Bend Cellars, situated between the Wichita River and Buffalo Creek. Here, amidst beautiful countryside scenery, taste anything from rich red blends to a delicate rosé, to meads, moscatos, and other wines at this family-owned vineyard. The surroundings will inspire you as much as the elegant wines they serve.
Travelers who prefer a more urban setting will find three marvelous options in the Depot Square Historic District. The 6th Street Winery building is original, constructed in 1914, and has a distinct character that's reflected in its wine tasting room which features more than 20 wines. Crafted with grapes from Texas and other vineyards across the US, the winery's robust cabernet sauvignons, pinot noirs, red blends, and other wines will tease your palate.
At Hook & Ladder Coffee and Wine Co. This firefighter-owned winery's offerings include a rich pinot noir, deep-red dolcetto, and crisp chardonnay that you can sip and savor in a flight or by the bottle. Sweet or dry, full-bodied or delicate, Hook & Ladder has a large menu that you'll enjoy exploring.
The OG Cellars at the Holt tasting room is located on the ground floor of the Historic Holt Hotel. In addition to sampling the handcrafted wines created using old-world techniques, patrons can partake in a variety of tempting tapas and charcuteries. While enjoying a glass of wine, frozen, or hard cider during the weekend, visitors are treated to live music featuring the best local and regional musicians from bluegrass to crooners.
---

Eat Local
Take in brunch at Karat Bar and Bistro patio while listening to the live music from the nearby Farmer's Market. Located in the historic Zales building and overlooking the Depot Square Historic District, the Karat Bar and Bistro specializes in imaginative, locally-sourced dishes. Their handcrafted menu items feature generous portions that are almost too pretty to eat.
The American farm-to-table Foxhill Restaurant and Gardens is located in a beautifully restored century-old house on eight acres of land. The ever-changing seasonal menu is inspired by the terraced and raised beds of the on-site urban gardens that supply the produce. Fox Hill's chefs craft the timeless menu around regionality and sustainability.
The Morath family serves up comfort food with a side of southern hospitality at the Farm-to-Table Dinners. The evening of fellowship begins with a tour of the family farm. During the meal, diners are seated family-style in the wide-open spaces of the Morath Orchard. The fresh produce grown on the farm shapes the menu that includes a starter, main entree with sides and dessert.
Now is the perfect time to plan a visit to Wichita Falls. Our close-knit community offers Southern hospitality, North Texas charm and plenty of activities to suit every lifestyle. With minimal driving and maximum entertainment, you'll be planning your next visit before you know it.
About the Author: Ashley Donde is a freelance writer who loves adventure. Her family of four can often be found exploring the great outdoors, touring museums, or enjoying a local festival.
---
---