---

3 Reasons to Experience the Best of Western Art in Alpine
High-grade steel spurs bedecked with more than 150 sparkling diamonds. A handmade sterling silver shaving kit with a straight-edge razor embossed with floral designs. Paintings and illustrations that bring to life the romance of the Old West created by some of the world's finest artists. These are among the many kinds of works you'll see at the annual Trappings of Texas (Sept. 16 – 18). A showcase of contemporary Western art and custom cowboy gear held at the Museum of the Big Bend in Alpine, this one-of-a-kind art show is a must see for anyone enamored with cowboy culture. Read on to see why you should get yourself to Alpine for Trappings of Texas.
---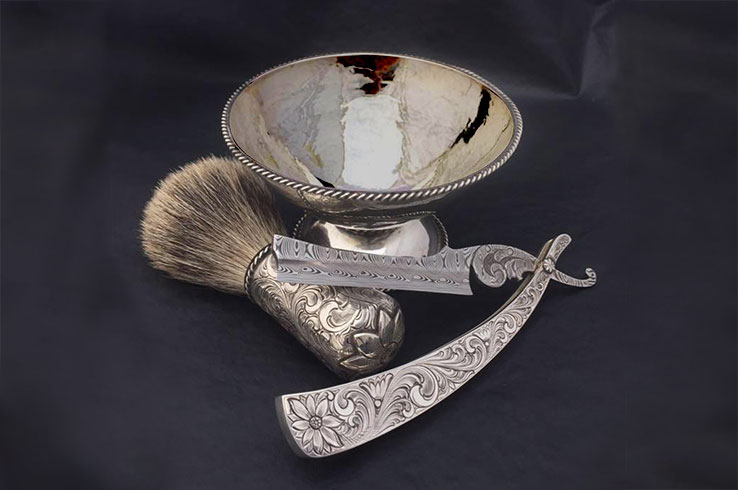 Trappings of Texas is a Must for Western Art Enthusiasts
Whether you're a fan of the genre or a devoted collector, you'll find something to love at this celebration of Western art. After all, it's not every day you get the chance to admire (and purchase) the creations of some of the best Western painters, sculptors, and makers of fine art and cowboy gear in the world. For more than 30 years, masters of their respective crafts from throughout the American Southwest, Argentina, and Canada have come to Alpine for Trappings of Texas. Many have actual ranching experience, along with holding membership in the Cowboy Artists of America or the Traditional Cowboy Arts Association.
Attend Trappings of Texas and you'll have a rare opportunity to meet established artists and up and comers who will soon be among the most prominent in the business. This includes painters like Mike Capron, Brian Asher, and K.W. Whitley, as well as such gearmakers as Wayne Franklin, Buddy Knight, and Jerry Galloway. Trappings of Texas is always on the lookout for up and coming talent, which guarantees that every year's event always showcases works by artists that are fresh on the scene.
Photo Credit: Museum of the Big Bend
---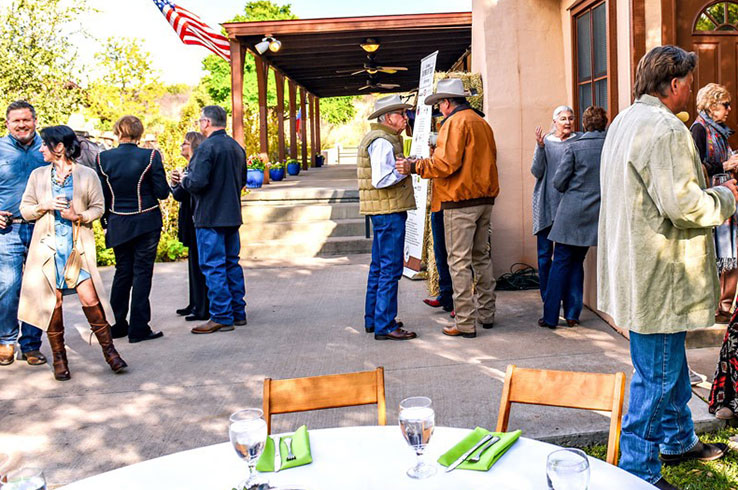 You'll Experience Cowboy Culture at Its Finest
Put on your finest cowboy hat and get ready for a fiesta, as Trappings of Texas is just as much of a party as it is a display of some of the best Western art around. Throughout the event's three days of festivities, you'll find plenty of opportunities to rub elbows with artists and other art enthusiasts at all sorts of social gatherings.
Mix and mingle at the Preview Party at the Museum of the Big Bend (Sept. 16), when you'll get a first look at all the art before the general audience arrives the following day. Make notes of what you'd like to take home with you, drop a ballot for your chance to purchase works, savor appetizers and a drink from the cash bar, and enjoy live music throughout the evening (from 5 – 8 p.m.).
Friday starts with artists demonstrations on the front porch of the Museum of the Big Bend from 11 a.m. to 3 p.m. Meet Trappings artists, learn about their craft, and register as a buyer. The fun continues at the Opening Reception and Sale at the Museum from 6 - 9 p.m., when you'll indulge in great drinks and food, visit with the artists, listen to live music, and try your luck at purchasing your favorite work. Then find your way to the Alpine Civic Center, where you can dance the night away to the tunes of Craig Carter and the Spur of the Moment Band.
Saturday morning features even more demonstrations at the museum, and that's when you'll find out if you're one of the lucky buyers. Bring your ticket from either Thursday or Friday's events and you'll even get free admission to the museum, which is open from 10 a.m. – 4 p.m.
All events require the purchase of admissions tickets. Get all the details on the Museum of the Big Bend's website.
Photo Credit: Paul Slocumb
---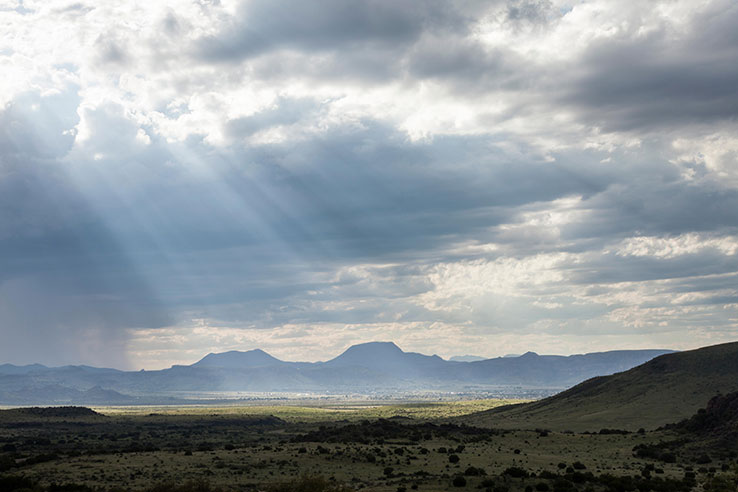 It's a Great Reason to Visit Alpine
While all the astounding art is more than enough reason to visit Alpine, you'll discover many other things about The Heart of the Big Bend that'll have you coming back for more. Surrounded by sweeping plains and rugged mountains, this distinct destination is enrobed in the beauty of far West Texas. Experience it all for yourself as you explore the Chihuahuan Desert Nature Center's nearly seven miles of scenic trails that meander through grasslands, to the peaks of hilltops, and into a canyon. For the best view in town, follow the pathway to the top of Hancock Hill. Not only will you enjoy a stunning overlook of Alpine, you may find a true Texas oddity: the Sul Ross Desk. Placed at the end of the trail by Sul Ross University students in 1981, the desk is a quirky piece of local history.
Venturing through Downtown Alpine yields a host of surprises, as well. Stop to admire the abundance of vibrant murals throughout the downtown area, step into independent art galleries, and unwind with a glass of wine or a pint of craft beer at The Ritchey Saloon or The Century Bar & Grill. Along with all there is to see and do here, there are unique places you can stay when you need some rest and relaxation. The historic Holland Hotel, Quarter Circle 7 Hotel & Spa, and The Maverick Inn offer a touch of West Texas luxury, while the Alpine Guest Quarters' cozy apartments will have you feeling right at home.
As if all this wasn't enough, Alpine is also the ideal starting point for exploring West Texas' most spectacular places. Drive just an hour south and you'll find yourself in Big Bend National Park, while easy 25-mile cruises take you to Fort Davis and Marfa.
Photo Credit: Aaron Bates / visitalpinetx.com
---
If you're a Western art enthusiast or a fan of cowboy culture, don't miss this year's Trappings of Texas. Learn more about the event here.
About the Author: James Waterson is the head writer and content specialist for Tour Texas. When he isn't writing about the many great places in the state of Texas, he's planning his next epic adventure in the Lone Star State.
---
---