---
7 Ways to Experience the Best of the Hill Country in Dripping Springs
A glass of wine raised in a bucolic vineyard. The aromas of brisket and ribs roasted over mesquite coals. Gently sloping hills shaded by thickets of verdurous oaks and crystalline waters that trickle past towering cypress trees. There's nowhere quite like the Texas Hill Country, and you can enjoy the very best of what this part of the Lone Star State has to offer in Dripping Springs. Located just west of Austin, the "Wedding Capital of Texas®" is the place to be to get a taste of what defines the Hill Country. Read on to learn more.
---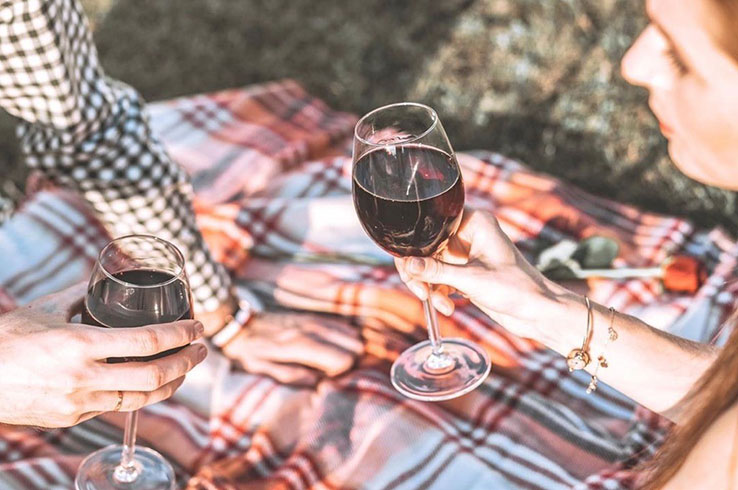 Taste the Hill Country's Finest Spirits
With its scenic sun-soaked vineyards that draw thirsty travelers from around the world, the Hill Country is rightfully known for its world-class wines. Yet if you spend any time in the region, it won't take you long to discover that there are first-class craft breweries and distilleries here as well. Many of which are either in, or a short drive away from, Dripping Springs, making this destination the perfect starting point for your next tasting adventure.
Unlike many other places in the Hill Country, Dripping Springs is surrounded by eight distilleries, some of which you may have already heard of. Step inside the vibrant tasting room at Deep Eddy Vodka to sample your choice of its 10-times-distilled spirits like its award-winning original, as well as ones infused with ruby red grapefruits, peaches, and oranges. Not far away, Dripping Springs Distilling crafts its own vodkas, gins, and whiskeys that are the perfect complement to your favorite cocktail. For small-batch gin and vodka with a view, fill a glass and grab a chair at Frog Pond Distillery's covered patio that overlooks the rolling hills of the Hill Country.
Assuming you've come to the Hill Country for its wine, you won't need to go any farther than Dripping Springs. Visit the estate-like tasting room at Duchman Family Winery and you'll be treated to a guided tasting of the winery's reds and whites made using all Texas grapes, such as an angliancino and a dry rose. Remarkable vistas abound at Hawk's Shadow Winery & Vineyard, while Bell Springs Winery is where you go to pair your favorite kind of wine with something hearty from a local food truck.
As if all this wasn't enough for your taste buds, Dripping Springs is also home to some of Texas' finest craft brewers. Settle into the rustic tasting room at Twisted X Brewing to try its decadent array of rotating ales and lagers, including an Indian Pale Ale brewed with mango. Meanwhile, you'll find brews light and dark at Suds Monkey Brewing Co., ranging from a light-bodied hefeweizen to a chocolatey porter.
There are many more places in Dripping Springs where you can sip and savor some of the Hill Country's best, so make sure to come here thirsty.
---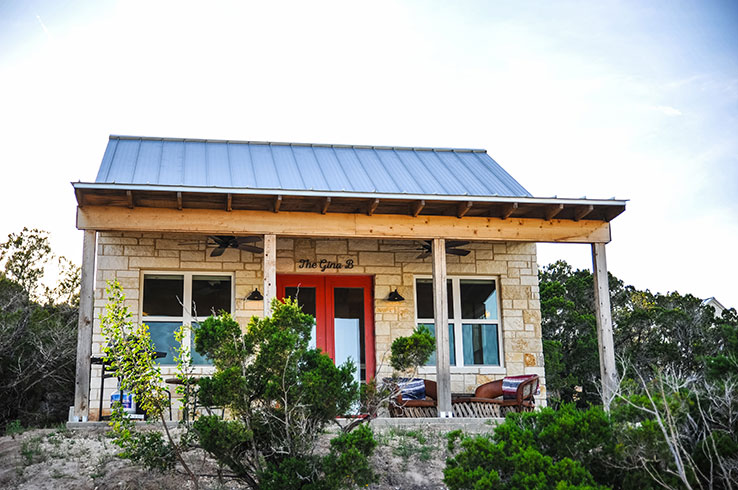 Stay in Style
Every good getaway starts with a remarkable stay, and Dripping Springs has a few unique options that'll immerse you in all the Hill Country's abundant beauty. Get cozy in one of the trendy tiny homes at Infinity Ranch with kitchens, loft beds, and plenty of windows perfect for peering out at the surrounding juniper and oak trees. There's plenty more scenery to take in at Camp N, an idyllic option for when you're traveling with a large group of friends or family. The camp houses five vintage Airstream trailers decked out in modern comforts, as well as a luxurious barn with an outdoor patio.
If you're traveling with your sweetheart, book a stay at Hill Country Casitas. Here you'll find 10 one- and two-bedroom small houses that overlook miles of Hill Country terrain. All feature kitchenettes and covered patios, while some even have external fireplaces and in-unit washers and dryers. These are just a few of the many one-of-a-kind places where you can get the full Hill Country experience in Dripping Springs. See your other options here.
---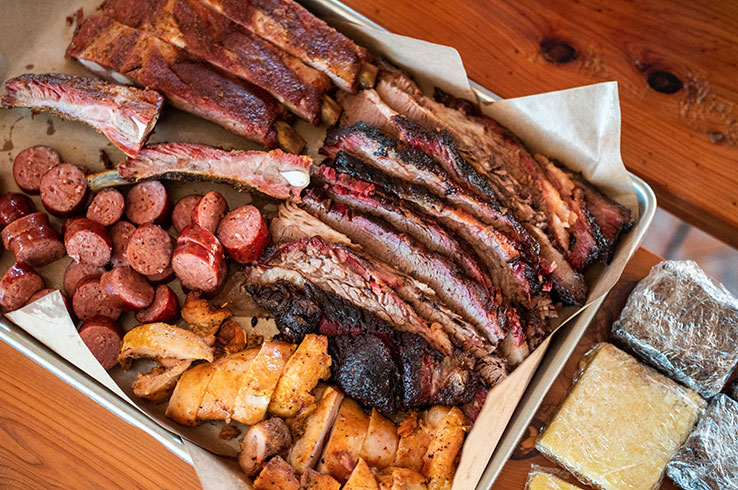 Savor Authentic Texas Barbecue
Melt-in-your-mouth brisket, pork ribs that just fall off the bone, and spicy sausage, all roasted over live oak logs. Barbecue is undoubtedly a Hill Country staple, and you'll find plenty of delicious meats to munch on in Dripping Springs. Start at The Salt Lick BBQ, an iconic outfit first opened in 1967 where the meats are seared and then slow cooked over coals, a method that dates back to the 1860's. Take part in this local tradition as you dig into some brisket, pork, bison, beef ribs, turkey, sausage chicken, or pulled pork, as well as tasty sides like beans and coleslaw.
Smoked meats are the star of the show over at The Switch, where you can choose from traditional barbecue plates, sandwiches, or the eatery's specialty dishes like its truck stop brisket enchiladas. Pair your entrée with a margarita or something from the globe-spanning wine menu and you've got the makings of the perfect meal. There are even more delicious mesquite-smoked meats to delight in at Railroad Bar-B-Que. All your traditional Texas-style barbecue favorites are here, as well as potatoes stuffed with chopped beef and cheddar cheese, salads, and sides like macaroni and cheese and potato salad.
With so much great barbecue, you'll want to bring your appetite to Dripping Springs.
---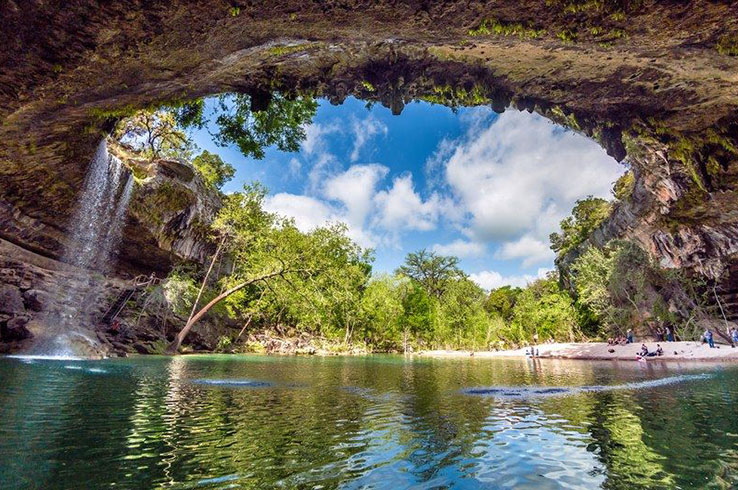 Explore the Hill Country's Most Spectacular Parks
Dive into one of Texas' most iconic swimming holes. Hike among enormous limestone boulders. Experience world-class outdoor rock climbing. These, and many other, adventures are all just a short drive away from Dripping Springs. Drive 15 minutes south and you'll find yourself at Hamilton Pool Preserve (Must make reservations online!), a natural pool fed by a 50-foot waterfall that is partially enclosed by limestone. Summer is peak swimming season here, and you'll need to make a reservation online before visiting. Doing so rewards you with a relaxing swim in the crystal-clear waters of one of the top spots in the Lone Star State.
You can also swim in the Pedernales River at Milton Reimers Ranch Park, located just 13 miles north of Dripping Springs. Soak up the sun on the riverside beach, cast a line to catch a white bass, bike on 18 miles of trails, or test your climbing skills on the park's bouldering walls. Just a stone's throw away, the Westcave Outdoor Discovery Center provides guided canyon tours and hiking trails that wind through live oak and ashe juniper savannas.
Head less than a half an hour west and you'll encounter Pedernales Falls State Park, through which the picturesque Pedernales River flows. Lose yourself on 26 miles of remote trails as you hike past cool springs, creeks, and juniper and madrone trees. When it's time for a break, wander down to the park's swimming hole for a refreshing dip in the river among impressive limestone formations.
Whether you're looking for an afternoon escape to the beauty of the Hill Country or an entire getaway based on enjoying the outdoors, you can have it both ways when you're in Dripping Springs.
---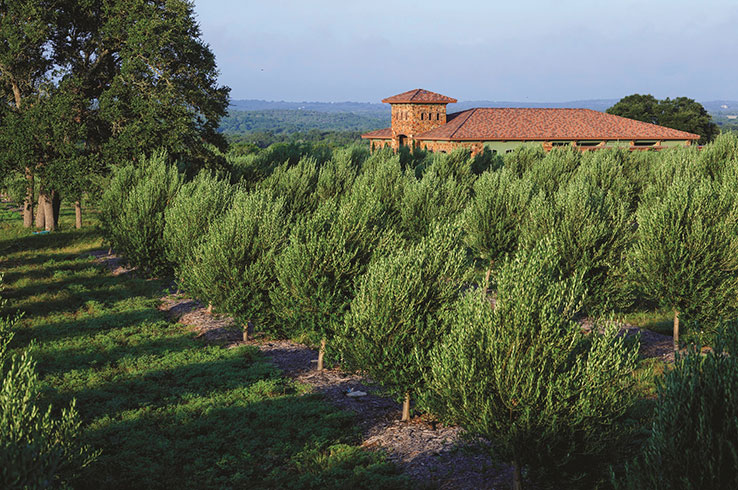 Tour an Authentic Olive Orchard
An olive orchard … in Texas? You better believe it. Instead of flying all the way out to the sunny fields of Tuscany, just head to Dripping Springs' own Texas Hill Country Olive Company. The most award-winning olive oil company in the state, Texas Hill Country Olive Company crafts oils infused with garlic, jalapeno, lemon, basil, and rosemary, as well a tantalizing range of barrel-aged balsamic vinegars. Not only can you taste these when you visit, but you can go on a tour on which you'll learn all about the olive oil-making process, from harvesting to pressing. It all ends in the tasting room, where you'll sample oils and dine in the bistro, which has an impressive selection of Texas wine. Check out the gift shop before you leave, as you'll probably want to take a few bottles of olive oil home with you.
---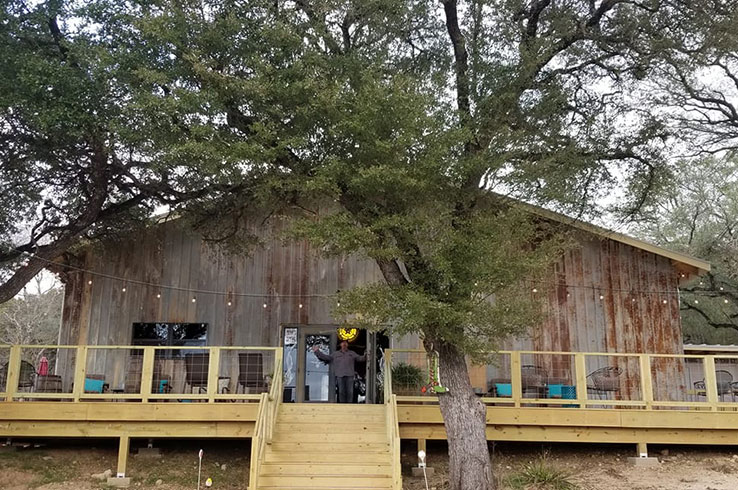 Dance the Night Away
Sometimes, all you need is an evening of two steppin' and line dancing. Travel throughout the Hill Country and you'll find old-fashioned dancehalls aplenty, and Dripping Springs is no exception. Don your cowboy hat and scoot on over to Mercer Dancehall, where you'll tap your toes to the rhythms of some of the region's (and sometimes nation's) best country and honky tonk bands. With its wood-paneled façade, Hudson's on Mercer on Dripping Springs' lively Mercer Street is another spot to show off your moves. Come here every day but Sunday for the live music and stick around for the cold beer on tap and tasty food.
---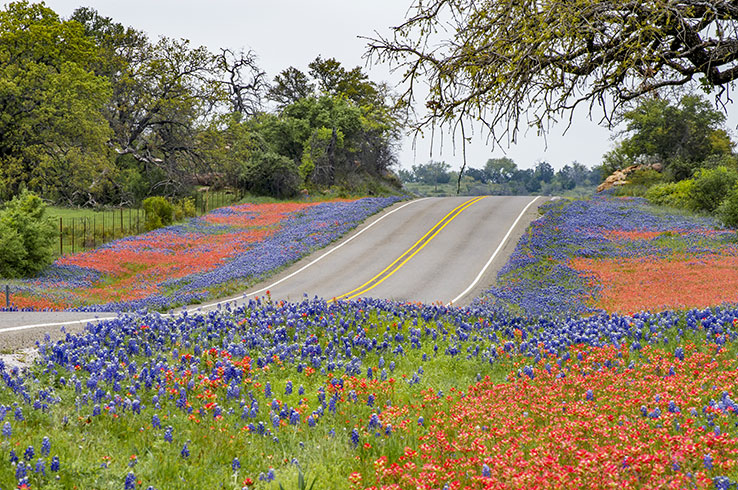 Cruise to Some of the Hill Country's Top Spots
Perched on the western outskirts of the Austin area, Dripping Springs makes for a fantastic first step for exploring the region. Travel just 15 miles south and you'll reach Wimberley, where you can admire the works of master glass artists and swim in Jacob's Well, another one of Texas' iconic swimming holes. Continue another 15 miles to San Marcos for its youthful vibe, riverside parks, and lively downtown full of breweries, restaurants, and colorful murals. Meanwhile, the epicenter of the Hill Country's wine scene, Fredericksburg, is just 55 miles west of Dripping Springs. On the way to its many vineyards and wineries, stop in for a bit of history at the Lyndon B Johnson National Historical Park or walk the trails of vibrant wildflowers at Wildseed Farms.
With its breweries, distilleries, wineries, eateries, and a location that can't be beat, Dripping Springs embodies some of the best that the Hill Country has to offer. Plan your visit here to see it all for yourself.
About the Author: James Waterson is the head writer and content specialist for Tour Texas. When he isn't writing about the many great places in the state of Texas, he's planning his next epic adventure in the Lone Star State.
---
---