---

7 Reasons Clute is a Great Place to Experience the Texas Gulf Coast
Nestled in the intersection of the Texas Gulf Coast's sandy shores, wetlands, and forests on the north bank of the Brazos River, Clute sits in the middle of it all. Surrounded by national wildlife refuges and minutes away from one of the Lone Star State's favorite beaches, this one-of-a-kind destination has just as much to offer sunbathers and birdwatchers as it does thrill-seekers and art lovers. Located just an hour away from Houston and Galveston, Clute's either an easy-to-reach getaway or the starting point to a fantastic day trip. Read on to see a few reasons why Clute is a great place to experience the best of the Gulf Coast.

Tour Texas Travel Tip: Don't miss the 41st anniversary of The Great Texas Mosquito Festival (July 28-30), a fun and family-friendly event known as "the wackiest summer festival in the United States." Featuring a cook-off; carnival; cornhole, horseshoe, and washer contests; music every night; and the Mosquito Chase 5K; there's something for everyone here.
---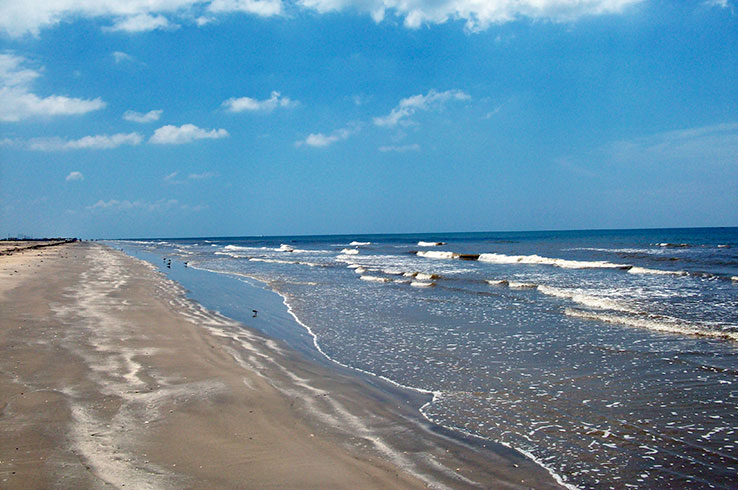 Surfside Beach is a Short Drive Away
Crashing waves, soft sands, and gentle sea breezes. When you need some time on the beach, Clute is the perfect place to be. The sunbaked shores of Surfside Beach are just 10 miles away from Clute. This typically uncrowded and family-friendly beach is ideal for basking in the abundant Texas sunshine, swimming in the warm waters of the Gulf of Mexico, and fishing in the surf and in the bay. Yet the location isn't the only reason you'll want to make Clute your base of operations. Not only are there more lodging and dining options to choose from, but you'll also be minutes away from many of Southeast Texas' coolest attractions. Pack your towel and start your next beach getaway, and so much more, in Clute.
Photo Credit: Mike Cole/Creative Commons
---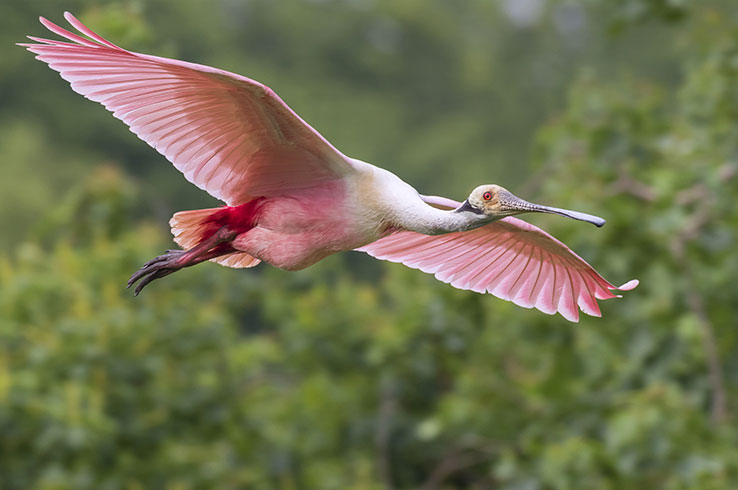 Clute is Perfect for Birdwatchers
With its fresh-water rivers, grasslands and wetlands, coastal marshes, and beaches, the Texas Gulf Coast's biodiversity makes it one of North America's most important bird habitats. Wading birds like herons, sandpipers, roseate spoonbills, and reddish egrets can be found here throughout the year, migrating songbirds appear in the spring and sandhill cranes visit the area in the winter. All told, more than 400 species have been seen here, so you'll want to bring your binoculars and your camera. Get your birdwatching adventure started by exploring either the Brazoria National Wildlife Refuge or the San Bernard National Wildlife Refuge, both of which are home to hiking or driving routes that take you through an array of ecosystems.
While both refuges have more than enough to keep you busy, they aren't the only places to go birding near Clute. Located in Lake Jackson, the Gulf Coast Bird Observatory is home to self-guided nature trails that meander through a bottomland forest frequently visited by migrating birds. The Quintana Neotropical Bird Sanctuary, situated in the coastal town of Quintana, is another hotspot for birdwatchers where hummingbirds, pelicans, egrets, and warblers are known to reside.
If you are wanting to simply enjoy the outdoors, head to Clute's Municipal Park. Stroll the walking trail or play a round on the 18-hole disc golf course. Make sure you are here during The Great Texas Mosquito Festival, one of the most popular, and quirky events, in the Lone Star State.
---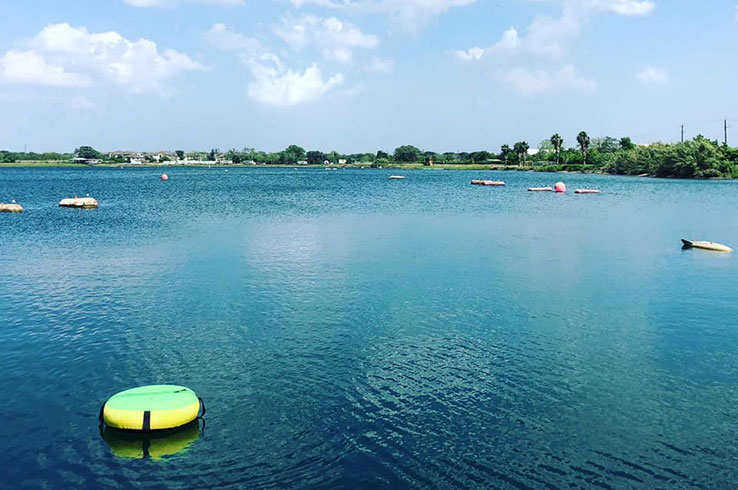 You Can Swim, Kayak & Scuba Dive in Minutes
Dive among a submerged C-130 aircraft or a downed pirate ship or paddle along the pristine waters of a sprawling lake. Savor a day out on the water at Mammoth Lake, a scuba diving lake situated just minutes away from Clute. Descend underwater as you hunt for more than 20 sunken surprises or bring a kayak or stand-up paddleboard and enjoy a day on the water. Scuba diving equipment is available for rent, but you need to be certified before you can dive there. Training for a triathlon? Mammoth Lake is a popular training spot for endurance athletes thanks to the relatively calm waters. Known as one of Texas' premier inland diving lakes, Mammoth Lake is a must for divers and paddlers alike.
---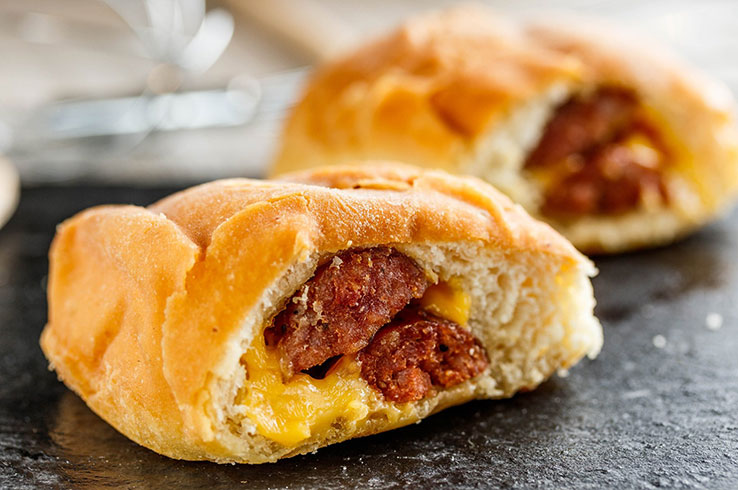 Local Restaurants Serve Up Indulgent Fare
Mouthwatering enchiladas, melt-in-your-mouth brisket, and piping-hot kolaches are all on the menu in Clute, where most of the eateries are locally owned. Sink your teeth into sizzling beef, chicken, and seafood fajitas; chalupas; tacos; and more along with a selection of margaritas and specialty cocktails at El Toro. If you're looking to indulge your inner carnivore, follow the aromas of smoked meats to Brian's Bar-B-Que, where you can fill up on sausage, chicken, ham, chopped beef, and all your favorite fixings before tucking into a slice of pecan pie or carrot cake.

To get your day started off right, find your way to Kolache Shop. Serving Texas' favorite breakfast pastry made using authentic Czech recipes, the eatery cooks up sausage and egg kolaches along with seasonal options. Try it out for yourself and you'll see why the shop was named part of Only in Your State's Texas Kolache Trail. Be sure to grab a seat at the table when you stop by Clute's brand-new Bed & Breakfast, Table of Grace. This cozy café offers a variety of locally sourced foods and has become a popular gathering spot for locals. Hungry yet? We are just getting started. See Clute's other restaurants here.
---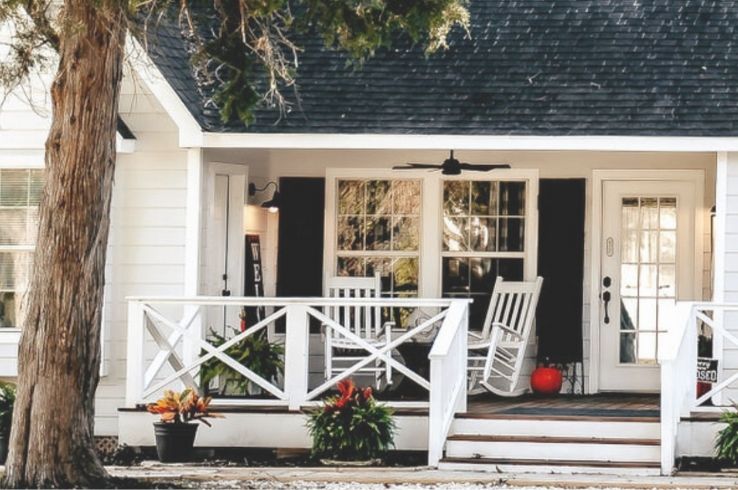 There Are Plenty of Hotels to Choose From
Clute is full of things to see and do, and you do not need to wander far to find a wonderful place to stay. There is a new Bed & Breakfast in town, appropriately named Table of Grace, a spacious shaded property alongside Oyster Creek. Family owned and operated with an on-site boutique and Café, plus customer clothing and trendy accessories, this cozy retreat is incredibly versatile for any event you plan to host.
Additionally, this quaint, friendly town is home to nine hotels that suit all budgets, giving you an abundance of options. Kick back in your own getaway at Hampton Inn & Suites Lake Jackson-Clute, where you can take your pick from standard rooms and spacious suites that have either one king or two queen beds. All units have 42-inch LCD TVs, Hampton beds, and mini refrigerators, while each suite has a separate seating area with a sofa bed. Meanwhile, the warm tones of the guest rooms and suites at Holiday Inn Express & Suites creates an inviting ambience that'll have you feeling right at home. Ready to book your stay? Check out all of Clute's hotels here.
---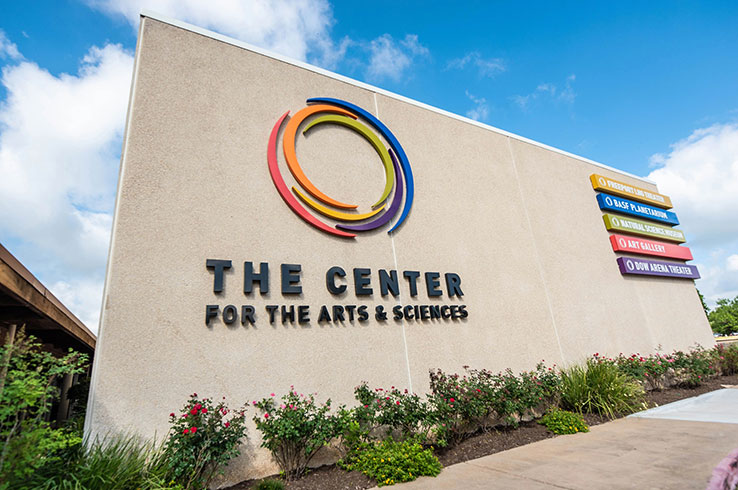 The Center for the Arts & Sciences is One of Texas' Finest Museums
Admire dinosaur fossils and rotating collections of art by artists from around the world, embark on a journey to the celestial bodies of our solar system, and listen to a performance by a professional orchestra. You might think you'd need to go to multiple places to enjoy these experiences, but not so at The Center for the Arts & Sciences. The Brazosport Museum of Natural Science showcases everything from Native American artifacts and colorful rocks and minerals to the largest public collection of seashells in the region.
For the arts, take in the exhibits at the Brazosport Art League or catch a show by the Brazosport Symphony Orchestra or Brazosport Center Stages, the longest-operating community theater on the Gulf Coast. Finally, the Brazosport Planetarium stages immersive, galaxy-spanning films in an immersive theater. With so much to see and do under one roof, The Center for the Arts & Sciences is just as much of a must-visit for the artistically inclined as it is for the scientifically curious.
Photo Credit: Jackie Sue Photography
---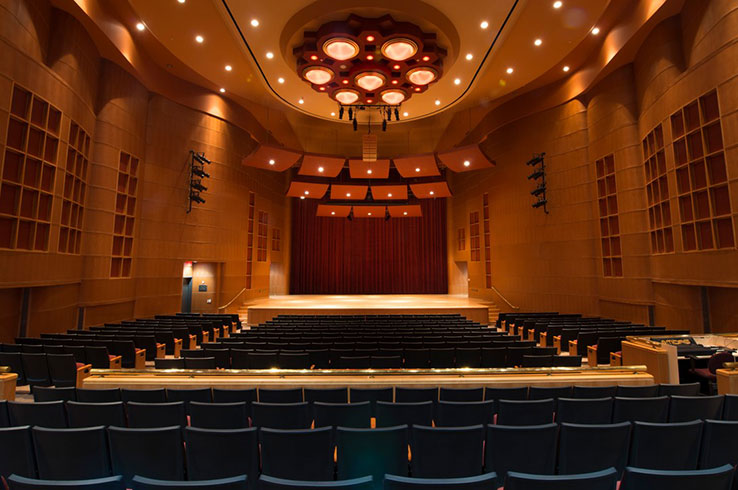 You'll Find Plenty of Amazing Things to See & Do Nearby
Get behind the wheel of a high-speed go-kart, cross a certain high-flying exploit off your bucket list, and tour the many ecosystems that make up the Texas Gulf Coast. Clute is surrounded by a wealth of exciting adventures, making it the ideal starting point to creating your own kind of getaway. Things don't get any faster than at MSR Houston, where you can race go-karts capable of reaching speeds as high as 50 miles per hour on a three-quarter-mile track that's the longest of its kind in the Houston area. For a different kind of adrenaline rush, leap from 14,000 feet and freefall at 120 miles per hour as you take in a true bird's-eye view of the Gulf Coast when you go skydiving with Skydive Spaceland.
With your need for speed fully indulged, slow down for a bit with a visit to Sea Center Texas. Full of aquariums that showcase the region's many varied environments, the museum provides an immersive way to explore the Gulf Coast coastal bays, saltwater marshes, and wetlands. To enjoy a night out, savor a first-rate performance at the magnificent The Clarion at Brazosport College, a state-of-the-art, 600-seat venue that has welcomed performers like Lyle Lovett, Larry Gatlin and the Gatlin Brothers, and Don McLean in the past. Finally, the rolling hills and stately oaks of the inner Gulf Coast form the ideal backdrop for a round of golf, and Clute is located near several options, like the Freeport Municipal Golf Course and The Wilderness at Lake Jackson.
---
Whether you're planning your next escape to the Gulf Coast, an epic birding venture, or simply looking to get away, look no further than Clute. Set just an hour south of Houston, this destination is easy to reach and has plenty to offer. Learn more and plan your visit here.
---
---
Clute, Texas
100 Parkview Drive
Clute, TX 77531
1-888-GOCLUTE (888-462-5883)
www.goclute.com