---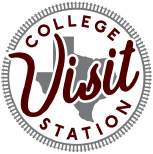 6 Ways to Spice Up Your Holiday Season in College Station

Santa's Wonderland
College Station, Texas, is becoming a popular destination for Christmas celebrations. More and more families from across America (300,000 visitors last year!) are experiencing Santa's Wonderland, the largest outdoor Christmas attraction in the southwest!
Can you imagine a hayride tour through four million lights? Maybe you'd prefer a private horse and carriage tour. You'll want to make time for the ice-skating rink, snow-tubing, the walkable trail of lights, a live nativity scene, pony rides, and so much more.
---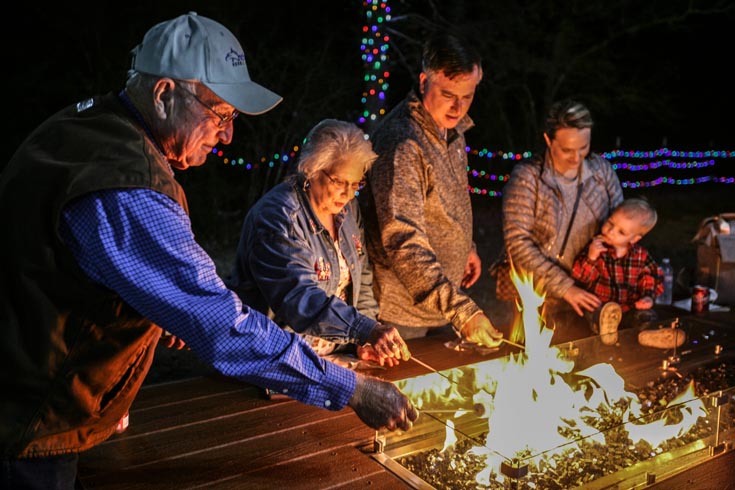 Brazos Valley Tree Farm
This ultimate holiday attraction allows you to relax by gathering around a fire and listening to live entertainment while roasting s'mores, enjoying a variety of food and drink options, and shopping for unique holiday gifts. Santa's Wonderland is truly A Texas Christmas Experience!
Santa-Certified Hotels
If you're coming to College Station during the holidays, you'll want to stay where Santa stays! There are 15 Santa-Certified Hotels offering discounted rates and packages through December 30th. We are sure you will want to extend your stay to enjoy all the festivities College Station has to offer.
---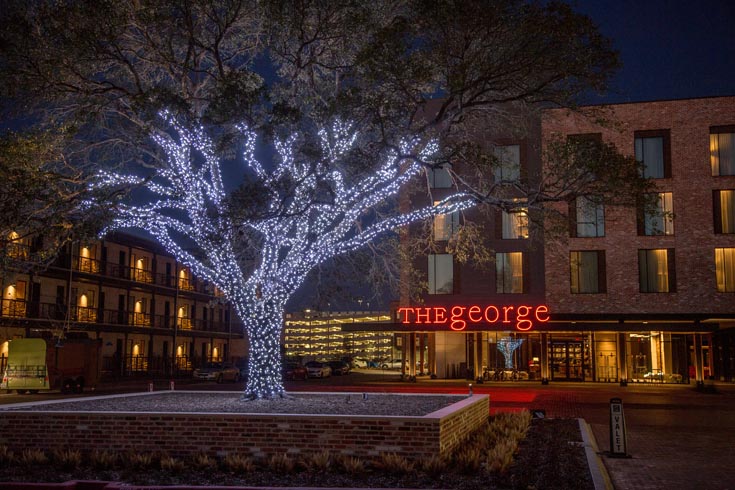 The George
Holiday Deals Pass
When you spend Christmas in College Station, you will want to save a few dollars on dining and shopping whenever you can. That's why we created our Holiday Deals Pass! These discounts are available through December 31st.
---
The First Heart of Aggieland® Ornament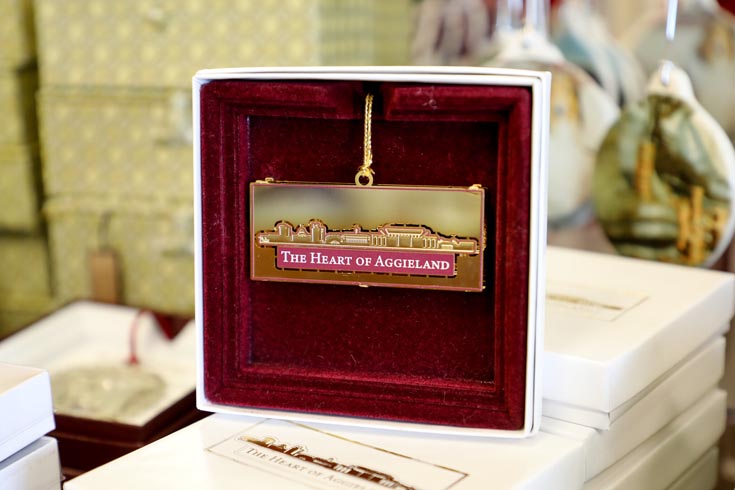 Ornament
Visit College Station and locally owned and operated Aggieland Outfitters have partnered to create a unique Christmas ornament that captures the spirit of The Heart of Aggieland®! This holiday vacation keepsake will always remind you of your time in College Station. New ornaments will be created each year. Order yours online today from Aggieland Outfitters!
---
Special Holiday Events & Things to Do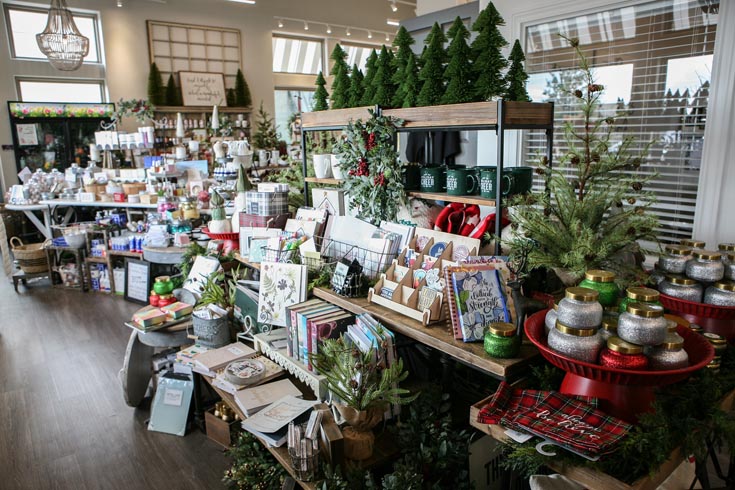 Galleria Day Spa
Visit College Station hopes you'll join us for a variety of Christmas in College Station events. Some of our favorites include:
• Howdy Holly-Days at Northgate
• Dine Around Jones Crossing
• Holiday Artisan Market
Looking for a real hometown Christmas tradition? College Station's Christmas in the Park began in 1984 when a local family funded a few light displays. Now, the displays total more than a million lights and have delighted generations of visitors.
While you're in town, check out the Brazos Valley Tree Farm where you can enjoy a hayride to Santa's Town. Or you can navigate the route in your vehicle.
Want to experience Southeastern Conference basketball while you're here? Texas A&M University will host Holiday Hoops inside the renowned Reed Arena. Get your holiday-priced tickets, grab some popcorn, and enjoy.
---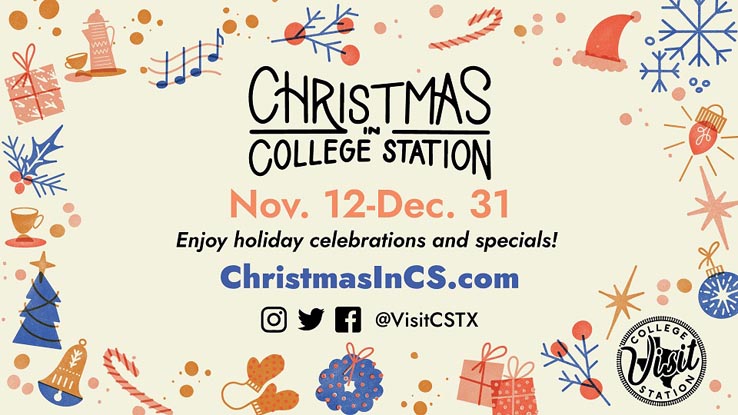 Christmas in College Station
There are so many unique shopping, dining, and exploring experiences to squeeze in during your stay with us. Start making your plans now by visiting ChristmasInCS.com. Be sure to tag @VisitCSTX during your holiday adventures so we can welcome you to College Station, The Heart of Aggieland®, and your ultimate Christmas destination!
---
---
Visit College Station
614 Holleman Dr E, Suite 1100
College Station, TX 77840
979-260-9898
visit.cstx.gov/