---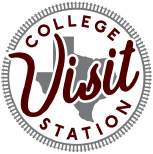 5 Glorious Ways to Enjoy Springtime in College Station
Listen to the "crack!" of a home run, soak up the sun as you savor Texas-made wine and craft beer, and uncover the many adventures College Station has to offer this spring. This season is the perfect time to visit, as the wonderful weather and abundant sunshine make just about everything fun. Hike the wooded trails or relax at the pool while you sip on something cool. Or why not try your hand at sports like football or putt-putt golf? Spring brings sunshine, a renewed spirit, and a host of new adventures in College Station. The city's rich history and culture are evident in its vibrant art scene, outdoor cuisine, and Texas A&M University.

Experience the Excitement in the Entertainment Districts
From upscale boutiques, shopping and live music to distinctive dining and family fun, the entertainment options College Station offers are guaranteed to get your heart racing. The Heart of Aggieland® is home to two popular and unique entertainment districts – Northgate and Century Square. Visit the Dixie Chicken – Northgate's oldest and most famous bar – or play cornhole and washers over drinks with friends and family at The Backyard. Why not start your evening relaxing with a glass of wine on the rooftop of 12 Northgate? Make your way to the dance club to "cut a rug," then relax in the lounge afterward.
Adjacent to Texas A&M University, along University Avenue, you will discover where live music lives. Century Square has it all, packed with modern restaurants, shops, and green space with life-sized games. Signature cafes and modern restaurants mesh with a unique mix of local boutiques and popular national brand shops to suit every style. You can't go wrong at either location!
---

Hungry? How About Brunch on a Patio
Spring is an ideal time to enjoy tasty food and a patio atmosphere. Delight in a mimosa on the patio of the Stella Southern Café, an Aggie-owned and operated southern-style restaurant that makes its menu items from scratch. How about an outdoor foodie experience on the patio of the famous Hullabaloo Diner, featured on the Food Network's popular series, 'Diners, Drive-ins & Dives' and the 'Texas Bucket List'? The Toasted Yolk Café comes highly recommended, among others listed here that will tickle your taste buds and stimulate your palate. No matter what your taste in cuisine might be, College Station has you covered when it comes to outdoor options and amazing eats.
---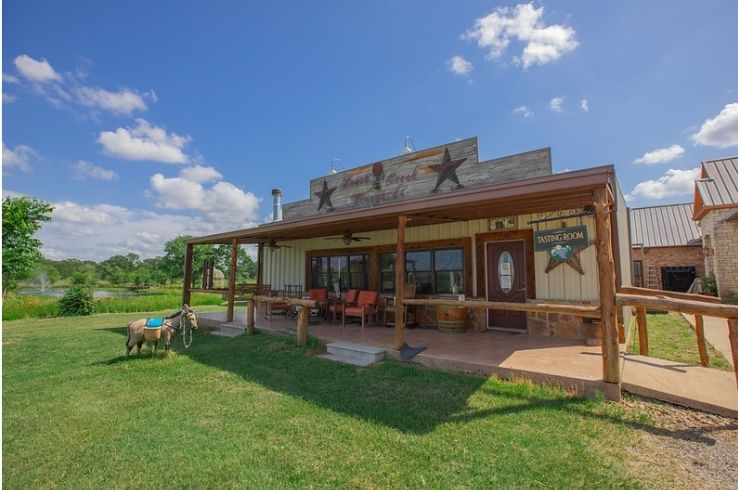 Wine Down
Grab a friend or your better half for an afternoon at Perrine Winery, Peachcreek Vineyards, or Knox Wine Bar, local favorites you will not want to pass up on your visit. After all, what pairs better with spring weather than wine? Each spot has excellent indoor and outdoor options and an endless array of interesting and unique bottlings. Gracious servers and sommeliers keep the charcuterie boards coming, and they do not disappoint.
---


Welcome the Springtime with Texas A&M Baseball
"Play Ball!" These words are music to the ears of baseball fans, as springtime awakens hibernating winter spirits and stirs up competitive excitement. You can't get the ultimate baseball game experience from just any venue, however. Catch an Aggie baseball game at Blue Bell Park and you will understand. You're in for a real treat! Enjoy a cold beer, delicious food and the "Bubbles," a tradition like no other that fills the air with excitement - and bubbles - every time the Aggies score a run. Check out the schedule and plan your Texas A&M baseball outing now for the best seats!
---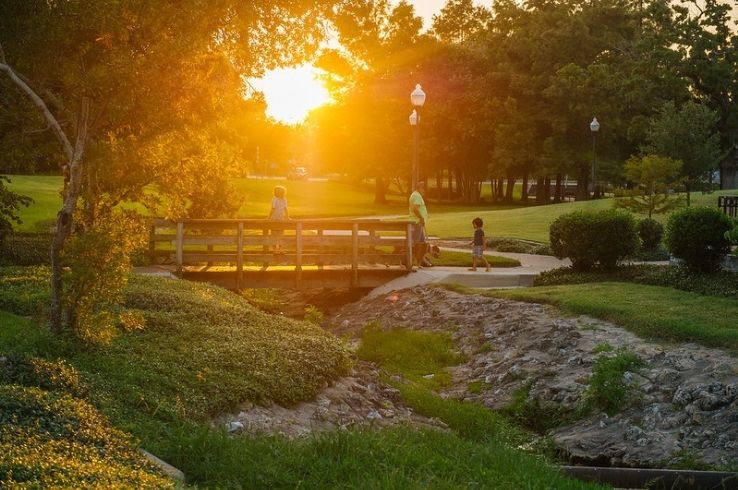 Stroll, Fish, or Picnic Outdoors
College Station is home to fabulous outdoor spaces. Enjoy an outdoor classroom, amphitheater, native plant displays, a monarch butterfly garden, trails and more when you explore Lick Creek Park and Nature Center. It's the perfect place to relax and read a book or get some exercise cycling, hiking or bird watching along the five miles of marked trails. Check out trail maps, programs, or learn more at cstx.gov. Are you ready to cast your line, or perhaps you need additional trails to hike? Check out Stephen C. Beachy Central Park where you can cookout, play basketball, practice hitting at the batting cages, or let the little ones get some energy out and cool off on the splash pad and playground area. John Crompton Park is yet another favorite, and all are great for spring picnics.
The sun is shining, the birds are chirping, and the trees are blooming in College Station. It's the perfect time to escape to a host of new adventures found in College Station.
About the Author: Melanie Kross is the Content Marketing Lead for Tour Texas and a Texas native. When she isn't writing about the multitude of great travel destinations in Texas, she is photographing them, painting them and planning her own road trips to visit the amazing attractions this remarkable Lone Star State has to offer.
---
---
Visit College Station
614 Holleman Dr E, Suite 1100
College Station, TX 77840
979-260-9898
visit.cstx.gov/