---
5 Reasons You Should Get to Know Dripping Springs
Nestled among the natural springs and rolling hills of the beautiful Texas Hill Country lies a quaint, unique small town with a big history and heart: Dripping Springs, Texas. Just a forty-minute jaunt west from Austin, it is easy to see why this treasured city is the "Gateway to the Hill Country". Discover the natural beauty of Dripping Springs, with its astonishing cliff arches, deep blue-green natural pools fed by waterfalls, and lush greenery with plenty of hiking trails that allow you to connect with nature.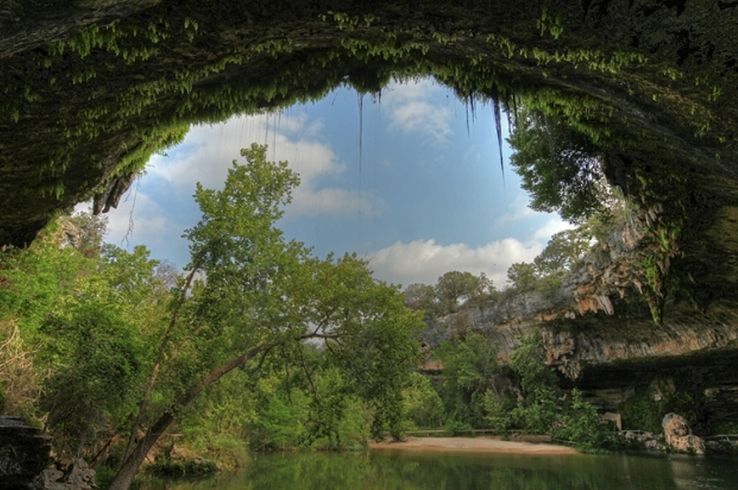 Where else can you embark on a "Sipping in Dripping" excursion that allows you to experience many of the 34 wineries, breweries, and distilleries in the area? Nowhere but Dripping Springs. As if this weren't enough, exchange your vows in a perfectly picturesque wedding venue (over 35 to choose from!) and find wedding experts for everything you need, conveniently located in the area. No wonder this peaceful haven is the "Wedding Capital of Texas".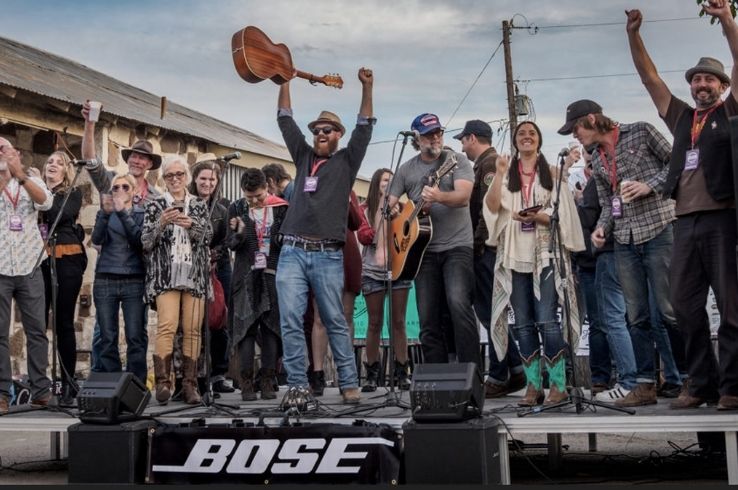 Festival fanatics and music lovers can experience multiple annual festivals held in Dripping Springs, like the Songwriters Festival, which attracts singers, songwriters and guests from all over the US, Canada and Europe. Add these assets together and you've got yourself a road trip adventure to be remembered forever and returned to often. Below are five reasons you should get to know Dripping Springs, Texas.
---

Discover a Small Town with a Big History
Three families packed their belongings, left Mississippi and headed to what is now Dripping Springs, Texas, in pursuit of a new home. Their early settlement between 1853 and 1854 left behind historic footprints significant to the birth of Dripping Springs. The homestead would serve as the first church, a doctor's office, the site of the first school and a gathering place for the area's social life.
Visit the Dr. Pound Historical Farmstead, filled with original family furnishings that offer a glimpse into what life was like when the city was first settled. Tour the farmstead barn, smokehouse, windmill, underground cellar and garden areas. Bring along your Hill Country Trail Passbook that guides you to about 30 additional historical spots in the region, get it stamped at each site, and receive prizes for visiting different historical sites in the Hill Country. Now that's an adventure!
Travel back in time as you tour historic Mercer Street in downtown Dripping Springs. Examine the architecture from as early as the 1870s while sifting through unique, eclectic storefronts that haven't changed much at all in decades. Enjoy the live music that plays perfectly to round out the friendly, small-town, at-home atmosphere. Grab a bite to eat or something to sip on at any one of the inviting restaurants and bars and catch a glimpse of the original fern-covered limestone, dripping with water, that gave the town its name. First utilized by native Americans, you can get a peek at the springs by parking at the Visitors Bureau lot, locating the USPS mailbox and taking the stairs down to the creek.
---

Go Sipping and Dripping at 30 Area Establishments
Discover "the trifecta" of amazing wineries, cool craft breweries and fine Texas distilleries Dripping Springs has become known for in its recent past. Fall Creek Vineyards, one of many wineries you will want to check out, was the first Texas Hill Country winery with roots as far back as 5 generations. Internationally known, Fall Creek is 100% Texan in Terroir and world-class. Open 7 days a week and an easy day trip, their table-side service is top-notch, elevating your wine experience even more. Don't stop here, however, because there are eight more vineyards and wineries to experience!
Begin your tour at Treaty Oak Distilling with a complimentary cocktail and a knowledgeable tour guide who shares their heritage and history of craft spirits in Texas. Learn about the process of mashing, fermenting and distilling, and let your senses run wild as you smell and sip their flavors. The tour costs a well-spent $25 and lasts about 45 minutes, and, as a special bonus, you receive $5 off any bottle they sell (limit of 2 bottles), and a deep dive into the interesting science of maturation. With 6 distilleries in the area, there are plenty of options for enjoying tasty spirits. Hungry? Wait until you taste the Texas barbecue and comfort food served up at Alice's Restaurant, nestled in a scenic hill country setting on site. Enjoy a perfectly balanced cocktail with your meal. A true escape doesn't get much better than this.
Perhaps breweries, brewpubs and cool craft beer are more up your alley. Dripping Springs has you covered with twelve exciting options. Find establishments like Ghost Note Brewing, for starters, named after a musical note with a rhythmic value, but no discernable pitch when played. You'll find core beers like the Texas Sun, a Saison layered with flavors of lemony-citrus, earth and spice, a refreshing combination to enjoy on a bright, sunny day.
With so many options for 'Sipping in Dripping', the Dripping with Taste Trail passport, (check the website for details), allows you to sip wines, taste craft cocktails and enjoy local beer from award-winning Dripping Springs and Driftwood wineries, distilleries and breweries. Passports are $40 and you will receive one complimentary drink or flight during the monthlong event at each participating establishment. Check hours of operation for each, and drink responsibly, remembering to tip the taproom staff!
---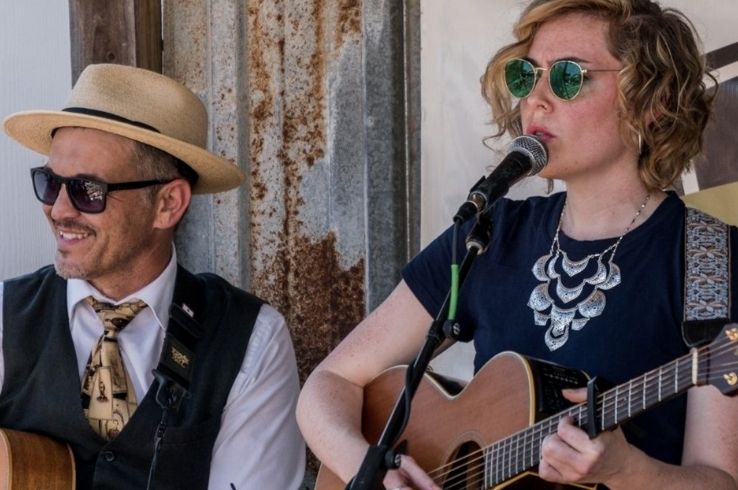 Take Part in Popular Festivals and Events
Thousands of people will gather in Dripping Springs for the renowned festivals and events that take place annually. The Founders Day Festival is the largest event of the year, taking place in April (check the website for exact dates and times!) in the historic downtown district. See the Grand Parade, enjoy live music and entertainment, the Mighty Thomas Carnival, food, beer, street dances, cook-off competitions and over 150 arts and crafts booths and vendors. What's not to like about this festive celebration of Dripping Springs's heritage and pioneer spirit?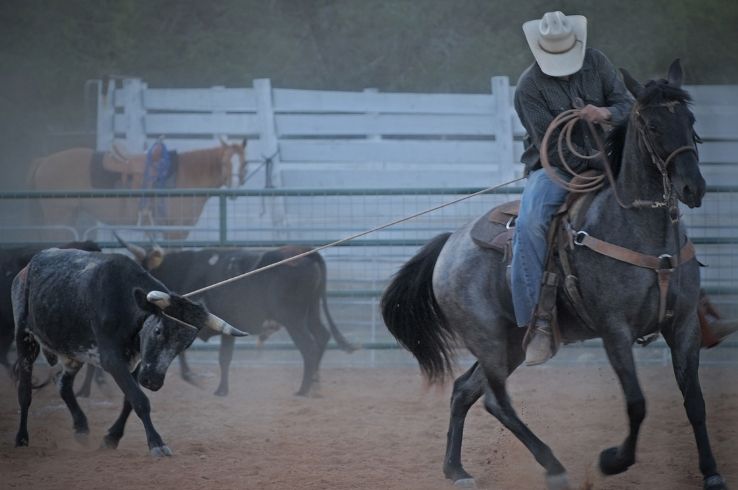 Plan your visit in May to attend the Dripping Springs Fair & Rodeo, showcasing the best rodeo skills, live music, food, drinks and plenty of entertainment. Enjoy arts and crafts vendors, kids' activities, and more while witnessing the best in bareback bronc riding, saddle bronc, bull riding, barrel racing, roping, rodeo clowns, a cowboy breakfast, and of course, mutton busting! Held at Dripping Springs Ranch Park, you're sure to have a boot-scootin' good time. For detailed information, please visit the website.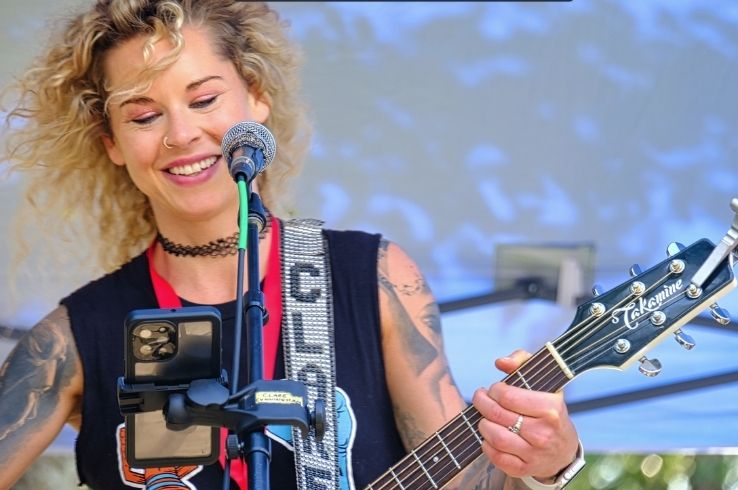 Songwriters, get ready! Get to know over forty extremely gifted songwriters performing more than 35 showcases a day, as they present their finely crafted songs and the stories behind them at the Dripping Springs Songwriters Festival. Seven intimate stages within walking distance of each other in downtown Dripping Springs are open free to the public and will keep music lovers engaged constantly. The event takes place in October and participants play continuously on Friday and Saturday, while Sunday wraps things up with a Gospel Brunch Showcase and a popular Festival Wrap-Party on Mercer Street.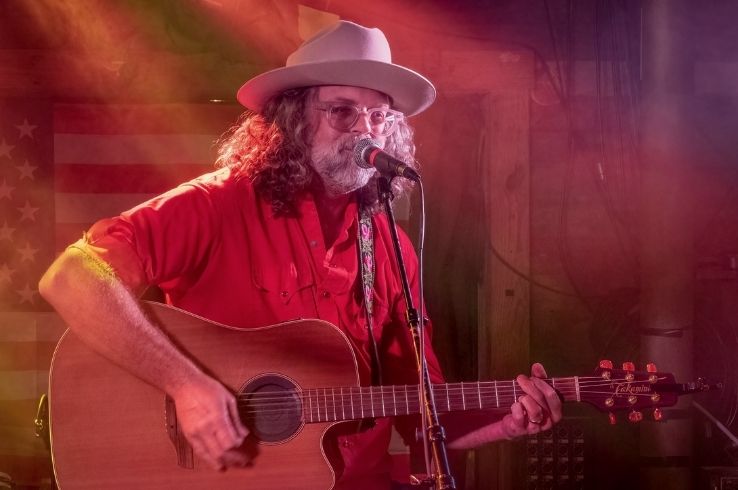 Road trip to Dripping Springs in December to kick off your Christmas season right when you attend Christmas on Mercer Street, taking over the dashingly decorated downtown district. Do some shopping and find unique, one-of-a-kind gifts at the arts and crafts and vendor booths while enjoying holiday music, photos with Santa, and various kids' activities. This festivity is sure to rid any 'Scrooged' spirits and leave you with a joyful, delighted feeling as you witness the annual tree lighting at dusk on Friday.
---

Say 'I Do!' in Hill Country Paradise
Dripping Springs, the "Wedding Capital of Texas®", wrote the book on the perfectly picturesque wedding celebration. Discover over 35 gorgeous wedding venues unlike any you've seen before, all within a 15-mile radius of downtown and ideal for every bride and groom. Dripping Springs has delicious restaurants, wineries, breweries, and distilleries and lodging and accommodations of all sorts that are top-notch, not to mention the breathtaking views. Your photographs will reflect the beauty of your special day.
Need some assistance with the planning? You'll find it in this blissful town, complete with every wedding expert you could possibly need, from honeymoon planners, bartenders and beverages to linens, florals and catering. Grab their handy checklist and get started planning your big day.
Plan a trip to tour the venues and talk with the experts, or plan on attending the Wedding Capital of Texas® Showcase held in January and July! You'll discover a new twist on the traditional bridal extravaganza, as you get the chance to sit and chat with local wedding expert vendors about your upcoming event. You can also tour the wedding venues with no appointments necessary. Saying "I Do!" in Dripping Springs makes all your wedding daydreams come true.
---

Discover an Outdoor Oasis
Dripping Springs isn't called the "Gateway to the Hill Country" for nothing. For such a small town, this outdoor enthusiast's playground has a big reputation, with good reason. Enjoy birding stations, playgrounds, and scenic parks packed with activities and adventures that guarantee visitors a nice breath of fresh air and a new perspective on natural beauty.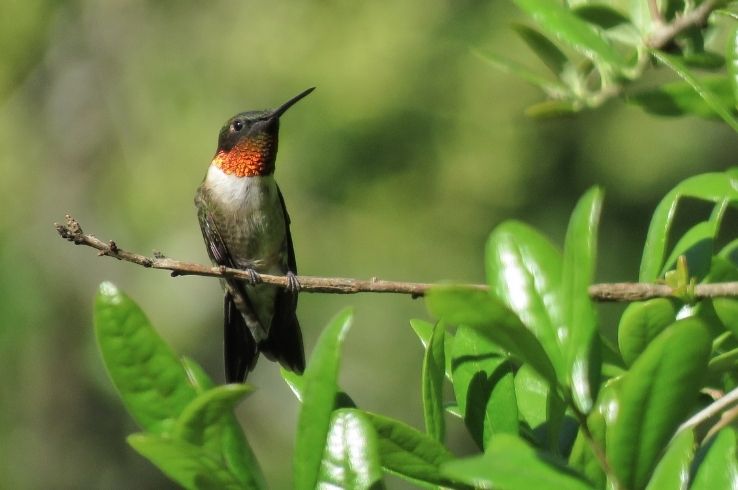 Take some quiet time and relax while participating in Birding, a hobby that is growing more popular by the day in top birding destinations. Bring your patience and expect to see some fantastic, feathered friends that you will only find in the Texas Hill Country. Dripping Springs is designated as a Texas "Bird City" and is right in the path of bird migration during spring and fall.
Discover the best hiking trails in Texas with towering limestone bluffs, canyons, and cypress along meandering trails that take you through the most beautiful juniper and madrone groves you've ever laid eyes on. Unsure about a hike? There's no need because everyone can find a trail that is just right as Dripping Springs has them designated as easy, moderate, and even arduous, thigh-high busting treks, all through gorgeous scenery.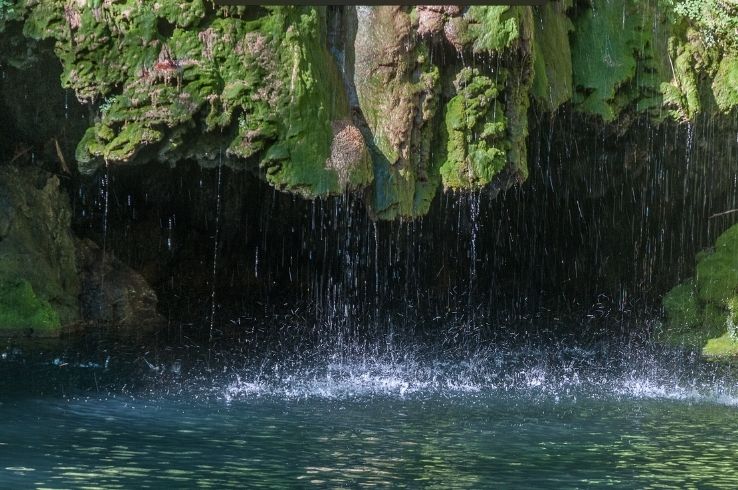 Spending some time at Hamilton Pool Preserve is a must while you're visiting, as this historic swimming hole spills out over limestone outcroppings to create a fifty-foot waterfall that plunges into the head of a steep canyon. The Golden-cheeked Warbler has made its home here, along with other Hill Country wildlife and natural species you may spot. The canyon and grotto are a result of many years of erosion. Swimming is not allowed currently, and you must make a reservation before you go.
Aside from swimming, lace up those hiking boots and blaze the trails (some are steep, so be careful!). Bring a picnic lunch and enjoy each other's company while filling your bellies at the designated areas or take a guided tour to learn all there is to know about this hidden gem. It's the perfect place to explore nature any time of year.
Explore Pedernales Fall State Park, Reimer's Ranch Park, Dripping Springs Sculpture Garden, and more outdoor spaces during your stay. You will discover they provide the perfect escape from the busy lives we lead and plenty of reasons to relax. When it's time to return home, there's no need to say goodbye to this charming and picturesque Hill Country haven; instead, it's "Until next time".
---
---