---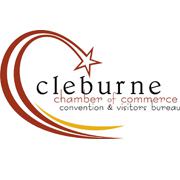 6 Ways to Experience a Texas History Buff Trip in Cleburne, TX
By Maggie Heyn Richardson
Cowboys moving longhorns on the Chisolm Trail, the largest collection of Gone with the Wind memorabilia in the world, pristine Native American artifacts, and much more. Yes, indeed, folks, Cleburne, Texas is a fabulous spot for fans of history. Balance its well-known shopping and dining with local museums that honor the mystery, romance, and challenges of times past. Come to Cleburne for a Texas history lesson of the best kind!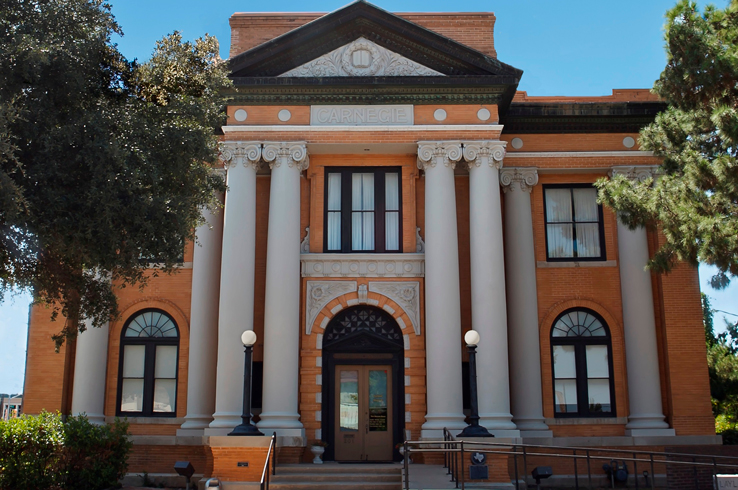 Experience Three Eras of History at Cleburne's Layland Museum
Cleburne's Layland Museum is loaded with compelling exhibits tracing the history and customs of both Cleburne settlers and regional indigenous groups.
Set in the former Carnegie Library downtown, this elegant Greek Revival architectural style building is filled with hundreds of meticulously curated artifacts are situated in three galleries, The First Peoples Gallery, which traces 300 years of Native American life; The Settler's Gallery spanning 1840-1900, and The 20th Century Gallery, which follows Cleburne's leap from quiet farm community to bustling city thanks to the railroad.
Take your time visiting displays featuring original furniture, period dress, firearms, cooking and cleaning utensils, hunting implements, fabrics, musical instruments, and much more. Visitors leave with a vivid picture of Cleburne's past and progress.
---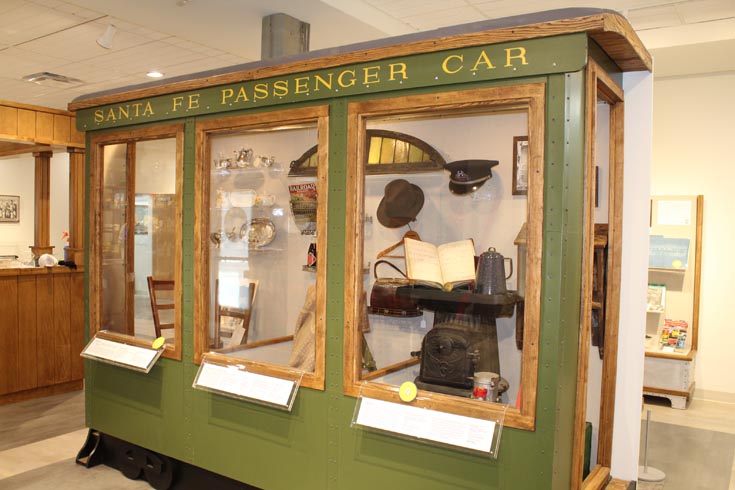 All Aboard for the Cleburne Railroad Museum!
This is for you, train fans! The Cleburne Railroad Museum captures the allure of the American railroad and its nearly century old impact on Cleburne. In 1897, the town became home to the Santa Fe Railroad's biggest repair and service shop west of the Mississippi River, beating out Dallas and Fort Worth for the honor and aid of Cleburne to grow from log cabin town to center of commerce.
More than 2,000 artifacts create a magical experience for train afficionados, both young and young at heart. Watch mesmerizing model trains as they "chuga-chug-chug" around the track past realistic miniature towns. See fascinating exhibits that document Cleburne's compelling railroad history.
---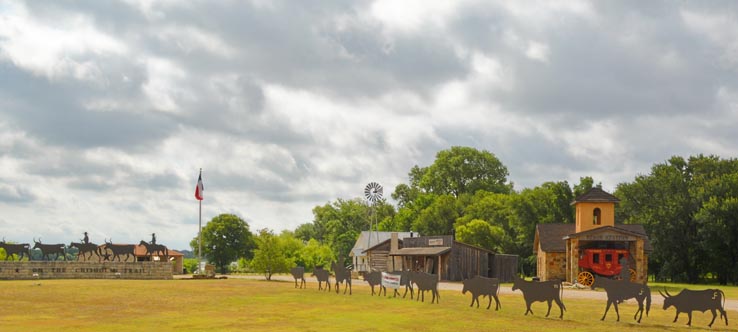 Walk in the Footsteps of Cowboys at the Chisholm Trail Outdoor Museum
Capture the magic of a forgotten era at the Chisholm Trail Outdoor Museum where you can almost hear the ghosts of cowboys say, "head 'em up and move 'em out."
The museum grounds were once part of the Chisholm Trail, the route used to move Texas longhorn cattle from the Lone Star to Kansas railroads after the Civil War. Peruse exhibits dedicated to the Trail's history, see indoor and outdoor displays that include the oldest log courthouse in Texas, a Texas Rangers museum, a restored stagecoach used in two of John Wayne's movies, a working blacksmith's shop, an original jail, a one room schoolhouse, and a mule barn!
The Chisolm Trail Outdoor Museum is also known for its life-size silhouette sculpture of a cattle drive. Don't miss the complex's Black Bear Native American Museum, where exhibits illuminate 13,000 years of Native American history and culture, not just here in Johnson County, Texas, but all around the nation.
---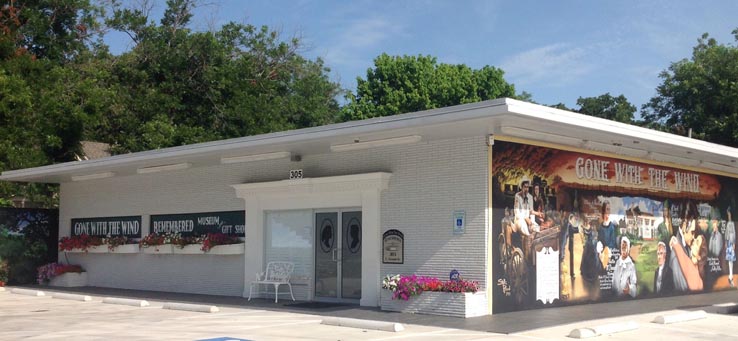 Witness Hollywood Grandeur at the Gone with the Wind Museum
For die-hard devotees of Gone with the Wind, Cleburne's Gone with the Wind Remembered Museum and Gift Shop houses the most extensive and comprehensive collection of Gone with the Wind memorabilia with exclusive and rare pieces, not found anywhere else.
Cross the threshold and note the style of the front door. It will instantly remind you of Scarlett O'Hara's ancestral home, Tara. Take your time perusing rare items that comprise the vast collection, including the mourning bonnet Vivien Leigh wore in her portrayal of Scarlett O'Hara after the death of her first husband. That's not the only costume piece you'll see either. View authentic costume garments worn by the characters of Melanie, Bonnie Blue Butler, and Emmy Slattery.
In addition to its classic garb, you'll be delighted by several finely crafted and professionally commissioned dresses mimicking those worn in key scenes. See genuine call sheets from the set, actual props used, and a special display honoring actresses Butterfly McQueen and Hattie McDaniel, who was the first African American woman to win an Oscar.
---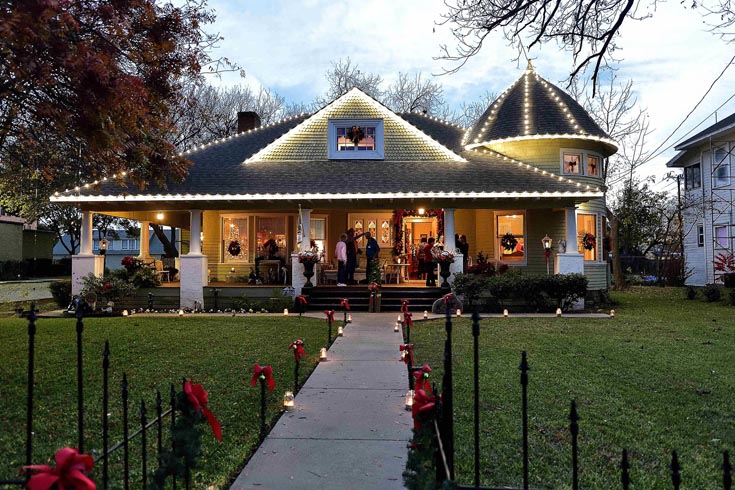 Take a Driving Tour of Cleburne's Many Historic Properties
Get behind the wheel and take a leisurely driving tour past some of Cleburne's most beautifully preserved historic homes on the Save Old Cleburne Historic Homes Driving Tour. The Historic Homes of Cleburne downloadable tour includes photos, descriptions, and a map detailing 91 historic homes and properties representing many different architectural styles.
See fine examples of Greek Revival, Arts and Crafts, bungalow, Queen Anne, Victorian, and many others. You'll marvel at the detailed craftsmanship as you trace the architectural history of Cleburne in this easy-to-follow driving tour.
Don't forget to stop for lunch at one of Cleburne's many local restaurants.
---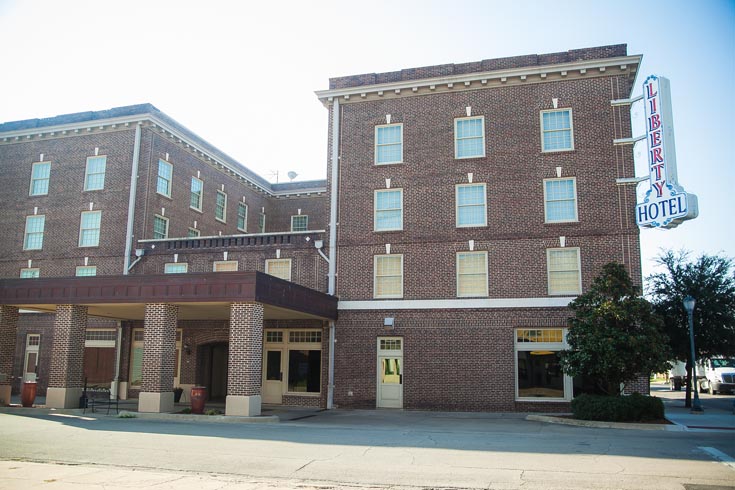 Stay the Night in a Comfortable Cleburne Hotel
Cleburne's numerous accommodations include restful options for every taste and budget. Situated in the downtown historic district, the Liberty Hotel has welcomed guests since 1924.
Modern amenities in its 50 well-appointed guest rooms envelope today's visitors in comfort and character. Enjoy the outdoor pool, fitness center, and free complimentary breakfast. Other great options for overnight stays include the Hampton Inn & Suites, conveniently located in close proximity to many eateries and to the Chisholm Trail Outdoor Museum, and the pet-friendly Holiday Inn Express & Suites, also centrally located.
Warm and welcoming with plenty of shops, restaurants, and places to stay, Cleburne is a terrific place to soak up local history and get to know another side of the great state of Texas. Make plans to visit Cleburne today.
---
About the Author: Maggie is a lover of Texas and an award-winning features writer covering the Gulf South. She's also the author of Hungry for Louisiana, An Omnivore's Journey.
---
---