---

3 Days of Outdoor Fun & Relaxation in Portland, TX
By Alexandra Dedovitch
Take a weekend trip to Portland, TX, and you're in for a true Texas treat! Perfectly positioned along the banks of the majestic Gulf Coast, this comfortable and quaint town makes for an unforgettable Gulf Coast getaway. From its breathtaking outdoor scenery to its homegrown local attractions, Portland is the top spot to vacay for anyone wanting a healthy dose of R&R. To make your experience an even easier feat, we've compiled a 3-day itinerary to get you started.
---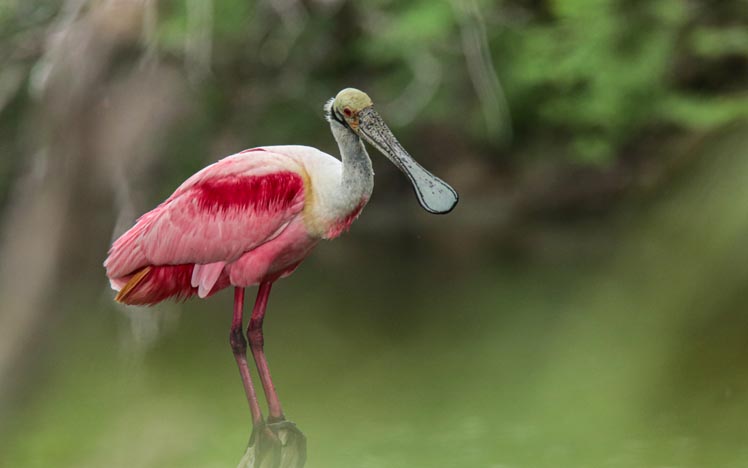 Day 1: Hike, Bike, & Wildlife Along the Majestic Texas Gulf Coast
Located on the shores of Nueces Bay and Corpus Christi Bay, make your way to Sunset Lake Park and immerse yourself in its idyllic natural landscape. This ecologically rich wetland, coastal marsh, and saltwater lake create a relaxing dewy oasis perfect for a cozy outdoor adventure. Kayak, canoe, swim, or fish for red drums, spotted seatrouts, black drums, and Atlantic croakers. Take advantage of the Sunset Lake Park hike and bike trail, in addition to the nature interpretation boardwalks for birdwatching hundreds of different species.
Whether it's breakfast or lunchtime, grab a bite from Portland's own hometown bakery to enjoy a taste of its local flavor. The Bakery at La Cueva offers sweet and savory dishes including dripping biscuit breakfasts, gourmet cupcakes, lunch box specials, and Texas size cinnamon rolls.
Cool off and get in a couple of laps or lounge out at the Portland Aquatic Center. A great family-friendly attraction for the kids, too. Featuring two outdoor pools with plenty of shade and places to relax, you can spend the whole day or set aside only a couple of hours of your adventure here. The heated competition pool offers diving boards and floating play structures, whereas the recreation pool offers a boat slide, dual slide, bubblers, and palm tree shaders for all guests to enjoy.
Before the night is over, go to bed happy and full of some of the best Texas Gulf Coast cuisine this side of the marshland. Pep's Mexican Steakhouse offers mouthwatering bites, including Birria Tacos, tortillas stuffed with certified angus beef slow cooked in homemade birria consommé, and Tomahawk steaks, unbelievably tender and highly marbled cuts of ribeye beef.
---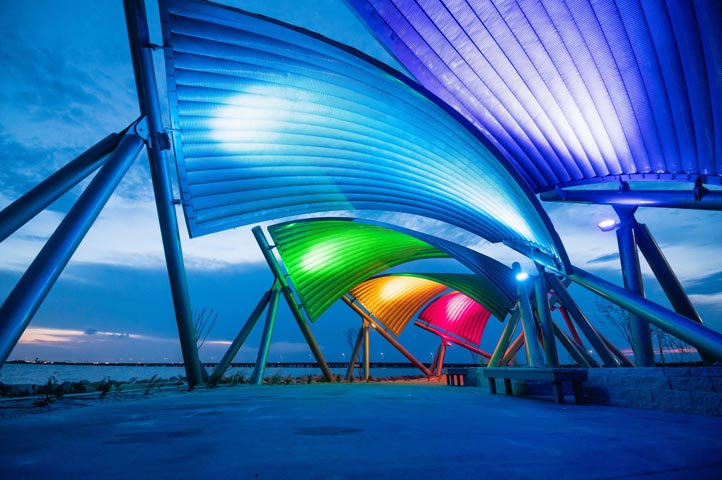 Day 2: Perfectly Pristine Pier Fishing & Chic Boutique Shopping
One of the most cherished outdoor attractions in Portland, Indian Point Park and Pier is an angler's paradise and a nature lovers dream. This special Texas Gulf Coast fishing destination harbors a variety of fish including black drums, speckled trout, flounder, and redfish. You can even go wade fishing too. Its free fishing pier with added green fishing lights, fish cleaning stations, outdoor grilles and picnic tables make it easy to fry up your fresh catch or cook a hot dog while overlooking the water.
If you'd like to try a new hobby or you're already a veteran birder, Indian Point Park in Portland is located in the Corpus Christi Bay Loop of the Great Texas Coastal Birding Trail. Don't hesitate to bring a pair of binoculars to see an impressive assortment of both native and migratory birds during your visit.
For mealtime, stop into Hardknocks Sports Grill for belly-filling, hearty American fare, and afterwards make your way to Cha3 Tea for a sweet sip of yummy bubble tea and a Japanese Taiyaki Nutella-filled pastry. If these don't satisfy your appetite, there are a plethora of other dining options located in this restaurant hub area of Portland.
Spend the rest of the afternoon shopping at charming Portland specialty stores and boutiques sprawled throughout town. Be sure to check out family-owned Raining Rustic Boutique, City Chix Boutique, Attic Antiques & Gifts for vintage finds, and BoHo Ranch Co.
Dinner awaits at Texas A1 Steaks and Seafood for a melt-in-your-mouth filet mignon, marinated quail grilled over their mesquite wood flame, or a flounder fillet breaded in pecan flour and topped with shrimp bathed in wine butter sauce.
---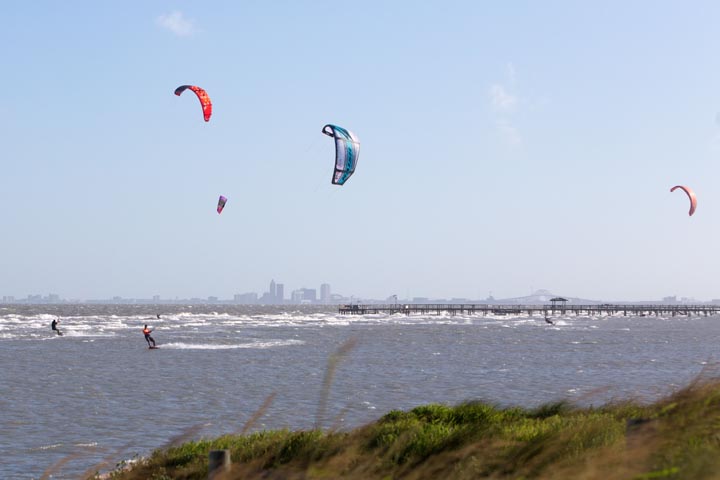 Day 3: World-class Kiteboarding, Birdwatching & Sports Game Play
Get ready for the ride of your life! You don't have to be a seasoned kiteboarder or windsurfer to appreciate the astounding athleticism of these extreme sports performed in Violet Andrews Park.
Adventurers surf the waves on a board using a sail or a kite moving them across the surface of the water. Considered to be one of the prime kiteboarding, windsurfing and sailboarding destinations in Texas, you might be able to catch a glimpse of the action, or you can even try it out for yourself on your visit. First-timers can take lessons and rent gear on location in Portland as well.
If this isn't the time to get your feet wet, Violet Andrews Park also offers 10-acres of birdwatching, trails, and picnic areas with shade.
For a taste of the Pacific at lunchtime, have a meal at Japanese restaurant Oyshi Sushi offering traditional rolls, specialty rolls, poke bowls, bento boxes and even uniquely crafted cocktails. If you're in the mood for something different, Roasted Clove Food Co. offers gourmet Italian nosh including canapes, bruschetta, and Eastern influenced food like pork with shoyu pot stickers and lomi lomi salmon on wontons.
Lay beachside on the sandy dunes at Bayside Park for a quiet late afternoon watching the Texas coast sunset reflect off the rolling tides of beautiful Corpus Christi Bay. If you bring the kids along with you, they will have a blast romping around the family-friendly playground located within the park.
Time for your second wind? Catch a game at the Portland Sports Complex or even play your way at Portland Municipal Park. End the evening with a festive meal at La Iguana Mexican Restaurant serving up traditional Mexican and Tex-Mex dishes including fajitas, parrilladas, molcajete, and an array of flavorful margaritas.
---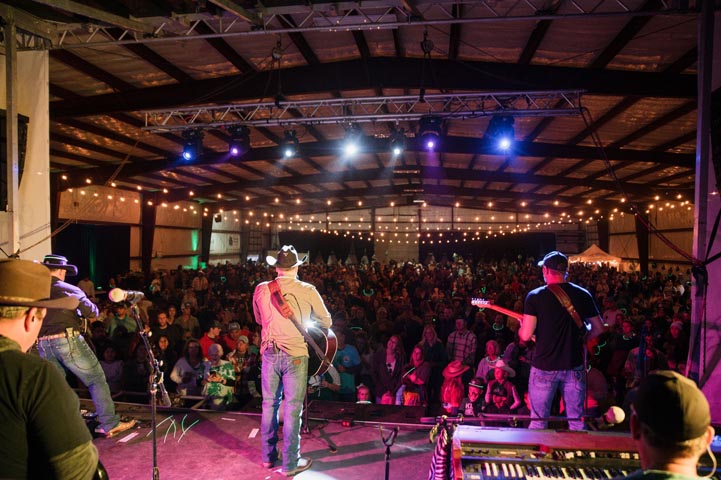 If you decide to take the leap to this delightful Texas Gulf Coast town, be sure to keep an eye out for their monthly, ongoing event series, Families on Fifth for festivals, live music performances, entertainment, and exclusive activities.
Relax and revive on a fun weekend getaway in Portland, Texas. A coastal retreat for all anglers, birdwatchers, sailboarders, and nature enthusiasts, each day will be a treasured experience.
About the Author: Alexandra is the Head Writer and Digital Content Creator for Tour Texas. She is an avid traveler, lover of the arts, and enthusiast of all things Texas!
---
---