---
12 Experiences You Can Have Only in Waco, the Heart of Texas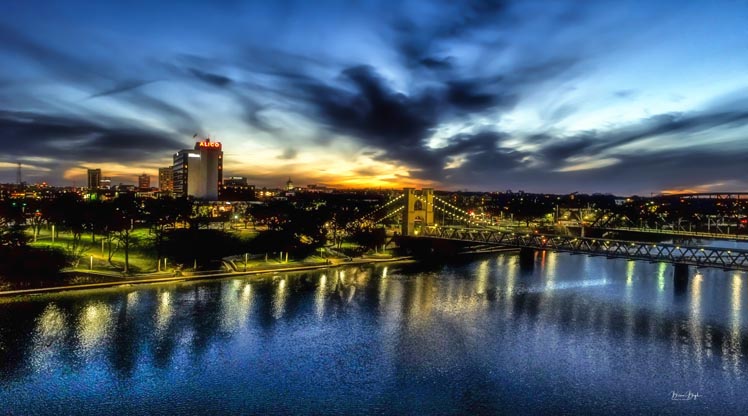 Downtown Waco and Bridges
By James Waterson
What's the first thing that comes to mind when you think of Waco? If your mental checklist includes Baylor University or a certain home renovating TV show couple with a brand-new cable TV channel of their own, that would be understandable. But then you'd be missing the larger picture of what makes Waco a first-rate destination. A thriving arts scene, a one-of-a-kind shopping experience, a staggering array of dining options, a wealth of ways to enjoy the outdoors, and attractions like those a big city would be proud of can be found in Waco. Surrounded by all the natural beauty of central Texas and home to two picturesque rivers, Waco is a treat for all senses.
So, what are you waiting for? Read on to discover a few of the remarkable experiences that await in Waco. Tour Texas Tip: Consider taking the Classic Waco Tour, given by Waco-Tours, when you first get to Waco. Spanning 2.5 hours, the tour takes you to Waco's top attractions (such as Baylor University, Cameron Park, and through historic neighborhoods) and is a great way to get acquainted with the city.
---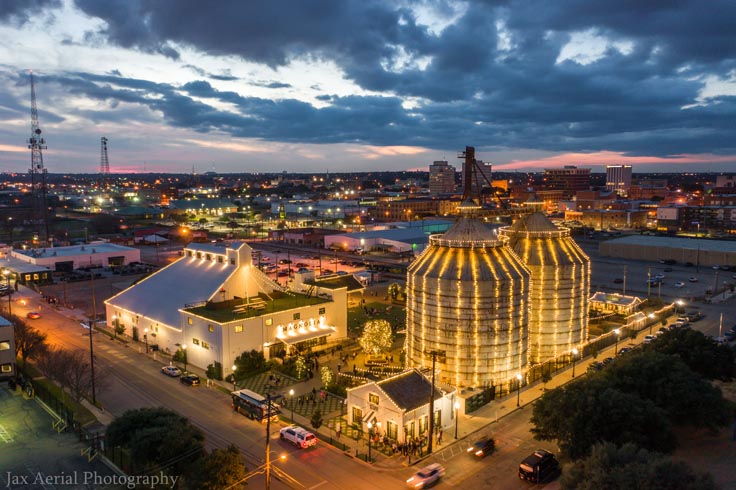 Magnolia Market at Night
Visit Magnolia Market
Unless you've been living under a rock the last few years, you've probably heard of famed home remodelers and stars of HGTV's Fixer Upper Chip and Joanna Gaines. If you're a fan of the show, a stop by Magnolia Market should be an essential part of your trip to Waco. Nestled at the base of two historic silos and now covering two acres, Magnolia Market is a veritable home décor wonderland. Come here and you'll find fetching accent pieces and wall decorations, rustic kitchenware, candles, and plenty of inspiration for the inside and outside of your abode.
While the collection is extensive, you're not done yet. Check out the gardening supplies, flower-growing kits for youngsters, and unique pots at Magnolia Seed + Supply. Hang out under the wooden teepee before getting something tasty from the array of onsite food trucks and enjoying a picnic on the expansive lawn. Follow that up with a crave-worthy confection from Silos Baking Co. or a kick of caffeine at the nearby Magnolia Press Coffee Co., which has both a traditional café and a walk-up window if you're in a hurry. Don't miss a stop by The Old Church, a repurposed 1894 church that's one of the oldest buildings in Waco. Six new cottage shops include men's provisions, baby items, women's clothing, and jewelry.
Whether you've been here before or you're a first timer, the constantly evolving Magnolia Market means that no two visits are ever the same.
Tour Texas Travel Tip: Visit Magnolia Market early in the week to avoid the crowds and for the best photo opportunities. Check out the Magnolia Trail for a self-guided tour of the hotspots mentioned on the show.
---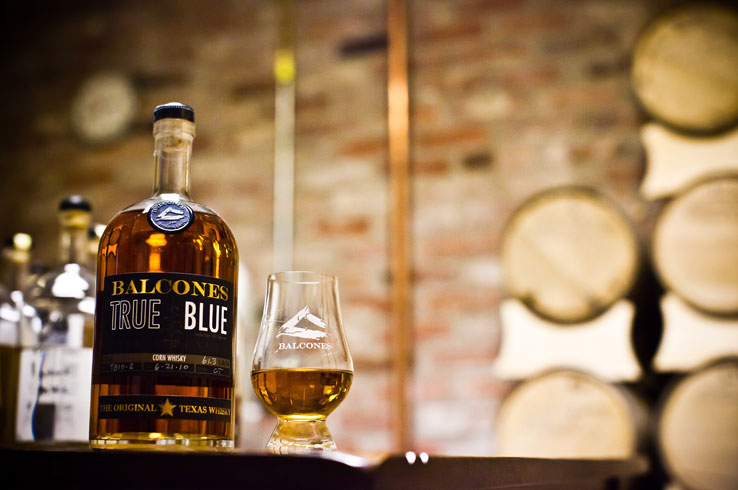 Balcones Distilling
Enjoy a Taste of Texas
Whether you're a craft beer drinker, wine lover, or fan of the hard stuff, you'll find something local to tickle your taste buds in Waco. If you prefer beer, the taproom at Bare Arms Brewing is the place to be. Fill your pint glass with one of Bare Arms' year-round brews like the light-bodied American-style lager Lux or the dark and brooding Java Joule coffee stout or try one of the seasonal offerings. Waco Ale Company's grapefruit- and tangerine- 7th Day IPA or its Amber Avenue ale with notes of caramel and vanilla make an afternoon well worth your while as well.
Born in Waco, Brotherwell Brewing offers locally made craft beers in their taproom and beer garden and hosts frequent fun events. Families are welcome. New to Waco is Pivovar, a Czech-style brewery with beer garden, restaurant, and hotel located next door to Magnolia Market. Their beers include a light pilsner lager, Vienna lager, dark lager, and more.
For wines red and white, settle into the tasting room at Valley Mills Vineyards. Not one to leave a style of beverage unrepresented, Waco is also home to Balcones Distilling, makers of award-winning bourbons, rums, and whiskeys (as well as an enticing array of its own craft beers). You'll need to reserve your spot on a tour in advance to visit the distillery. Not only will you get a behind-the-scenes look at the distillery and the distilling process, you'll sample several spirits and leave with a souvenir tasting glass.
Tour Texas Travel Tip: Try the Brew Bus Tour, a safe and easy way to explore Waco's best breweries, pubs, wineries, and cocktail lounges.
---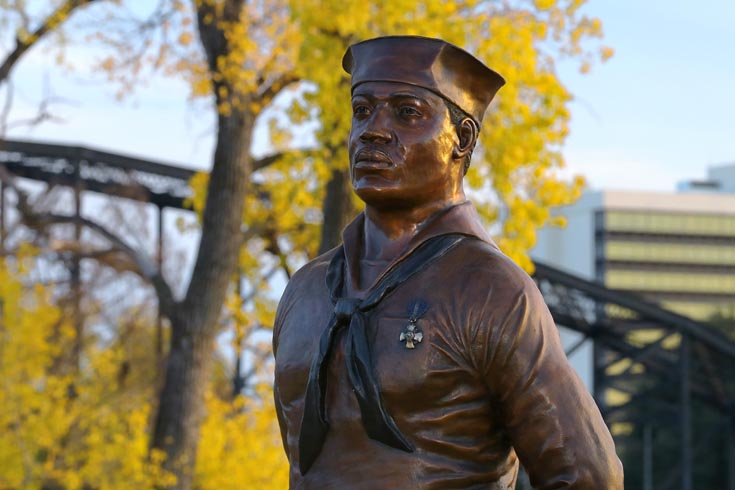 Doris Miller Memorial
Meet True Texas Icons
Celebrating Waco's rich history and diverse culture, visit the new Doris Miller Memorial, the first African American hero of WWII. He was awarded the Navy cross during his bravery and service at Pearl Harbor. The stunning sculpture along with a life-sized statue of Doris Miller is a peaceful place of deep reflection and contemplative solitude revealing the dedication of Waco to its local heritage.
Sugary sweet and delightfully carbonated, Dr. Pepper is not only a Waco original but a symbol of everything Texan. See where the magic has happened for more than 100 years at the Dr. Pepper Museum located within a historic 1906 bottling building in downtown Waco. Explore the three-story, more than 30-year-old museum and you'll learn about Dr. Pepper's inventor, Dr. Charles Alderton, listen to radio broadcasts and commercials from the 1930's, and get an up-close look at a 1924 pickup truck. The third floor is dedicated to W.W. Foots Clements, the former executive who helped turn Dr Pepper into a global soft drink.
You'll probably be feeling parched by the end of your tour. Quench your thirst with a tall cool glass of Dr Pepper at Frosty's Soda Shop in the East Wing Building. After all, there's nothing like an ice-cold Dr Pepper on a sweltering day in Texas – and it's free with a paid admission.
---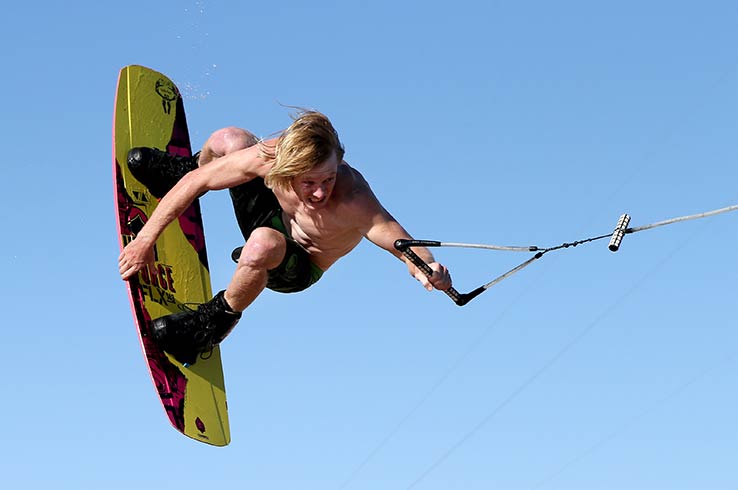 BSR Cable Park
Hang Ten in Waco
Yes, you read that right. Waco might be the last place that comes to mind when you think of surfing. That's where Waco Surf comes in. Book a stay here and you'll feel like you're just steps away from the beach, because you are. A sandy shore leads you into waters churned by a surf machine that can produce waves comparable to those you might find on Oahu's North Shore, one of the world's premier surfing beaches. In fact, the waves here are so good the USA Surfing team trained here for the Tokyo Olympics. If you're just here to surf, you can reserve beginner, intermediate, and advanced wave sessions online. You can also get a beach pass if you're only looking to dip your toes in the water and soak up the sun.
Not enough for you? Relax as you float along the "World's Longest Lazy River," and soar down the Royal Flush slide. If you're into wakeboarding, nothing beats a day at Waco Surf. Set on a dedicated lake with ramps throughout, the park is a safe and easy way to work on your technique or try wakeboarding for the first time.

Whether you're catching waves or some serious airtime, you'll have an unforgettable day at Waco Surf.
---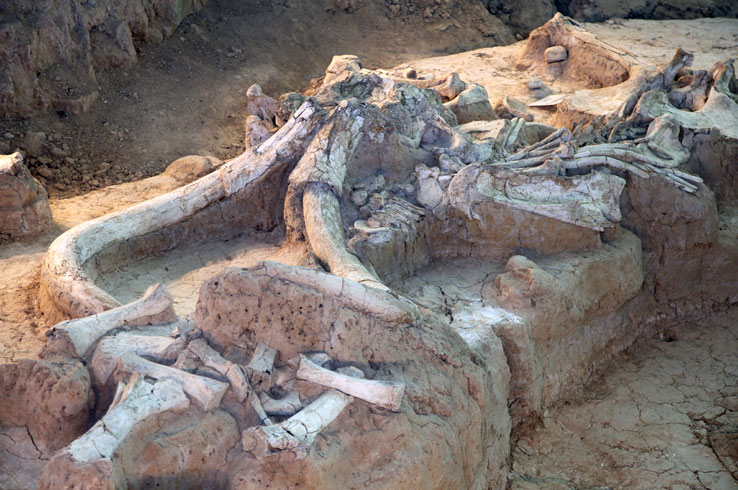 Waco Mammoth National Monument
Marvel at Massive Mammoths
Tens of thousands of years ago, herds of enormous mammoths and predators like tigers roamed the verdant hills of what we now know as Waco. Although these animals went extinct long ago, they can still be seen at the Waco Mammoth National Monument. Take the guided tour and walk the elevated pathway above a dig site to see the remains of six Columbian mammoths, a relative of the Asian elephant known to grow up to 14 feet tall. Along the way, you'll learn a thing or two about these majestic creatures, the history of the site, and the other animals found in the area.
---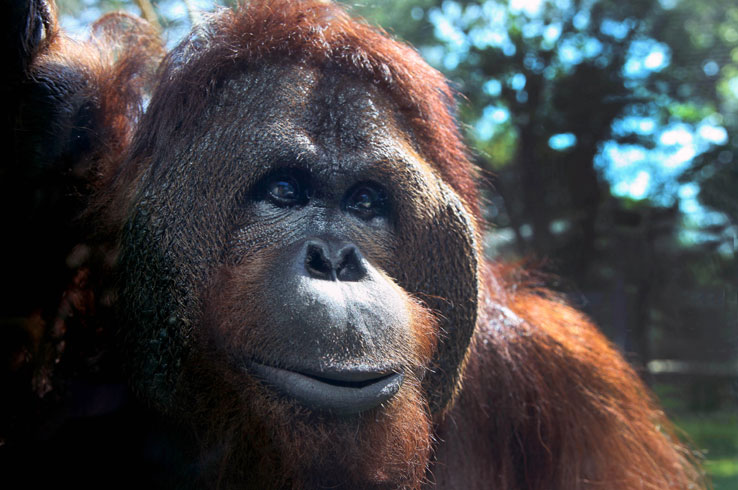 Cameron Park Zoo
Say "Howdy" to Exotic Critters
Get an up-close look at leaping lemurs, graceful giraffes, majestic bald eagles, and creatures exotic and native at Waco's Cameron Park Zoo. Situated on 52 acres of wooded terrain minutes away from downtown Waco, the zoo showcases hundreds of animals from around the world. Your journey starts at Gibbon Island and takes you past a range of other habitats home to such animals as orangutans, capybara, cougars, jaguars, elephants, lions, tigers, rhinoceros, and Komodo dragons.
The zoo isn't the only place to see wild animals in Waco. Visit the Bear Habitat on the campus of Baylor University to see its esteemed resident, North American black bear named Lady. The habitat is now the only university enclosure to hold the prized Association of Zoos & Aquariums accreditation, which is only given to facilities that maintain high standards for animal welfare, care, living environments, health, and nutrition.
---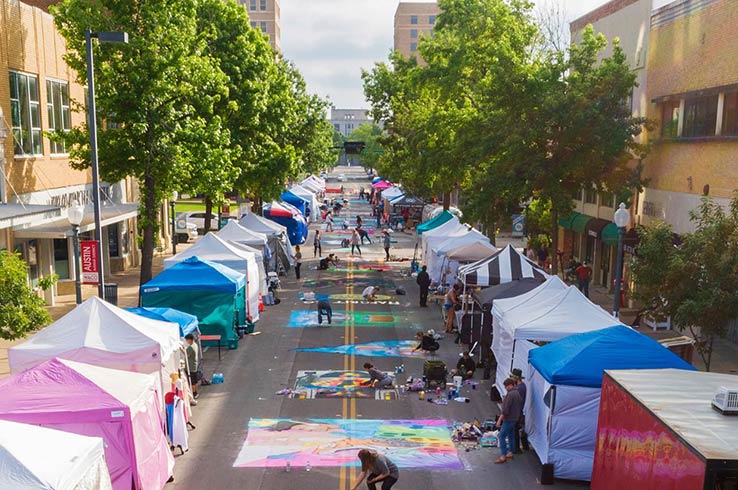 Chalk + Walk Festival
Explore the Waco Downtown Cultural District
Browse art galleries, admire massive colorful murals, shop at boutique clothing and home furnishings stores, and savor a taste of locally sourced cuisine at a one-of-a-kind restaurant.
These and many more experiences await in the Waco Downtown Cultural District, a hip and happening hotspot that spans both sides of the Brazos River. Stroll along quaint two-lane streets and avenues as you take in the beautifully restored 19th-century architecture or explore the area on the bike trails and lanes.
Admire all the magnificent works at Cultivate 7Twelve, an art gallery and event space that's home to Creative Waco. The gallery's monthly exhibitions highlight the talents of Waco's artists. See something you like? All the art on display is on sale, so you can leave with a new conversation starter for your home.
If you're in the mood for something a little more daring, try your axe throwing aim at Waco Axe Company and Stumpy's Hatchet House. Test your gaming and problem-solving skills with a group of friends or family members at the Waco Escape Rooms.
If you're in the downtown area on any given Saturday, head over to the parking lot at the McLennan County Courthouse for the Waco Downtown Farmers Market. Browse the selection of locally grown produce and art while enjoying a thirst-quenching drink and something tasty to munch on. The downtown area also hosts many of Waco's finest annual events.
Admire the works of more than 50 sidewalk chalk muralists at the Wacotown Chalk + Walk and experience the cultural district's shops after hours during First Friday Waco. For a more traditional approach to art perusing, be sure to stop by the Art Center Waco for art exhibitions, events, and classes.
Film festivals are an essential component of the myriad of events and attractions in Waco, Texas. Film buffs will rejoice at the two Waco film festivals held annually, Waco Family & Faith Film Festival and Deep in the Heart Film Festival to see short flicks and local filmmaker's reels for an unforgettable cinematic experience.
Food, shopping, and more all await in the Waco Downtown Cultural District, an essential place to explore when you visit Waco.
---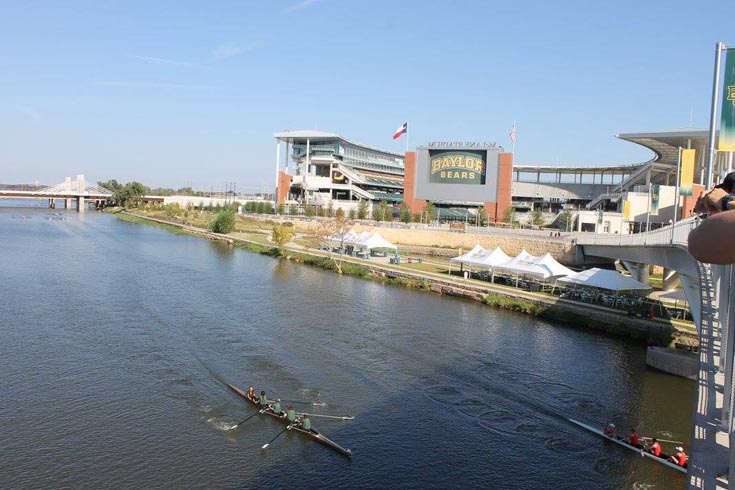 Rowing at Lake Waco
Get Outdoors
Waco's pristine rivers and breathtaking natural beauty provide much more than a scenic backdrop. In fact, you could base an entire stay in Waco on playing outdoors. Rent a kayak or a stand-up paddleboard at Pura Vida Paddle and explore the Bosque and Brazos rivers for stunning views of verdant parks and Waco's historic bridges. While you're out there, try your luck at catching a catfish, largemouth and white bass, and crappie known to live here in abundance.
Another way to see these rivers is by strolling or jogging the Waco Riverwalk, a paved route that follows the Brazos from Baylor University's Ferrell Center to Cameron Park. The sprawling Lake Waco just to the west of downtown offers a staggering array of things to do outdoors. Hike the secluded trails at Lake Waco Wetlands, the Lake Waco Dam; or go fishing, boating, and swimming at the five parks perched on Lake Waco's shoreline.
Speaking of swimming, Lake Waco isn't the only game in town. Add some thrills to your spills at Hawaiian Falls Waco Water Park. Body surf and swim in the large wave pool, get an adrenaline rush on the six-story Tempest Tower and the other rides and slides, and float along the 800-foot-long lazy river.
For athletes with arms and abs of steel, Waco is the hot spot on the national rowing scene, with a national regatta held every November on the Brazos River. Featuring 17 miles of rowing water on the Brazos and Bosque Rivers, tree line, high bluffs, consistent depth, and steep banks protect the rivers against wind. Waco is the only city in existence within the United States that is located to this amount of rowing water!
No matter how you enjoy spending time outdoors, Waco has you covered.
---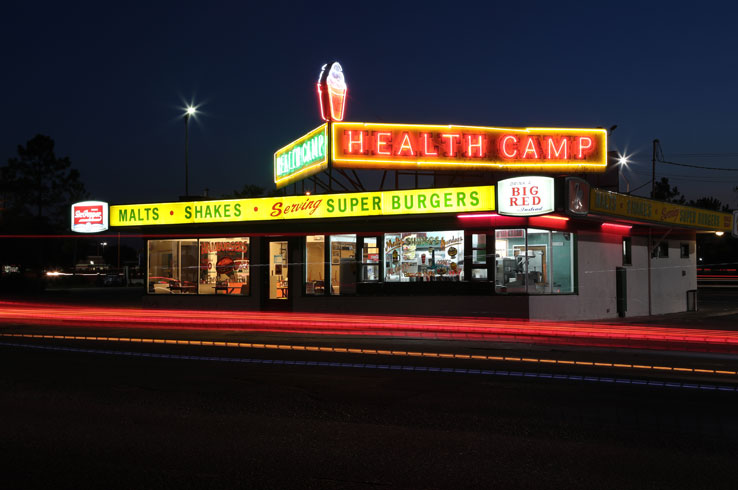 Waco's Health Camp
Savor Waco's Dynamic Dining Scene
Juicy steaks, savory brisket, succulent grass-fed burgers, and divine cupcakes. Is your mouth watering yet? With its diverse menu of locally owned restaurants, Waco is a bona fide destination for foodies. After all, two of its eateries (Café Homestead and Taqueria El Crucero) were ranked among Yelp's Top 100 Restaurants in Texas for 2021 list. Serving breakfast, lunch, and dinner entrees made with the freshest ingredients, including pasture-raised beef, award-winning cheese, and house-made condiments, Café Homestead offers comfort food with a luxurious touch. Due to a recent fire, it is currently selling its delicious bites from a food truck. Meanwhile, Taqueria El Crucero is a popular spot in town for delicious breakfast tacos, enchiladas, and pupusas.
If you're looking for burgers and sugary sweet shakes and malts, head to Health Camp, an old-fashioned diner with plenty of vintage charm that first opened its doors in 1948. Starving? Order the awesomely appetizing Gut Pak at Vitek's Barbecue, a stomach-stuffing mix of Fritos corn chips, cheese, chopped brisket, sausage, onions, jalapenos, and more, covered with barbecue sauce Speaking of barbecue, Waco has three places featured in Texas Monthly's list of top spots: Helberg BBQ, Guess Family BBQ, and Honky Tonk Kid BBQ.

Want to eat right on the river? Visit Buzzard Billy's, serving Cajun and Creole cuisine with a deck that extends over the water. If you're in the mood for something different, try some authentic Jerk Chicken at TruJamaica food truck, or down-home Southern cooking at Sascee's Southern Style Eatery . And no visit to Waco would be complete without a mention of George's Restaurant, made famous by its chicken fried steak and Big O beer, and celebrated by native son Pat Green in a song of the same name.
Enjoy your food with a hearty helping of sunshine, then walk the Waco Riverwalk and enjoy the views of the nearby Washington Avenue Bridge or the Waco Suspension Bridge.
---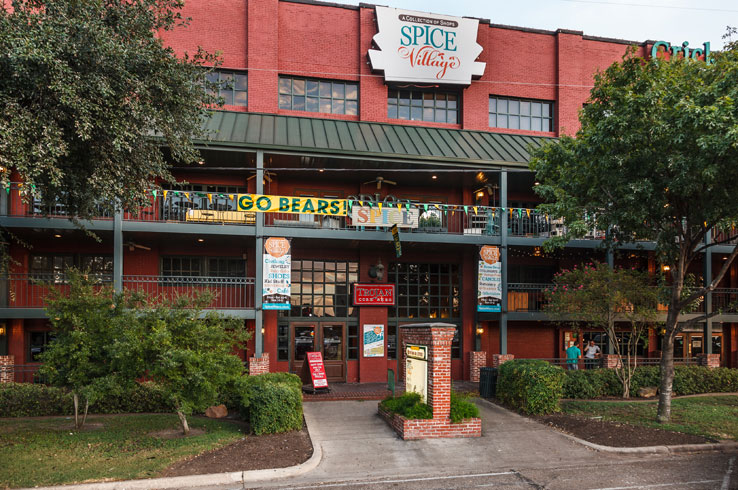 Spice Village
Shop Until You Drop
We've covered Magnolia Market; but Waco has become a real home décor and shopping mecca as entrepreneurs have sought to capitalize on the million-plus tourists coming to the area each year. You name it and you'll probably find it in Waco. Antiques, art, boutique clothing, and home décor shops abound, giving you plenty of unique things to shop for. Head to The Findery or Simply Irresistible for distinctly Texan farmhouse furnishings, soaps, candles, towels, and just about anything else you need for your home. Then do some serious shopping in Spice Village, a collection of 60 eclectic shops stocked with a spectacular array of amazing accessories, luscious luxuries, and other fantastic finds. Located within the historic 1908 Waco Hardware building in the downtown area, Spice Village is a destination unto itself. Sironia, Craft Gallery, and Junque in the Trunk all rate highly on the list of area favorites on Trip Advisor.
Although these shops have more than enough to keep you busy for a while, there are even more places to discover. Browse the array of unique, and everchanging, vendors at LaSalle Shoppes, where you'll find antiques, specialty goods, and a ton of surprises. Big-name stores reside along with a range of dining options in Richland Mall and the Central Texas Marketplace. For a full idea of just how much shopping Waco has to offer, check out this list of stores.
---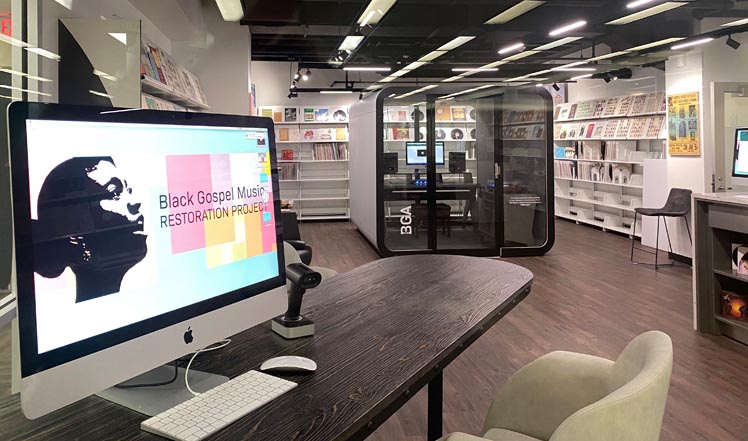 Black Gospel Listening Center
Experience Waco's Live Music Scene
Sometimes, the perfect accompaniment to a perfect night out is some live music. You're in luck if you're in Waco. Known as a Music Friendly Community, the city has one-of-a-kind venues that showcase talented local and traveling performers. Once the host of silent films and vaudeville shows, the 1914-built Waco Hippodrome Theatre is now one of the top places to catch a show in town.
Today, the Hippodrome embraces an eclectic array of musicians, from blues and jazz artists to country and tribute bands. Not far away, Backyard Waco's lively vibe and expansive patio makes it ideal for sipping a beer and listening to a show. With its lawn games, pool tables, and abundance of space, Backyard Waco is a great hangout spot even when a band isn't lighting up the stage.
Stay Classy offers fine dining, great cocktails, and live music for an upscale night out on the town.
Be sure to check out the Black Gospel Archive and Listening Center on the Baylor University Campus. Featuring an insulated sound booth to fully immerse yourself in the oral histories, black gospel albums, and preserved archives, you'll uncover both intrigue and inspiration with over 10,000 LPs for your listening pleasure.
These are just three of Waco's live music spots, but there's plenty more where that came from. Learn more about the local live music scene here.
---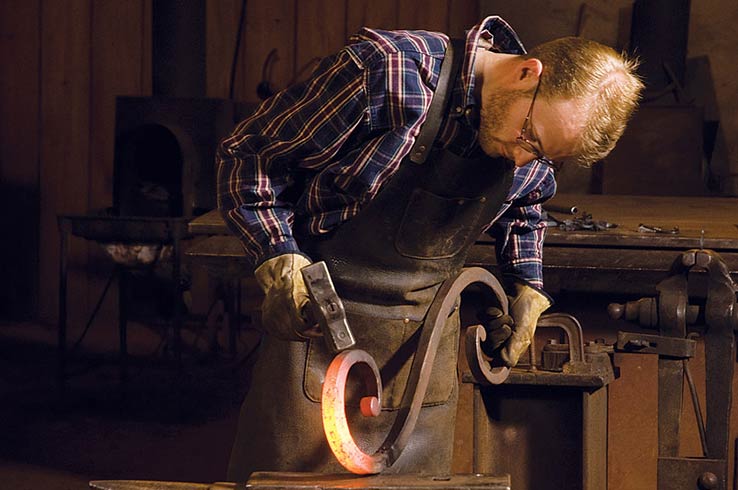 Blacksmith at the Homestead Craft Village
Discover the Homestead Craft Village
Watch artisans craft wood furniture and distinctive stoneware, see a fully functioning waterwheel-powered gristmill in action, and learn about traditional weaving, spinning, and crocheting methods. Stepping into the Homestead Craft Village is like journeying into the past.
The village is part of an agrarian, non-denominational Christian community that believes in sustainable living and quality craftmanship. Come here and you can shop for everything from organic grains, flour, and baking mixes to handmade furniture, mugs, and meat and produce. Beyond the shopping, you can observe the artisans in action, which can be an invaluable learning experience for youngsters.
Indulge in local gourmet and artisan cheeses at Brazos Valley Cheese and lick your chops after diving into mouthwatering, smoked low, and slow cooked Red Wagon BBQ.
While you're here, take the family on a hayride, get an up-close look at the livestock, explore the gardens, and let your kids participate in make-your-own activities. Make sure to make a reservation at the Café Homestead before you visit so you can get a taste of dishes made with pasture-raised beef, fresh breads, and award-winning cheeses.
Remarkably, all this just scratches the surface of how you can create your own adventure in Waco. Visit Waco's official tourism website.
---
---
---