---

3 Fall Festivals that Will Make You Want to Visit Kilgore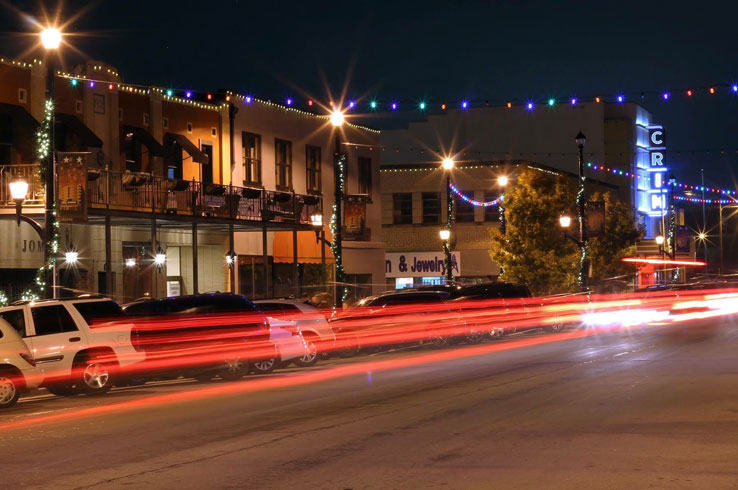 By James Waterson
Listen to the bellowing sounds of vintage pipe organs played by maestros from around the world, witness a true Texas holiday tradition, and check out indie movies screening during an international film festival. Where can you do all of these things this fall? The East Texas town of Kilgore, of course. Nestled in the heart of the piney woods just two hours east of Dallas, Kilgore is a friendly place with some of the state's coolest fall events. Read on to find out more about Kilgore's exciting upcoming events.
---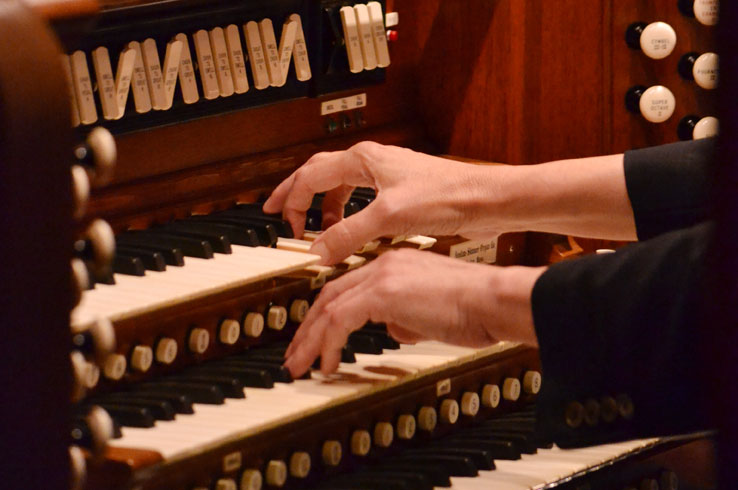 East Texas Pipe Organ Festival
From the first sunrise of January to the last hours of the year, there's no end to music festivals in Texas. Yet there's nothing quite like the East Texas Pipe Organ Festival, a five-day love letter to the ancient instrument. The concert series starts at Kilgore's own First Presbyterian Church, where Spanish organist Raul Prieto Ramirez will play the Aeolian-Skinner pipe organ with the bravado of a matador. In addition to the event's other recitals, there will be a screening of Girl Shy, a silent movie released in 1924, with First Presbyterian Church organist Harold Lloyd Clark Wilson providing the live soundtrack.
See the East Texas Pipe Organ Festival's full schedule here.
---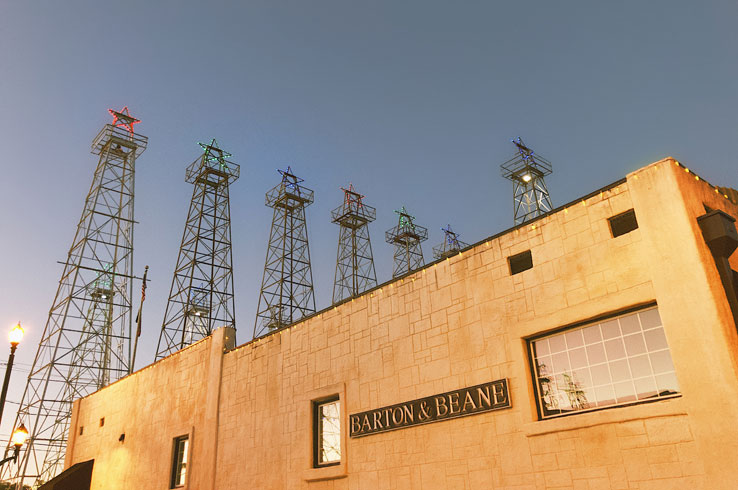 A Very Derrick Christmas
Every year, the fine folks of Kilgore kick off the holiday season with a tradition unlike anything else here in the Lone Star State. On the Thursday before Thanksgiving, the lights atop the town's famous downtown oil derricks are lit up like illuminous ornaments resting on towering Christmas trees made of metal. Along with the lighting ceremony, there are all sorts of other fun things to see and do, including arts and crafts for the kids, live music by talented local musicians, and a performance by the world-renowned Kilgore College Rangerettes.
Of course, Kilgore's derrick lighting ceremony is just the start to the town's holiday celebrations. Get an early start on your holiday shopping during Mingle & Jingle, when you can browse downtown Kilgore's stores after hours and enjoy the soiree. Don't miss the Annual Kilgore Christmas Parade, when you'll see more than 80 festive floats cruise through downtown Kilgore. If you've been good all year, you may even meet Mr. and Mrs. Claus.
---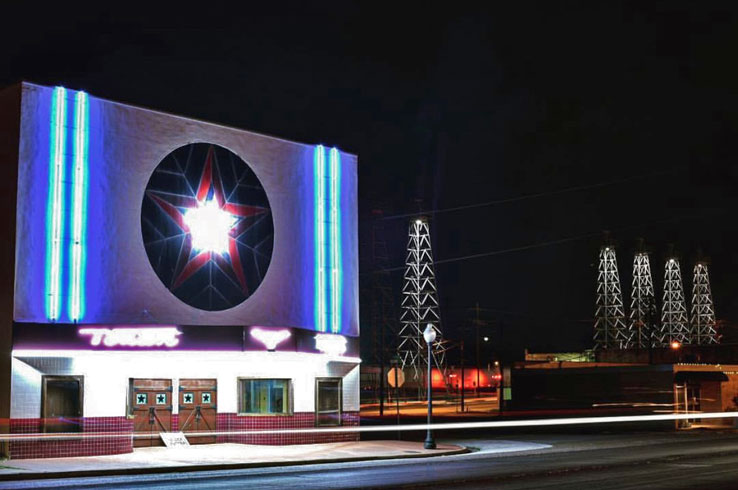 Reel East Texas Film Festival
Feast your eyes on some of the best independent documentaries, narratives, and short- and feature-length films from around the world at the Reel East Texas Film Festival. Whether you're a die-hard film fan or someone interested in the craft of storytelling, you're in for a treat. Watch more than 58 movies at Kilgore's historic and iconic Texan Theater, which was built in 1931 but hasn't screened movies in decades … until the first day of the festival, of course. Find out more about the festival's films and schedule on its website, where you can also purchase single day and all-access passes.
---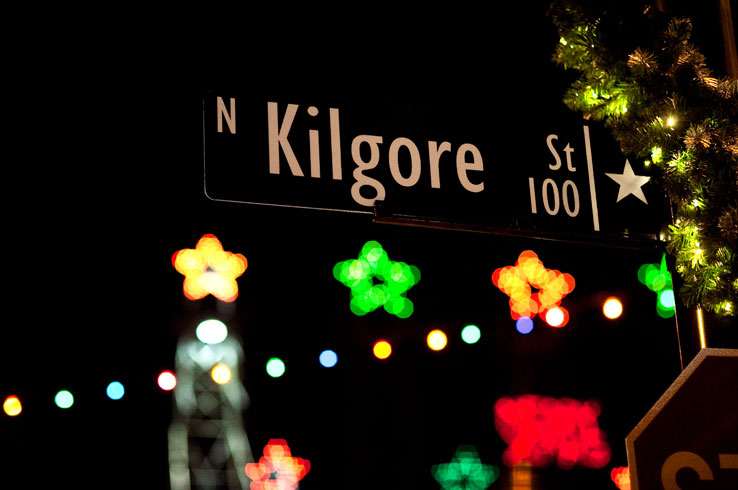 More Reasons You Should Visit Kilgore (Besides These Events)
Sink your teeth into delicious homemade biscuits and gravy, explore fascinating museums, and go for a stroll in the world's richest acre. This is just a taste of the many experiences you can have in Kilgore. Treat your taste buds to succulent barbecue at local joints like Bodacious Barbecue and Country Tavern, or savor something more upscale at Jack Ryan's Steak & Chophouse.
Discover the history of Kilgore's iconic Rangerettes at the Rangerette Showcase and Museum and check out the vintage broadcasting equipment and memorabilia at the Texas Museum of Broadcasting & Communications. To enjoy some time in the great outdoors, cruise out to either Tyler State Park or Martin Creek Lake State Park, both of which are within a 40-minute drive.
Whether you're looking to take in some first-rate events this fall or a small-town getaway, plan your next road trip to Kilgore.
About the Author: James Waterson is the head writer and content specialist for Tour Texas. When he isn't writing about the many great places in the state of Texas, he's planning his next epic adventure in the Lone Star State.
---
---