---
7 Reasons Why Waco is the Place to be this Spring
By James Waterson
There's nothing like springtime in Central Texas. A wave of vibrant blues and reds cover verdant sloping hills and the wide-open sky transitions from a cloudy gray to a vivid blue. While you can soak up the spring sunshine just about anywhere, there aren't many towns better to do so than Waco. With one-of-a-kind events ranging from concerts to a film festival, and endless opportunities to enjoy the outdoors, Waco should top your list of places to visit this spring.
---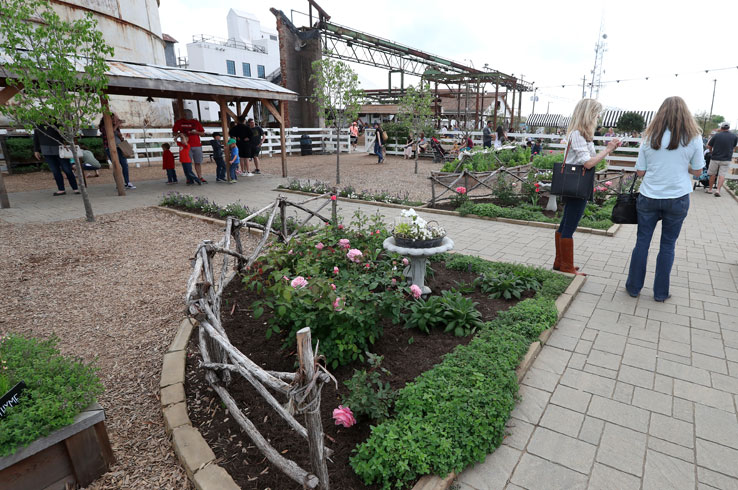 Spring at the Silos
Magnolia Market is a year-round mecca for anyone looking to add Joanna Gaines' distinct farmhouse style to their home. This is taken to a completely different level during Spring at the Silos. Shop for home décor, handmade clothing and jewelry, unique crafts, and all sorts of other items offered by 80 artisan vendors throughout this three-day event. While the shopping will keep you busy, there's plenty more to do. Get your day started right with morning yoga on the lawn, indulge in something tasty, take in all the live music, and catch a tour of the grounds. Whether you're here for one day or all three, you'll leave with a few new treasures and even more good memories.
---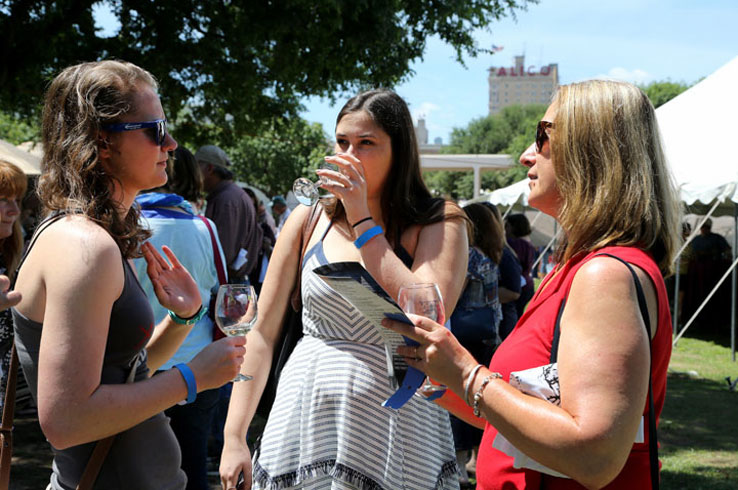 Waco's Other Awesome Spring Events
Treat your taste buds to one-of-a-kind concoctions from the best food trucks around, try some of Texas' top wines, and watch movies you won't find anywhere else. These are a few of the experiences that await at Waco's other events going on this spring. The annual Deep in the Heart Film Festival (March 28 – 31) is a smorgasbord of short and feature-length indie films ranging from drama and comedy to horror and sci-fi, as well as documentaries and foreign movies. All films are screened at the historic Waco Hippodrome, and each block of shows is followed by a Q&A session with the filmmakers, something you won't want to miss.
Also in late March is Mammoths on the March (March 31), a free event held at Waco Mammoth National Monument. With games and prizes, a petting zoo, arts and crafts, and train rides, it's a wonderful way to celebrate spring with your kids. Meanwhile, the Heart of Texas Airshow (April 6 – 7) is a stunning showcase of high-altitude aerobatics starring expert pilots and daring skydivers.
If you're looking to pamper your palate, check out all the fantastic offerings at the Texas Food Truck Showdown (March 16) or Rootstock: A Texas Wine Festival (April 13), where you'll find some of the Lone Star State's tastiest and most creative food and wine.
---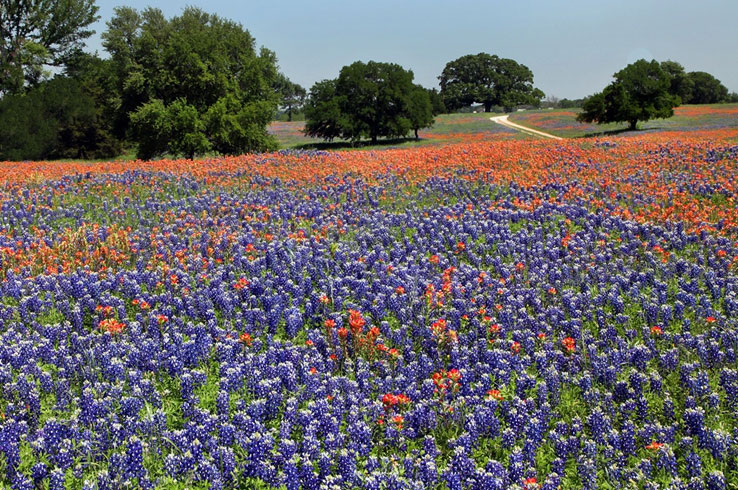 All the Blooming Bluebonnets
Spring here in Texas brings with it a lot more than clear blue skies and friendlier weather. After all, it's the time of year when bluebonnets and other colorful wildflowers cover the rolling verdant hills of Central Texas. Waco just so happens to be a great starting point to get an up-close look at the Lone Star States' spring flowers. Driving on any farm-to-market road or highway near Waco from late February through the first weekend of April is like wandering through a massive outdoor art gallery full of colorful landscape paintings. To get that once-a-year photo op, head to Crossroads Baptist Church in Lorena or Miss Nellie's Pretty Place in Cameron Park.
---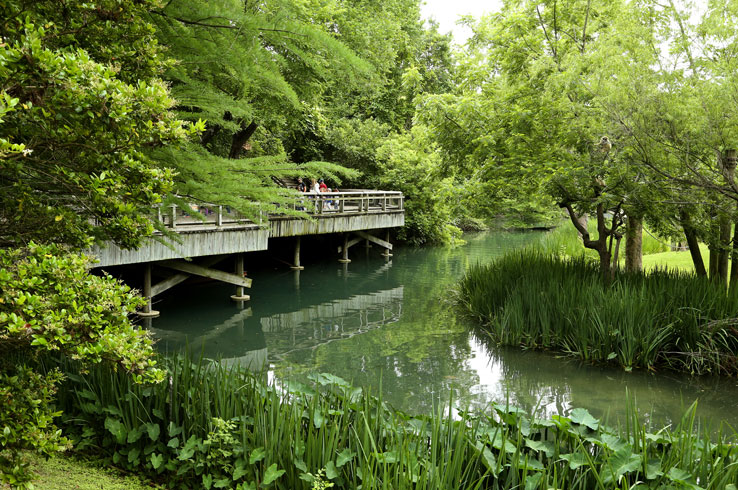 'Tis the Season to Get Outdoors
Waco's spring sunshine is abundant, so why not put it to good use? There are an endless number of ways to explore the outdoors, no matter what kind of adventure you're interested in. Rent a kayak or standup paddleboard from Pura Vida Paddle or Waco Paddle Company and float along the pristine Brazos River under Waco's historic bridges. For a more relaxing excursion, book a two-hour cruise with Waco River Safari and enjoy all the scenic views of the Brazos River.
Then hike or bike on Cameron Park's 15 miles of winding trails that take you from dense woods to 100-foot bluffs that overlook limestone cliffs and Waco's two rivers. Spring is also one of the top seasons for fishing at Lake Waco, as the largemouth bass and white bass, catfish, crappie, and sunfish are at their most abundant.
---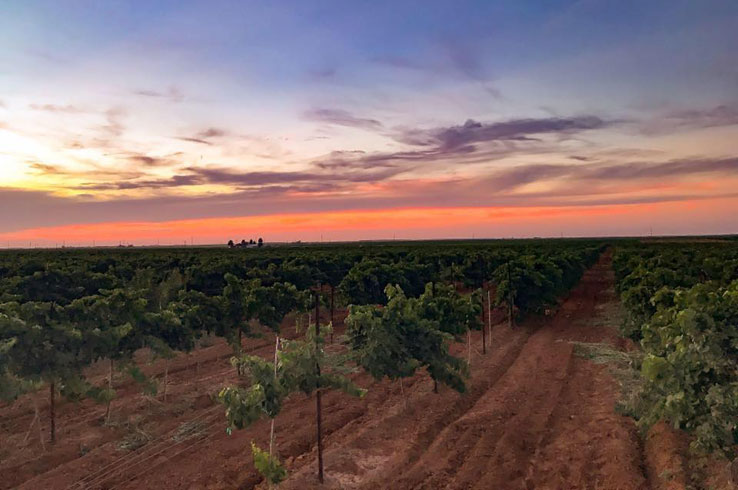 There's No Better Time to Visit a Winery
Waco is surrounded by award-winning wineries, making it the heart of its very own wine country. Pair the freshness of spring with the tastes of a red or white made using locally grown grapes at one of the city's three wineries. Bask in the sunlight on a rooftop patio in the middle of the historic downtown with a glass of wine in hand at Waco Winery & Vineyards' tasting room.
You can also make the short drive south to Kissing Tree Vineyards' charming rustic tasting room in Eddy. Kick back and savor the blanc du bois or the delectable dessert wine, both of which won medals at the 2016 Lone Star International Wine Competition. Waco's third major winery, Valley Mills Vineyards, offers award-winning wines like its tempranillo and rose along with other options at its inviting tasting room just west of town.
All three vineyards regularly host live music, giving you yet another reason to explore Waco's wine country. Want to see them all in one trip? Book an excursion with Waco Wine Tours to sample all the reds and whites at these three wineries all while having someone else do the driving.
---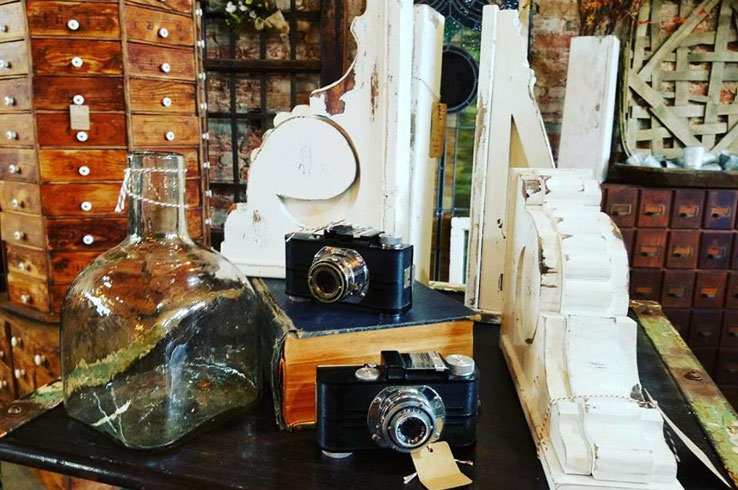 The Springtime Shopping is Stellar
Spring is a time of renewal, when the gray and brown tones of winter transform into vibrant greens and blues. If you're looking to transform your own home in a similar way, Waco is where you want to be. Beyond Magnolia Market, Waco has a plethora of shops stocked with one-of-a-kind industrial farmhouse-style furnishings, distinctive art, and other vintage pieces that will make your own space stand out. While you'll find some really cool stuff wherever you look, make sure to stop by three of the most popular shops in town: The Findery, Simply Irresistible, and the fantastically named Junque In The Trunk.
Beyond all the marvelous home décor shops, there's one more spot you'll want to hit this spring: the Waco Downtown Farmers Market. Browse vendor stalls with area- grown produce, including cabbage, carrots, cauliflower, kale, pecans, and an array of seasonal herbs. In addition to the fruits and vegetables, you'll also find locally made and all-natural cheeses, handmade soaps and jewelry, coffee, and all sorts of delicious food to savor.
---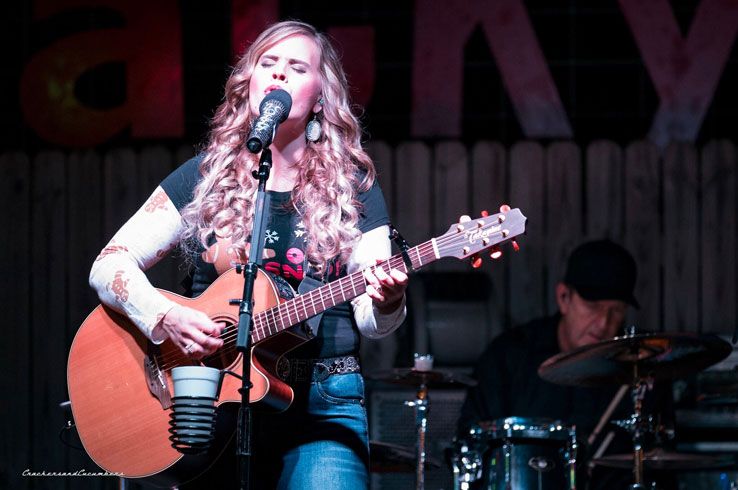 Live Music Returns to Waco's Outdoor Venues
Just because the sun goes down doesn't mean the party is over in Waco. The Heart of Texas' live music scene kicks back into gear each spring as its open-air venues start hosting shows again. Get a jolt of caffeine and catch bands from across the country at Common Grounds, a coffee house where you'll hear just about every kind of music.
Meanwhile, The Backyard Bar Stage and Grill is a laid-back joint where you can listen to a live band, watch the game on the giant projector screen, or take on your friends in a friendly game of cornhole. Make sure to check either venue's website to see a calendar of upcoming performances and to buy tickets.
---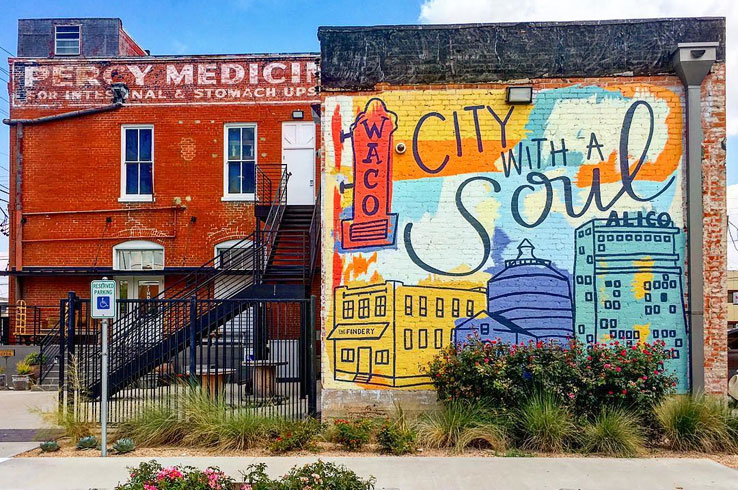 Bonus: The Other Reasons You Should Visit Waco
Of course, Waco is a fantastic destination regardless of season. After all, it's the home of Dr Pepper, one of the best craft whiskey distillery in the country (Balcones Distilling), and so much more. Watch lions, tigers, and bears roam at Cameron Park Zoo, take in spectacular panoramic views of Waco on an unforgettable helicopter tour, and sink your teeth into famous Gut Pak at Vitek's BBQ (which placed first in The Cooking Channel's list of the Best College Eats in America). When it's time to turn in for the night, settle in to a charming bed and breakfast or a posh hotel just steps from the Brazos River. Check out this link to see Waco's plethora of lodging options.
Whether you're looking to get outdoors, shop like it's an Olympic sport, or for a relaxing weekend getaway, you'll find plenty to love about Waco, the Heart of Texas.
About the Author: James Waterson is the head writer and content specialist for Tour Texas. When he isn't writing about the many great places in the state of Texas, he's planning his next epic adventure in the Lone Star State.
---
---