---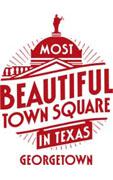 7 Reasons Georgetown is an Amazing Place for Foodies
As prominent American food writer M.F.K. Fisher once wrote: "First we eat, then we do everything else." In most places, this saying would ring true. Not so in Georgetown, where dining is one of the top things you can do here. With a long list of local restaurants serving freshly prepared foods from around the world, the culinary scene is a must taste for foodies or anyone who loves the simple pleasures of eating. Read on to discover why this Hill Country town, located less than 30 miles north of Austin, is a foodie hotspot, and plan your visit here.
---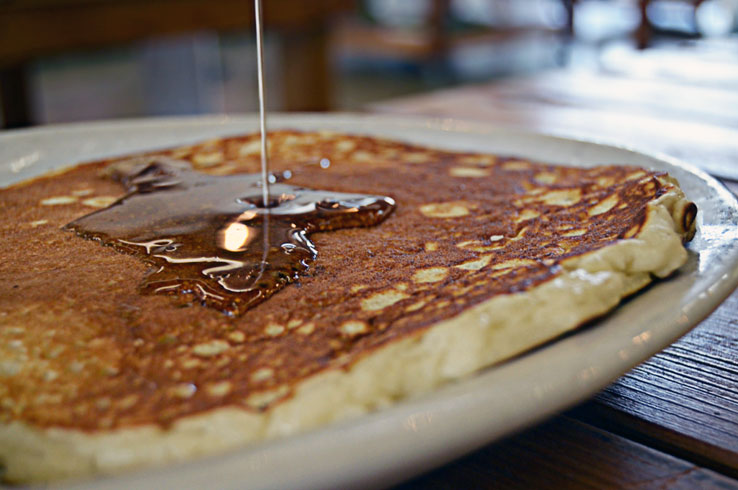 Homemade Pancakes & Farm-Fresh Eggs
Dining is serious business here in Georgetown, and it all begins with breakfast. If you're looking for some true farm-to-table goodness, there are two spots you've got to check out. First up is Monument Café, an old-school diner once featured on Guy Fieri's Diners, Drive-Ins and Dives that serves up delicious eats made with locally grown ingredients, some of which it sources from its own garden. Order some melt-in-your-mouth pancakes or crispy waffles and top them with fresh seasonal berries, candied pecans, banana slices, or chocolate chips (if you're feeling naughty). Chicken and waffles, omelettes, and more fill out the breakfast menu, while the lunch selection features burgers, salads, sandwiches, and soups. Don't miss out on a slice of homemade pie before you go.
Meanwhile, Sweet Lemon Kitchen's breakfast menu is a showcase of local flavor. A chef-driven outfit, this eatery makes traditional favorites like croissants, cinnamon rolls, and scones made with organic flour, eggs sourced from a farm less than 20 miles away; and house-made candied pecans, jam, and lemon curd. Along with its selection of coffees from Austin-based roaster Summer Moon Coffee, Sweet Lemon Kitchen also has sandwiches, salads, and desserts made using locally sourced ingredients and products, as well as a beer and wine menu featuring area breweries and wineries.
Treat yourself, but make sure to save room for later. After all, we're just getting started.
Photo Credit: The Monument Cafe
---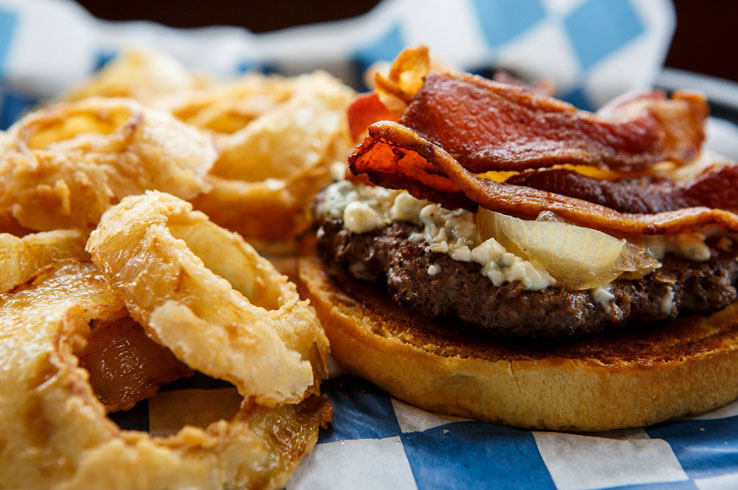 Popular Standbys Done Right
Sometimes, you just want the basics. Although you can find hamburgers and pizza slices just about anywhere, Georgetown's restaurants take these dishes to the next level. Located on Georgetown's beautiful courthouse square, Burger University cooks up juicy burgers that are sweet, spicy, and everything in between. The Rival delivers a Texas-sized serving of heat thanks to the fresh-roasted green chilies, whereas The Spring Break is on the sweeter side due to its teriyaki-glazed patty topped with grilled pineapple and bacon. You can't have a burger without fries, so get yourself a basket of fresh-cut or sweet potato fries and dig in.
If it's pizza time (and let's be honest, it always is), then 600 Degrees Pizzeria is the place to be. Each of the 25 14-inch pizza pies is unique, from a straightforward cheese pizza to something far more elaborate. Savor a taste of the Mediterranean with the Monte Sereno, which comes with lamb or beef gyro meat, or spice things up with the chorizo, spicy Sicilian sausage, and jalapeno-topped East San Jose. Feeling adventurous? Ask for the Bakers' Choice and 600 Degrees Pizzeria's pie chefs will create something unique just for you. Enjoy your slice with any of the 55 beers on tap and you'll probably find yourself in a food coma soon after. Totally worth it, in our opinion.
Photo Credit: Burger University
---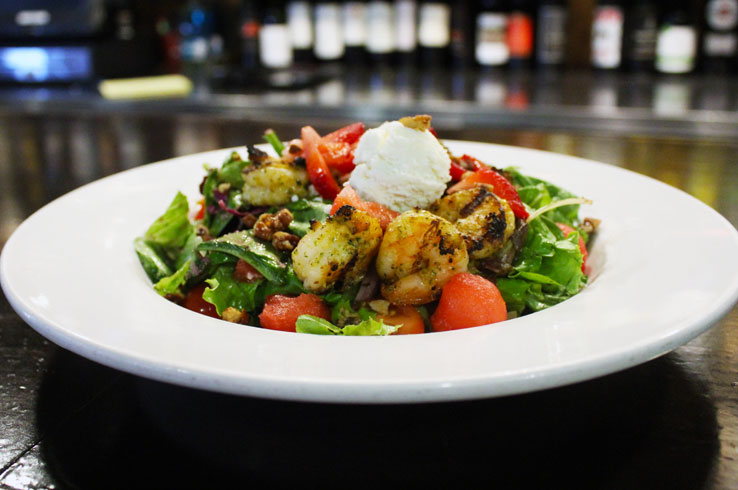 You Can Find Just About Any Kind of Food Here
Fried oysters, blackened catfish, New York strip steak seared over oak logs, savory enchiladas, and sugary-sweet baklava. You name it, you'll probably find it on a menu in Georgetown. For a fancy night out, head to Gumbo's North. Situated in one of the downtown area's most eye-catching buildings, Gumbo's North offers an enticing selection of seafood, steak, and pasta dishes with plenty of Cajun and Creole spice. Wildfire Restaurant, also on the downtown square, is another great spot for a date night. With racks of lamb, elk tenderloin, ostrich fan filets, and an abundance of steaks, this is the kind of place you go to really indulge.
Both restaurants afford plenty of great eating, and there's more where that came from. Venture on over to BB's Georgetown for fried catfish, grilled steaks, and more home-cooked fare. The menu at Blue Corn Harvest, on the other hand, has everything from macaroni and cheese and meat loaf to port taquitos and pulled pork enchiladas made using as many products from local farms as possible. Craving a gyro? Find your way to Plaka Greek Café, a locally owned Greek restaurant that has, among many other things, baklava. For lighter fare, stop in at Nancy's Sky Garden for its savory soups, vegetarian-friendly eats, and impressive tea selection.
Everything is on the menu, so make sure to bring your appetite when you visit Georgetown.
Photo Credit: Blue Corn Harvest
---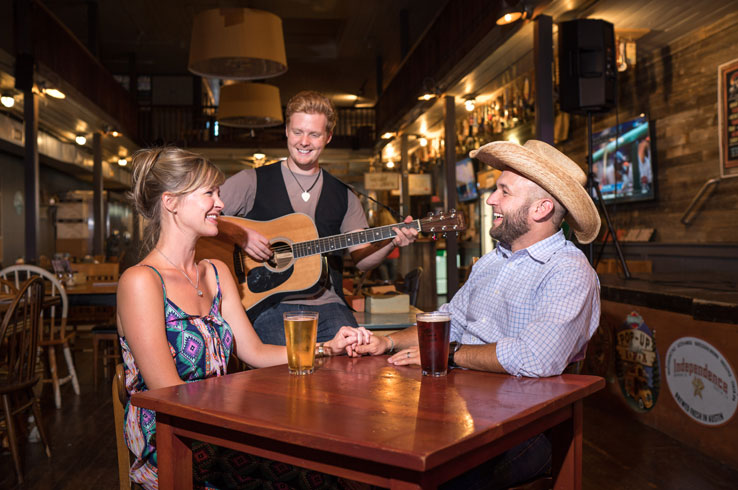 Delicious Eats & Awesome Live Music
What can truly enhance a great meal? Live music, of course. Some restaurants in Georgetown have both, including Roots Bistro and Hardtails Bar & Grill. Listen to local musicians do their thing in the charming two-story restaurant as you sink your teeth into sandwiches, tacos, or a slice of Roots Bistro's award-winning pizza. The tunes ring out almost every night of the week (if you count karaoke) from the backyard stage at Hardtails Bar & Grill, where everything from burgers smothered in chili and sub sandwiches to soups and salads are on the menu. Check either restaurant's websites to see a list of upcoming shows, and check Visit Georgetown's event calendar to see what's going on around town.
---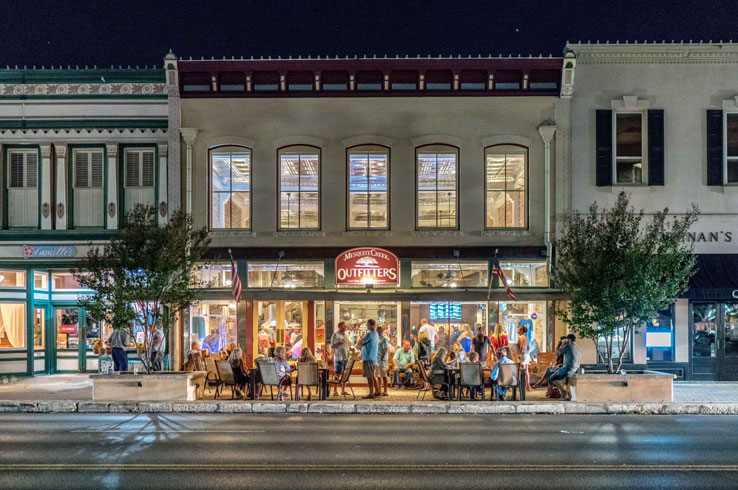 Locally Made Craft Beer on Tap
Texas is one of the top craft beer states in the country, and Georgetown is a great place to savor a part of the Lone Star State's brew scene. Drink local at Rentsch Brewery, Georgetown's own craft brewer inspired by German biergartens. Purveyors of such beers as a hoppy IPA and a robust Prussian Imperial Stout, Rentsch is a leisurely place to hang out as you contemplate buying your own beer stein. Of course, it's not the only game in town. Essentially the living room of Georgetown, Mesquite Creek Outfitters is a craft beer and wine bar combined with an outdoor apparel shop. With 16 beers on tap and 20 wines from Texas, as well as light bites and food trucks on the Friday and Saturday nights, it's where you'll want to be on the weekend.
---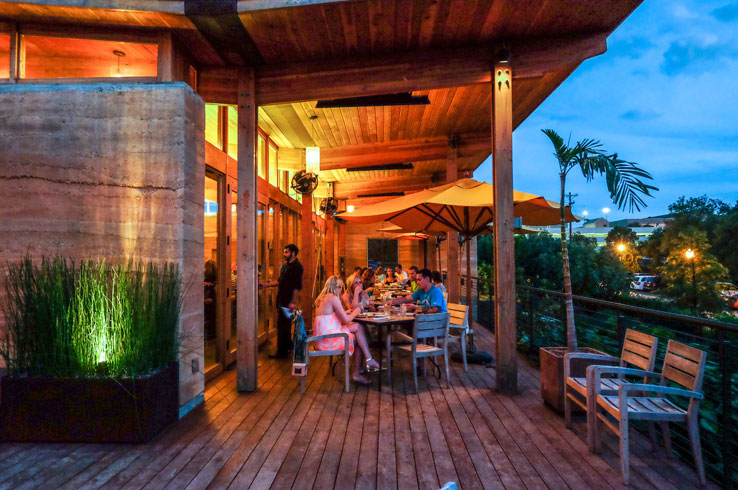 Award-Winning Wines and Cocktails to Write Home About
These days, the Texas Hill Country is basically synonymous with wine. Fortunately, you don't need to travel to a far-flung vineyard to taste it for yourself. Better yet, you don't even need to leave the downtown square. Both Georgetown Winery and Grape Creek Winery provide tastings of their critically acclaimed reds and whites within view of the gorgeous Williamson County Courthouse. Interested in a different kind of spirit? Sip on a cocktail at El Monumento, where the drinks are made with house-made syrups and hand-squeezed juices. Try the famous 8-Hour Margarita, which is crafted in an eight-hour process that diffuses tequila and Cointreau through a hopper filled with lime, orange, lemongrass, and sugar. Pair your expert-made cocktail with some refined Mexican fare to really treat your taste buds.
---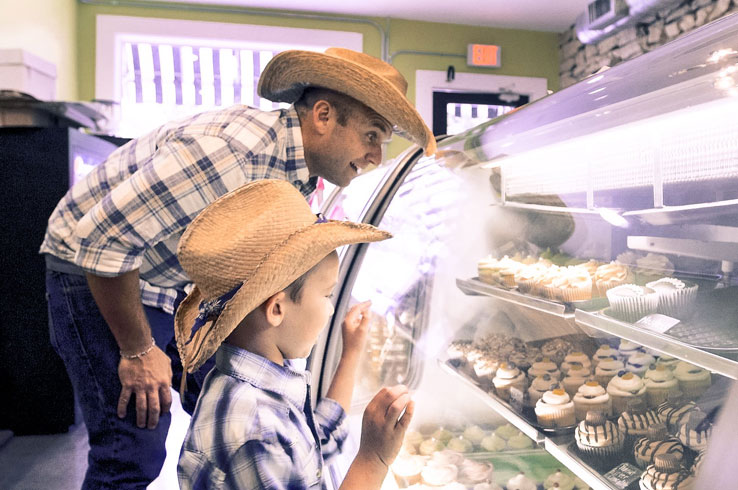 Fresh-Baked Desserts. Need We Say More?
When it's time to satisfy your sweet tooth, you're spoiled for choice here in Georgetown. We're talking mouthwatering cupcakes, cookies, and more baked fresh every day. The aromas of sugar cookies will likely lead you to Stellar Bakes, where you can pair a Texas-shaped sugar cookie or brownie with a scoop of ice cream. At the Galaxy Bakery and Coffee House, you can take your pick of cannolis, cheesecakes, cinnamon rolls, cookies, scones, pies, or their famous cupcakes. All of their wares are made with real butter, locally sourced eggs, and Texas-grown wheat ground in the store. Even the coffee is roasted in nearby Spicewood. Not only are the desserts tasty, they also reflect a taste of Georgetown and the Hill Country. How can you beat that?
---
Although there are many ways to fill up your plate in Georgetown, the food scene is just one of several reasons you should visit. Explore The Most Beautiful Town Square in Texas, descend into Inner Space Cavern just minutes away from the downtown area, and kayak on Lake Georgetown. What are you waiting for? Discover all that Georgetown has to offer and plan your next visit here.
About the Author: James Waterson is the head writer and content specialist for Tour Texas. When he isn't writing about the many great places in the state of Texas, he's planning his next epic adventure in the Lone Star State.
---
---