---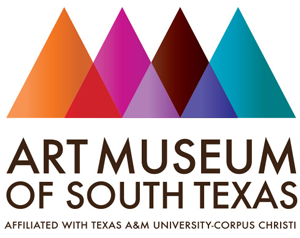 Art Museum of South Texas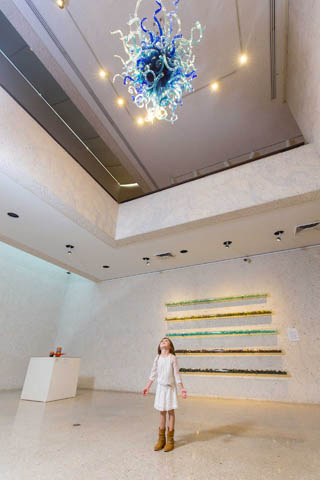 Rich in cultural history, AMST is the permanent home to many works of art from North, Central, and South America. The overall feel of AMST's galleries is sophisticated and reverent, with a splash of fun. Strategically placed interactive stations offer visitors a variety of choices to explore exhibition storylines playfully. A free mobile app for Apple devices adds insight to the exhibitions directly from curators and artists. The Artcade gives young children a space to learn and play at their own pace while special events, free days, benefits for active military and their families, docent-led tours, and extended hours makes AMST more accessible than ever.
The building's sharp angles make the building itself a point of interest. The 1972 original building designed by architectural icon Philip Johnson blends seamlessly with the 2006 expansion designed by internationally renowned architect Ricardo Legorreta of Mexico. The gleaming white walls constructed of poured white concrete and shell aggregate, radiate light while keeping visitors and the artwork shaded from the strong South Texas sun. The expansive windows and indoor/outdoor café seating, provide the best views of the Corpus Christi Bay while exploring art from every angle.
Architecture: Nowhere is our blend of cultures more present than in the architecture of the museum itself. Originally designed by American architect, Philip Johnson in 1972, the Art Museum of South Texas has stood as a landmark on the edge of Corpus Christi Bay. The three-level facility was constructed of poured white concrete and shell aggregate creating a natural relationship with the environment. The windows give way to sweeping views of the bay making them works of art in their own right. In 2006, an expansion lead by Mexican architect, Ricardo Legorreta doubled the size of the space features 13 roof-top pyramids as well as stunning use of color and light.
A beautiful marriage of their unique perspectives, the two buildings come together as one incredible masterpiece proudly representing Mexican and American cultures.
About Philip Johnson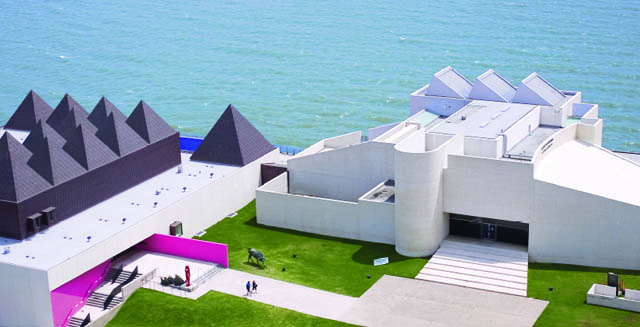 Philip Johnson was born in Cleveland, Ohio in 1906. He received an A.B. in architectural history from Harvard University in 1930 and upon graduation became the director of the Department of Architecture at the Museum of Modern Art in New York City. During the 1930s, Johnson championed the cause of many modern architects, most notably Ludwig Mies van Rohe. In 1940 Johnson returned to Harvard's Graduate School of Design, where he trained under Marcel Breuer. He received a B.Arch. in 1943 and practiced architecture in Cambridge, Massachusetts until 1946 when he moved back to New York to serve as director of architecture at MOMA. He became a trustee of MOMA in 1958, received the American Institute of Architects Gold Medal in 1978, and received the Pritzker Architecture prize in 1979.
About Ricardo Legorreta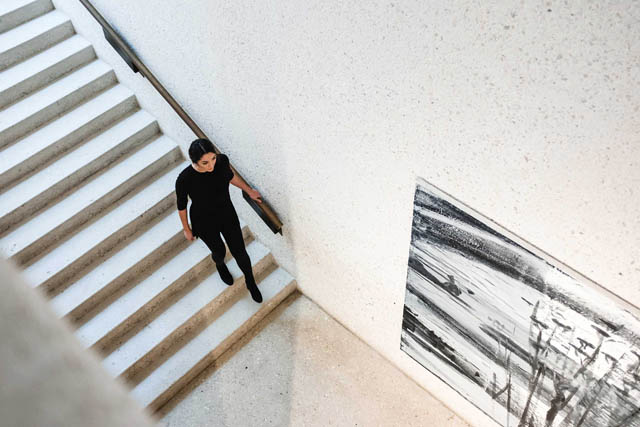 Ricardo Legorreta was born in Mexico City in 1931. He graduated in 1953 from the Universidad Nacional Autonoma de Mexico with a degree in architecture. While in school, Legorreta worked as a draftsman. After graduating, he worked for Jose Villagran Garcia in Mexico City, becoming a partner in 1955. In 1960 he established his own practice, and in 1964 Legorreta became the principal of Legorreta Arquitectors, Mexico City. The firm subsequently expanded to include son Victor in Legorreta + Legorreta.
Ricardo Legorreta's most famous work is perhaps the Camino Real Hotel in Mexico City. He was awarded the prestigious UIA Gold Medal in 1999, the American Institute of Architects Gold Medal in 2000, and the Praemium Imperiale in 2011.
---
---