---
Beaumont Botanical Gardens
Beaumont Botanical Gardens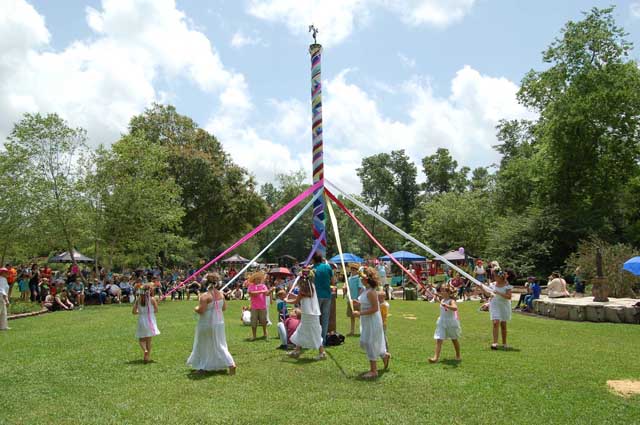 Sir Francis Bacon once wrote that "the garden is the purest of human pleasures and the greatest refreshment to the spirits of man." Although Sir Bacon never made it to the Texas Gulf Coast, there's no doubt he would have found the Beaumont Botanical Gardens a captivating oasis of vibrant color and quiet serenity away from the clamor and tumult of the modern age.
Located inside beautiful Tyrrell Park in southwest Beaumont, the Botanical Gardens are the result of decades of work by passionate volunteers and Beaumont residents for whom many of the park's features are named. The 10,000-square-foot Warren Loose Conservatory--the second-largest conservatory in a public garden in the state of Texas--is named for a world-traveling horticulturalist who specialized in bromeliads and cryptanthus.
The Bert and Jack Binks Horticultural Center functions as the entrance to the conservatory, as well as an information center, and houses a collection of original, botanical-themed artworks. And the Bob D. Whitman Propagation House, which displays rare and exotic bromeliads and orchids, was dedicated in 2001 in honor of Loose's fellow flower hunter and longtime Botanical Gardens volunteer.
Plants from tropical and arid regions around the globe populate the conservatory, surrounding the koi and goldfish ponds and providing shade for the pterodactyl and brontosaur statues that grace the area. Petrified wood installations and a plaza that is a popular destination for weddings are also located inside. Outside the conservatory, a paved "Friendship Walk" lined with benches provides comfortable access to the nearly two dozen themed gardens awaiting visitors. These include:
Butterfly Garden - a designated Monarch Waystation filled with milkweed, the only food source for monarch butterfly larvae.
Herb Garden - featuring raised beds containing herbal plants for cooking, fragrances, and wellness.
Memorial Rose Arbor and Modern Rose Garden - highlighting roses from the 19th century and contemporary hybrid varieties, respectively.
Azalea Trail - one of the best places in Beaumont to catch this beloved Southern flower in bloom for a few weeks in spring.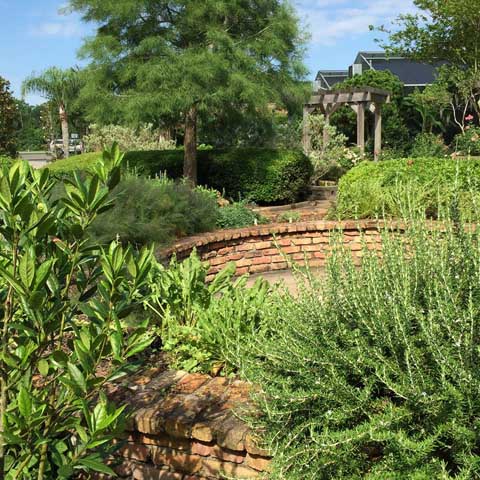 In addition to seasonal blooms, the turning of the calendar's pages always brings fun annual events at this Beaumont attraction. Hot Tropics Night heats things up in January with live entertainment, auctions, food, and stimulating conversation. May's Maypole Festival is a joyous time of fun in the springtime sun with tons of kids' activities and great food. Rose shows and garden sales are also regular public events, and it's not uncommon to see private affairs such as engagement and maternity photo shoots, weddings, and receptions here as well.
The Beaumont Botanical Gardens are listed on the Great Texas Coastal Birding Trail map, thanks to its location next to the 900-acre Cattail Marsh. So if you can tear your gaze away from the vibrant flowers, you just might see an exotic bird soar overhead. It's just one more reason a visit to this amazing collection of natural beauty in Beaumont.
---
---
Beaumont Botanical Gardens