---

Beaumont Botanical Gardens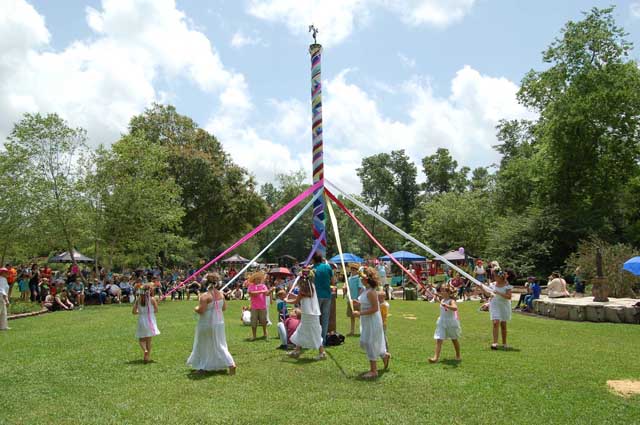 Beaumont Botanical Gardens is located in Tyrrell Park and is maintained by the Beaumont Council of Garden Clubs with the support of the City of Beaumont. As you stroll through the Gardens you will notice that many features are in memory of people who have contributed to the Gardens. Their generosity makes this gift to our area and to visitors from near and far possible. We hope you enjoy your visit.
The Bert and Jack Binks Horticultural Center serves as an information center for the Gardens, as well as an entry to the Conservatory. It houses a collection of original botanical artwork. In the Conservatory Imperial Japanese swim about in a large pool. Two dinosaurs keep a lookout over the primitive ferns, cycads, and a collection of large pieces of petrified wood. Orchids grace the area around a large waterfall.
The outdoor gardens feature several theme gardens. The granite Thyme for Herbs Society marker, featuring engraved herbs, butterflies, and hummingbirds is placed in the paved Garden Plaza. The THS marker overlooks the Herb Garden with raised beds flourishing with herbal plants used for cooking, healing, or the pleasure of enjoying their delightful fragrances and textures.
The Memorial Rose Arbor highlights roses from the 1800's. A modern, formal rose garden displays hybrid varieties. The Butterfly Garden, a project of the Magnolia Garden Club, is designated as a Monarch Waystation and is located in Grandmother's Garden. The Butterfly Garden contains milkweed with provides the only food source for monarch butterfly larvae and other milkweed butterflies, helping them continue their important role in our ecosystem.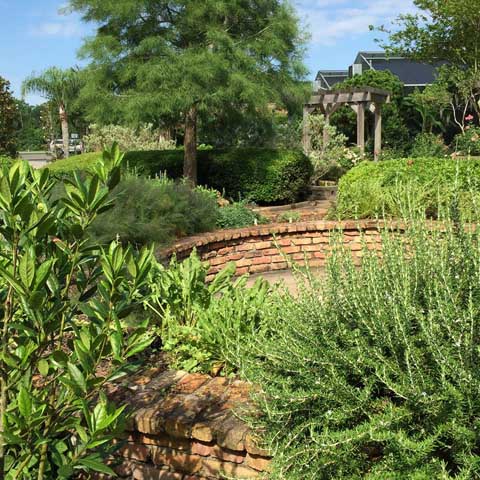 A nearby pond and waterfall is home to koi and turtles. A paved "Friendship Walk" connects all the gardens making them wheelchair accessible. Along the way there are many benches that invite visitors to rest and "take time to smell the flowers."
Tyrrell Park and Cattail Marsh, a 900 acre constructed wetland adjacent to and accessible from Tyrrell Park, are featured on the Great Texas Coastal Birding Train. The Cattail Marsh boardwalk provides access to this prime birding hotspot.
Beaumont Botanical Gardens is home to the annual Maypole Festival on the Saturday before Mother's Day. The Maypole Festival, May 13, 2017, welcomes the return of spring and outside activities. Food and fun for children and families are offered throughout the Gardens.
There is always something blooming in Beaumont Botanical Gardens….even in winter. A special event is held in the Conservatory during the winter season; Thursday evening, January 26, 2017. Hot Tropics Night celebrates local artists and individuals who have contributed to the community.

---
---