---
Denton Firefighters' Museum & The 9/11 Memorial Bell Tower
Denton Firefighters' Museum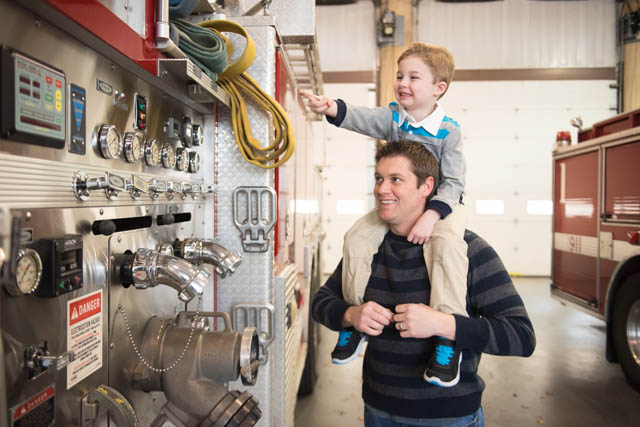 The Denton Firefighters' Museum takes visitors on a journey to honor brave firefighters both past and present. The museum hosts a collection of fascinating memorabilia from the 1800s to modern day, allowing visitors to step back in time and experience the evolution of firefighting over the last 150 years.
Located inside the lobby of the historic Central Fire Station, The Denton Firefighters' Museum features intriguing, historic collectibles including a hose cart from the 1800s, equipment from a 1935 ladder truck, fire extinguishers, fire grenades, helmets, uniforms and Denton fire report logs dating back to the 1920s. The museum is also home to five, life-like mannequins displaying firefighter gear through the decades.
The Denton Firefighter's Museum is open weekdays, from 8 a.m. until 5 p.m., and admission is free. Guided tours are available and group tours are welcomed and encouraged. Please drop in, try on a uniform, and be prepared, to take a step back in time. Don't be alarmed if no one is there. Feel free to come and go as you please but be sure to sign the guestbook to leave your mark!
The firefighter museum is also home to the 9/11 memorial, which is located in front of the building.
---
Admission: Always Free
---
Hours: Monday - Friday from 8:00 a.m. - 5:00 p.m.
---
---
Denton Firefighters' Museum & The 9/11 Memorial Bell Tower