---

Events in Downtown Odessa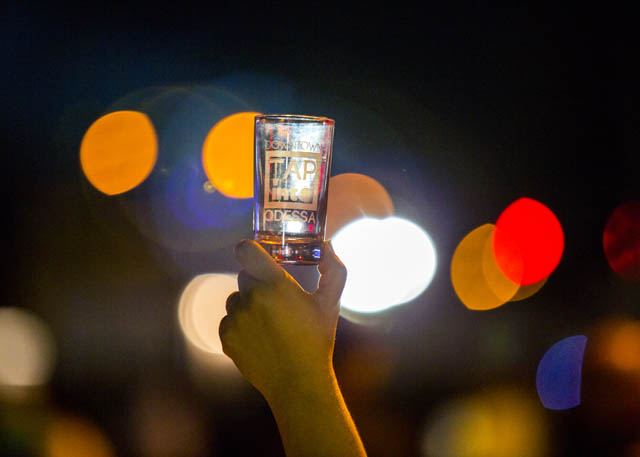 Sip and savor some of the best craft beer and wine around. Listen to some of the best bands from West Texas and beyond perform under a setting summer sun. Watch a patriotic Independence Day fireworks show or a festive Christmas parade.
These are just a few of the experiences that await at the many annual festivals and events in Downtown Odessa.
Home to one-of-a-kind bars, shops, and restaurants, this part of town is a year-round destination for foodies and window shoppers. Yet you won't want to miss these events, so add them to your calendar so they don't pass you by.
---
February
State of Downtown Address
This annual event and non-profit fundraiser highlights the best businesses in Downtown Odessa and serves as an overview of the economic development of the area. An address from a keynote speaker is also part of afternoon and evening's affairs.
Odessa, TX 79761
---
March
Tap Into Downtown Odessa
If you're a fan of craft beer or wine, you won't want to miss Tap Into Downtown Odessa. Taste the best that breweries and wineries from Texas, New Mexico, and beyond have to offer as you savor delicious fare from local food trucks and listen to live jazz and acoustic music.
Odessa, TX 79761
---
April
Neon Easter Egg Hunt
Get ready for an Easter egg hunt like no other. Join Downtown Odessa for a week long Easter Egg hunt where you will be able to explore Downtown Odessa's many businesses. Bring your older kids to the DJ-led afterparty concludes this week-long event and let them scavenge for glow-in-the-dark Easter eggs.
Odessa, TX 79761
---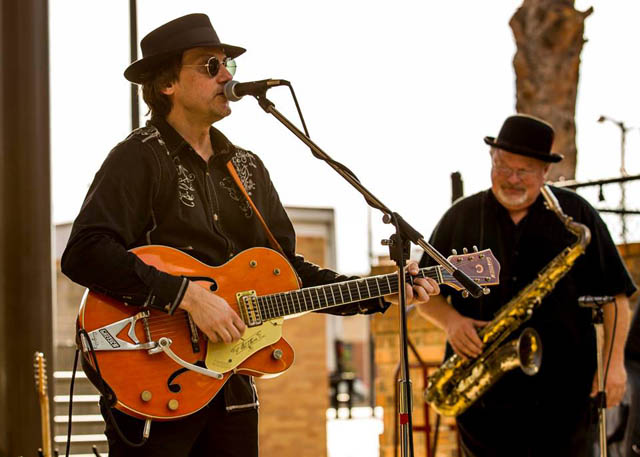 June – August
Hot Summer Nights
Held every Friday in June and July and the first two Fridays in August at the Noel Heritage Plaza in Downtown Odessa, Hot Summer Nights is a concert series that attracts the top talents from throughout the region. Relish the music along with the tasty creations of local food trucks, and keep your kids entertained with a range of children's activities.
301 West 5th Street
Odessa, TX 79761
---
July
Firecracker Fandango
Celebrate Independence Day in style right here in the heart of Downtown Odessa. Take in all the live music and entertainment, get your fill from one of the food trucks, hang out in the beer garden, and watch your kids play in the children's area before catching the magnificent fireworks show in the evening.
Odessa, TX 79761
---
October
Night of Light Downtown
Looking for somewhere safe to take your kids trick or treating? Downtown Odessa's annual Night of Light Downtown is just the time to do it. Local businesses stay open after hours to hand out candy, and the carnival-style games, rides, jumpers, and entertainment means there's something fun for everyone.
Odessa, TX 79761
---
November
Shop Small on Small Business Saturday
Discover Downtown Odessa's abundance of unique shops, from boutiques and purveyors of fine jewelry to booksellers, during this annual event held at the end of November.
Odessa, TX 79761
---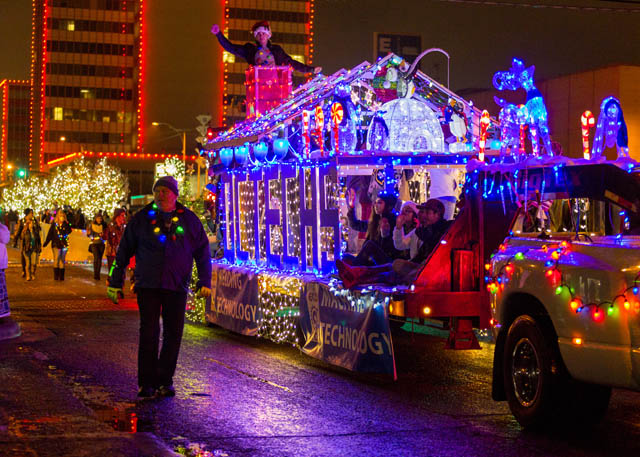 December
Parade of Lights
Welcome the holiday season with a Texas-sized serving of yuletide cheer at Downtown Odessa's Parade of Lights. Watch as whimsically decorated floats and vehicles roll by, marking the beginning of the most wonderful time of year.
Odessa, TX 79761
New Year's Eve Downtown Countdown
Ring in the new year in style at the Odessa Marriott Hotel and Conference Center. Enjoy a night of food, fun, and drinks at this soiree that features a new theme every year.
Odessa, TX 79761
---
---