---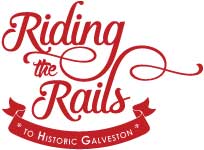 Riding the Rails to Historic Galveston
Galveston lies along the Texas coast, just south of Houston, surrounded by palm trees and that refreshing beachside air. As one of the oldest cities in Texas, this town is steeped in tall tales and urban legends. Riding the Rails to Historic Galveston gives you the perfect way to experience Galveston's history by allowing you entry to three Galveston museums (The Bryan Museum, the Galveston Railroad Museum, and Moody Mansion) for one discounted price.
Texas was developed and its cities connected in the late 1800's by the railroad. Trains carrying passengers and goods like lumber, cotton, grain, and cattle went from one town to another, enabling the state to thrive. Riding the Rails plays off of that notion and makes it easy for visitors to transport themselves to three locations you don't want to miss when you visit Galveston. Here are the fun places you'll visit when you Ride the Rails in historic Galveston.
---
The Bryan Museum in Galveston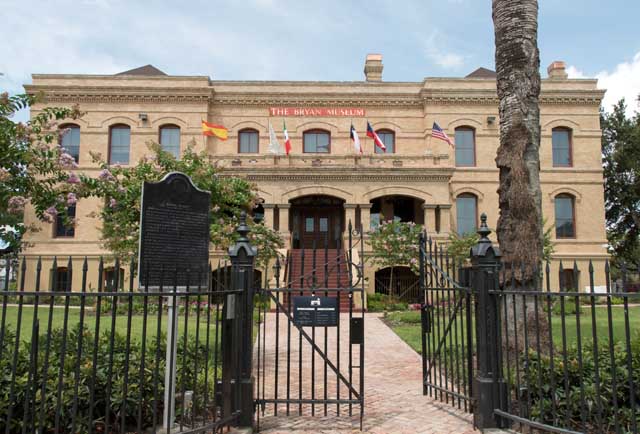 Step back through 12,000 years of the rich history of Texas and the American West at The Bryan Museum in Galveston, a remarkable museum with the largest collection of its kind in the world.
Rare maps and books, ancient Native American artifacts, and absolutely exquisite art are on display in the museum, located within a gorgeous Renaissance Revival-style brick building that was once an orphanage. As you walk from room to room and admire the paintings and maps, you can't help but feel connected to the pioneers of our past.
---
The Galveston Railroad Museum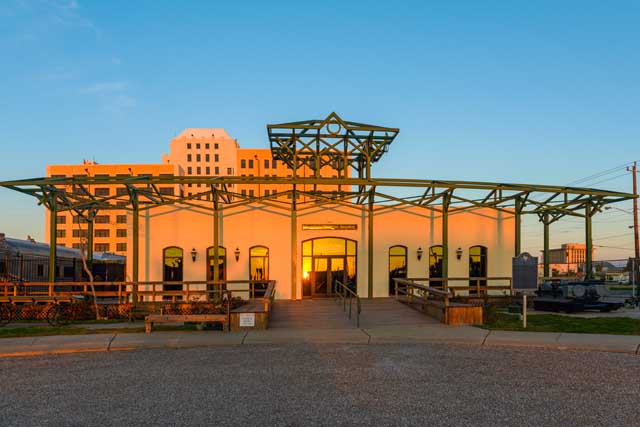 Ride a train, tour a variety of historic railroad cars, and learn all about Texas railroad history at the Galveston Railroad Museum. Located in the Strand Historic District, the museum boasts one of the largest restored railroad collections in the Southwest, as well as a compendium of memorabilia and exhibits of equipment.
Education groups can book special packages where you'll ride on a caboose and eat boxed lunches in a dining car.
---
The Moody Mansion in Galveston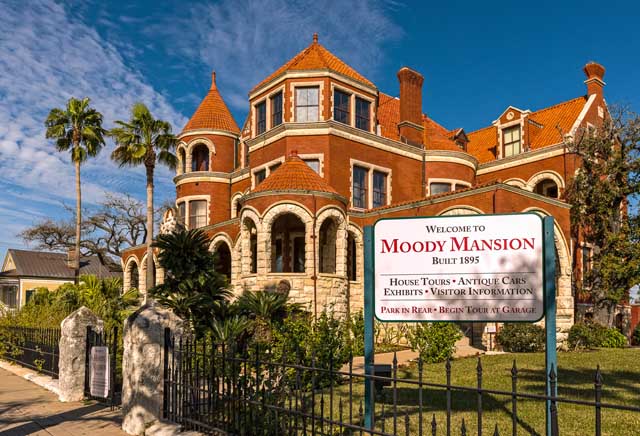 Take a tour of the immaculate 28,000 square-foot Moody Mansion and encounter the legacy of Colonel William Lewis Moody, the wealthy Galveston cotton merchant who helped finance the Gulf, Colorado & Santa Fe Railway. The 1895 mansion was the home of Col. Moody's son, W.L. Moody, Jr., and the tour transports you back in time to a life of luxury in Galveston's early days. There are two self-paced audio tours that fully immerse you in the stories. The Moody Family Tour includes recordings by six Moody family members telling stories of their ancestors, and the Mary Moody Northen Tour is narrated by an actress playing W.L. Moody, Jr.'s daughter Mary.
It's as if Mary herself is guiding you through the many, many rooms here, her words bringing the stories to life.
---
See some of top museums in town and save when you Ride the Rails to Historic Galveston.
---
---