---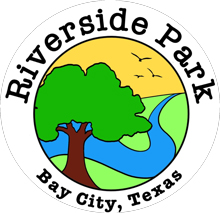 Riverside Park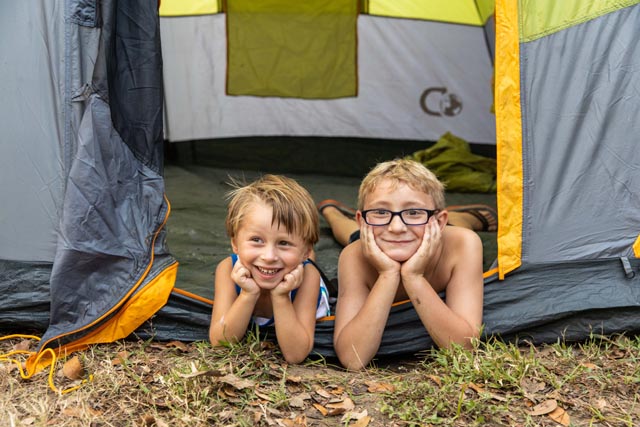 Along the upper Texas coastline rests a treasured woodsy cove nestled along the Colorado River. A best kept secret among coastal Texans, outdoor lovers, and nature enthusiasts, Riverside Park is a rare gem comfortably hidden from plain sight, and yet instantly becomes a country favorite for those who venture upon her banks. Following its reopening in July 2020, Riverside Park is known for its serene landscapes, bustling wildlife, and adventurous outdoor activities all held within a safe regional park filled to the brim with convenient amenities.
Nature's Gift of Tranquility
Experience 100 acres of spacious natural scenery, including shimmery Colorado River waterfronts and robust coastal forests with mass grottos of live oak, pecan, and hackberry trees. Dense forest canopies provide pleasant shading for sunny days and a plentiful home to its lively animal family. Spot a quietly observant white tail deer, a trailing bobcat, and even a roguish fox or racoon roaming throughout the grounds.
Wide open spaces surrounded by lush greenery, thick forests, and cool river breezes create a pristine setting for bright mornings, tranquil afternoons, and cozy nights at Riverside Park. No matter the season, or length of time enjoyed in this peaceful oasis, visitors will find summer bliss, winter retreat, and even just a simply, serene day outdoors spent with family within this immersive, natural haven.
Bountiful Outdoor Activities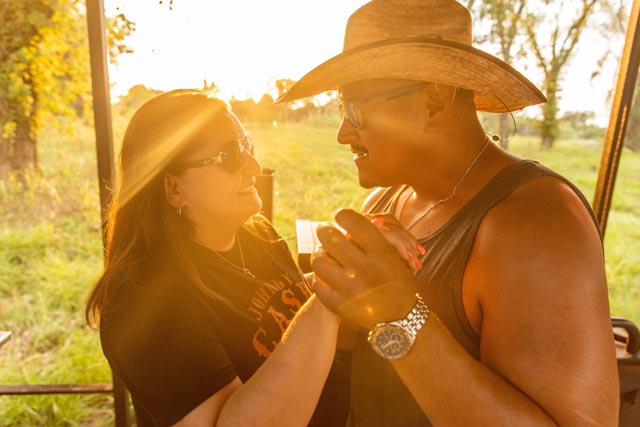 From leisurely outdoor relaxation to energetic outdoor activities, Riverside Park has the best of both worlds. Break out your binoculars and take to the mile stretch of trail for seasoned birdwatching with over 180 species for your viewing pleasure. Cast a line into the Colorado River to enjoy hearty fishing for redfish, speckled trout, and catfish. Be sure to fire up your catch of the day on one of the many BBQ pits available, and even get in a fun game of cornhole at the end of the day.
For those eager to flex their sea legs, you'll find a convenient boat, kayak, and canoe concrete launch with a floating dock along its Colorado River banks. Easily rent a kayak and all necessary equipment using the self-service rental company located at the park. Be sure to download the Rent. Fun app to quickly create an account and begin your fun kayaking excursion. After the ride down its flowing waters, explore the land by foot on one of its beautiful hiking trails. Following an invigorating hike, head a short 3 miles down the road to Bay City and spend some time in civilization as you choose from a variety of dining options and local shopping to enhance your stay. Play a round of golf at the neighboring Rio Colorado Golf Course or take a short 20-minute drive to lounge around at Matagorda Beach. With plenty of space to pitch a tent for the day or park your ride for overnight stays, you will find nature's bounty of outdoor activities at Riverside Park.
Convenient Park Amenities
Riverside Park offers a plethora of safe, convenient, and affordable camping amenities for travelers during their visit. Campsites and parking include 40 full-hookup RV spaces, 24 water/ electric campsites, Wi-Fi Ranger Station, hot showers, clean restrooms, and on-site laundry facilities.
Outdoor recreational amenities include a safe launch for boats, kayaks, and canoes with parking, a floating dock, picnic areas, group pavilions with cornhole & BBQ pits, fitness trails, a beach area, river fishing, birdwatching, and the Rio Colorado Golf Course. Travel 3 miles away for Bay City local restaurants, shopping, and businesses. Only 20 minutes from Matagorda Beach.
Please visit Riverside Park TX official website for more details and information.
---
---