---
The Heritage Society in Houston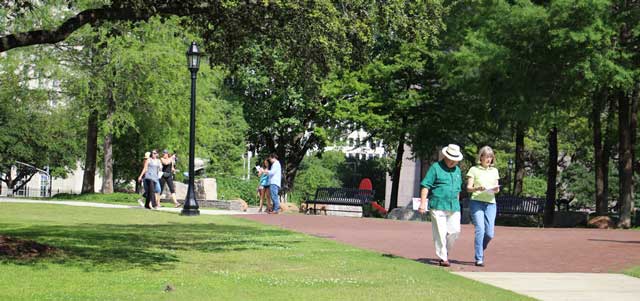 Houston is home to some of the finest museums in the country, as well as some of the nicest parks in the state. Yet there's only one place that excels at being both, and you'll find it just a few steps from the heart of downtown. Located on the grounds of Sam Houston Park, The Heritage Society is the only outdoor interactive museum in Houston, where Texas heritage is preserved and the men and women who helped build the Bayou City are remembered.
At this State of Texas Historical Site, you can take a docent-guided tour inside ten historic Houston homes and buildings, such as the Kellum-Noble House. Built in 1847, it's the oldest surviving building constructed in Houston and its preservation was the motivation behind the founding of The Heritage Society. Its interior is furnished to represent life in the mid-19th century. Inside the other buildings, you'll learn about the respective inhabitants through displays and kiosks, from the family of emancipated slave and Baptist minister Rev. John Henry Yates in their 1870's home, to the German immigrant family of the late 1800's Fourth Ward Cottage.
Also located on the grounds is the free-admission Museum Gallery, which houses both rotating and permanent exhibits pertaining to local history, arts, and culture. Permanent exhibits include a Houston history timeline; the Duncan General Store, a re-creation of an actual store in Egypt, Texas in the late 1800's; and the iconic 1911 Ford Model T. Don't miss the small gift shop within the Museum Gallery if you'd like to pick up a souvenir (or two).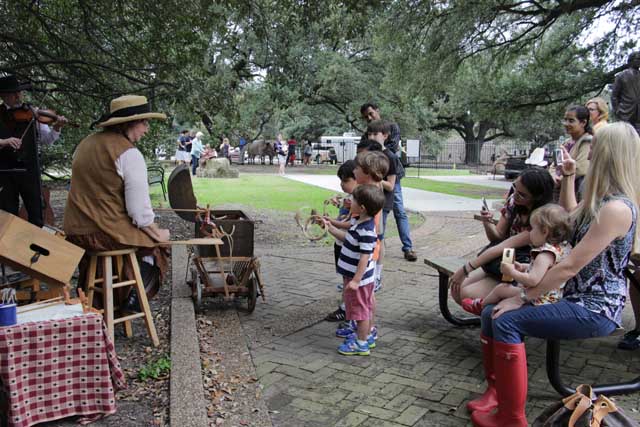 In addition to its permanent displays, The Heritage Society hosts a number of fun and educational events throughout the year, the most popular being the annual Candlelight Tour in December. The event features costumed historical characters, the kids-favorite Santa's Workshop, the Holiday Art Market, and strolling carolers and musicians. Three Sundays a year, the Society hosts Heritage Family Days, afternoons of entertainment, crafts, exhibits, and activities for children and adults. Workshops and classes are held regularly for adults, educators, and school groups on a wide variety of subjects and skills.
Learn the story of one of America's greatest cities at The Heritage Society, a Houston history museum inside beautiful Sam Houston Park.
---
---