---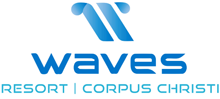 Waves Resort in Corpus Christi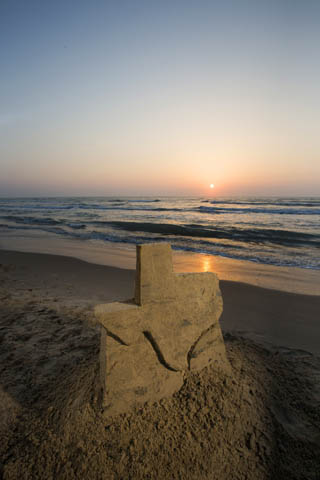 MAKING WAVES ON THE TEXAS COAST –
WITH A RESORT FOR ALL OF US.
If you just want to chill or play golf, any old resort will do.
But what do you do if you're a serious gamer? A birdwatcher? A family of waterpark enthusiasts? A movie buff? A walker? A gourmet with eclectic tastes? A dog lover with your four-legged BFF in tow?
You make Waves your destination on the Texas coast.
Simply put, we have something for everyone. For every time of the year.

The hottest, coolest time in Texas – revisited. Waves Resort has been a favorite with adults and kids alike for generations. Our park includes fun-filled rides including the Torrent River, Boogie Bahn, and the Bay and Bahn Blasters), the longest Waves Resort lazy river in Texas, lots of shade and palapas, and private beaches, each at the very heart of our resort.

Sand enthusiasts, rejoice. You've got choices! Waves, appropriately enough, is located between the beach and Laguna Madre Bay, both of which have attractions for water activity enthusiasts.

Birdwatchers, take a walk. Dog lovers, park your pups. The interconnected pond areas dotting the resort grounds are an aviary wonderland, and we have trails to keep walkers, birders and eco-tourists happy indeed. Meanwhile, canine fanciers will find a Bark Park with an obstacle course, restful benches, and plenty of trees!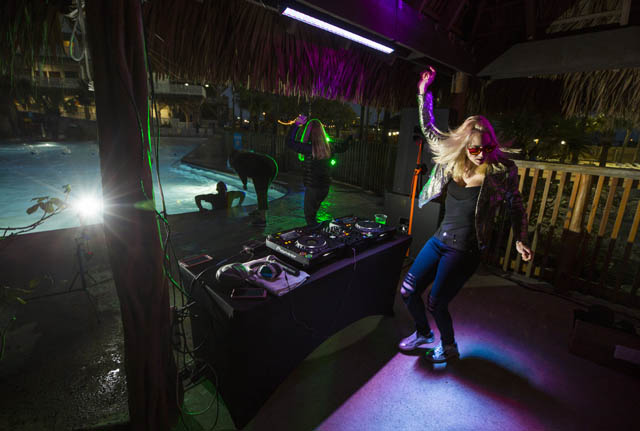 Award winning movies. Concerts, too. Think drive-in movie nostalgia – only a dive-in (during the summer) with state-of-the-art sound. High-resolution video. A 42-foot screen (plus performance stage). And you, drink in hand, afloat in an inner tube instead of a hot car – dive right in! Honestly, entertainment doesn't get any cooler.

One unique way to say "Game on." Have you noticed that video games have evolved into gaming and Esports? We did. And we created a virtual gamer's paradise, complete with gaming lounge and Esports training facility – the only thing like it in this part of Texas!

And more. Yes, we have more. Including great places to eat, drink and simply relax. Enjoy the sunset from the wrap around terraces. As well as a driving range and golf training and practice facility, with resident PGA professional, to keep resort traditionalists happy.

But since we've run out of room before we've run out of attractions to describe, maybe this would be a good time to call (361) 358-4220 or log onto wavesresortcc.com. Want more info? Write info@wavesresortcc.com

And make Waves your destination. For weekend getaways. Weeklong vacays. And way, way more than anything you'll find anywhere else in Texas.

MAKE WAVES OF EXCITEMENT YEAR-ROUND.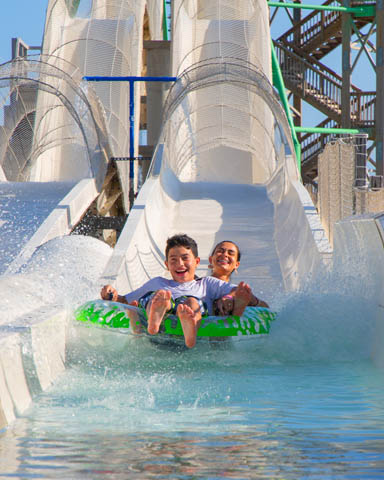 Waves Resort - Corpus Christi
• Celebrating 40 years of Texas family entertainment tradition
• Waterpark rides – tubing, surfing and more
• Swim-up bars
• Cabanas, palapas and party beaches
• Kid's zones
• Some favorite waterpark attractions include:
Boogie Bahn
Torrent River
Bay Blaster
Bahn Blaster
Extensive river system with 2 miles of river rides
Whitewater Express
42-foot Outdoor Movie Theater & Performance Stage
• Late night movies on Fridays & Saturdays
• Award-winning hit movies on most weekends
• Live bands/DJs/other on-site performances
• In-pool & poolside seating options
• Concessions – popcorn, candy, pretzels, hot dogs, sodas, cotton candy, chef-made pizza
Waves Video Gaming Lounge & Esports Training Facility
• Get into the action – by the hour or deals on all-day gaming
• Fully-equipped VR Arcade – high-end gaming rigs and headsets
• Game consoles – including XBox, PlayStation® and the Nintendo Switch™
• Ultra-modern dedicated theater and viewing screen for gaming competitions
• Madden, Smash Brothers, FIFA, Apex Legends, Rocket League, Fortnite, Street Fighter, Dragon Ball FighterZ, Mario Kart, Call of Duty and Halo
• Escape Room – for you and your friends, your party or corporate event
• Full-service concessions – specialty drinks and cocktails, and themed menus
• And throughout the season: Twitch viewing parties and streaming gaming competitions on our 42-foot outdoor movie theater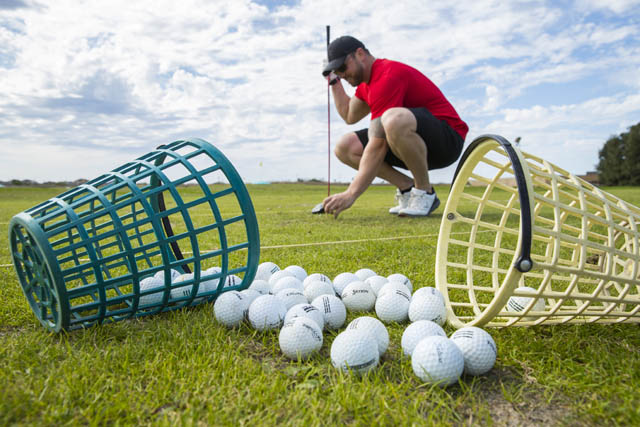 Golf Driving Range/Practice/Training Facility
• Golf challenges & training opportunities, including:
Driving range – targets from 300 yards deep to 160 yards wide
Pitching green
Two practice bunkers
Extensive putting greens
• Private lessons with PGA professional Patrick Kelliher
Waves Resort Walking/Birding Trail – expanded trail network coming soon
• Planned walking/hiking trail around manicured property grounds
• Dedicated habitat areas for birds/wildlife
• Rich birdwatching opportunities – numerous indigenous and migratory species
Waves Resort Corpus Christi
Go online to wavesresortcc.com for attraction details, hours of operation, event dates, details and tickets, hotel rates and reservations, and more. Call 361-589-4220.Or write info@wavesresortcc.com
---
---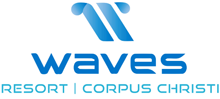 Waves Resort in Corpus Christi
14353 Commodore Dr.
Corpus Christi, TX 78418
361-589-4200
www.wavesresortcc.com