---
Amazing Mirror Maze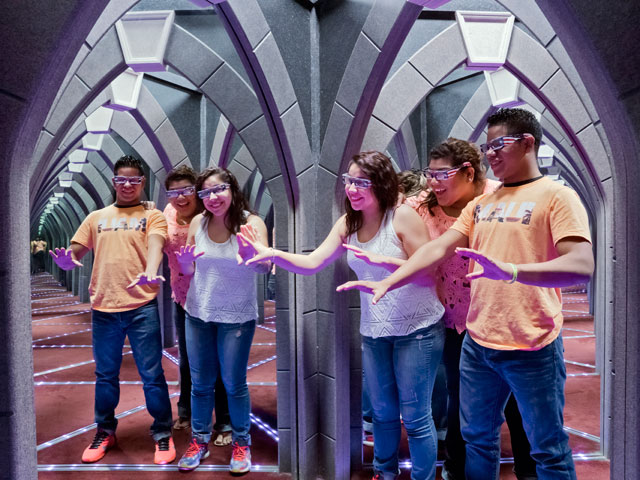 A hallway illuminated by a zigzagging row of neon lights extends before you. Look behind you, and to your left and right, and you see the same path that stretches as far as you can see. Take a few steps forward and suddenly, your own reflection comes into view. In fact, you're everywhere! This may sound like some alternate reality science fiction, but instead you're in the Amazing Mirror Maze in San Antonio. Known as the largest mirror maze in Texas, Amazing Mirror Maze offers plenty of mind-bending thrills along with being one of the coolest things to do in San Antonio with kids. The best part? It's just across the street from the historic Alamo in downtown San Antonio, so you don' thave to go far to have a true one-of-a-kind adventure.
Step inside the first of this San Antonio attraction's three mazes and you may start feeling like in the penultimate scene of a 1980's action movie. Listen to the ominous music and try not to get lost as you amble past thousands of angled mirrors. The floor is lit up with neon lights that rotate from red to green and blue, only adding to the optical illusion of the maze. Choose your path wisely, as there are dead ends and infinite loops throughout.
Reach the end and you'll find yourself in the Infinity Room, where the ceiling, floor, and all the walls are mirrors. Navigate through there for the perplexing Video Maze, which you'll need all your skills of perception to master. Thanks to Amazing Mirror Maze's All Day Pass, you can spend all day exploring these three mazes. Yet that's not all there is to experience here. For a true test of your agility, take on The Vault Laser Challenge. Enter the vault and try to beat the clock as you jump over, duck under, and dodge around lasers in this labyrinth of light.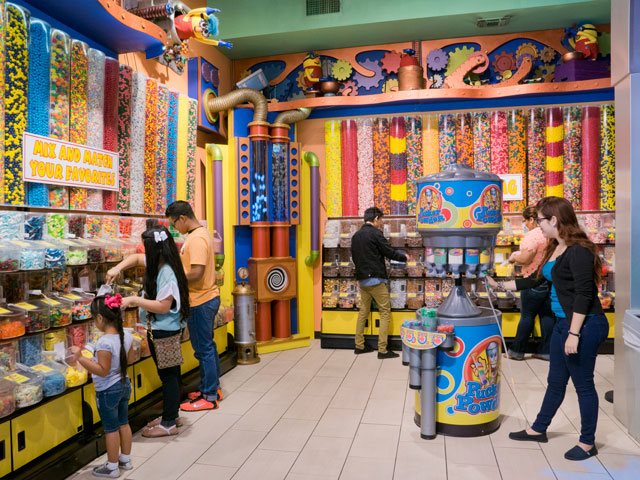 Spend all day conquering the reality-altering challenges within the Amazing Mirror Maze and you'll likely be in the mood for a snack. If you want to indulge your sweet tooth, then you're in luck. All the confections you can imagine from River Sweets Candy are onsite. Load up a bag with your favorite candies, such as gummy bears, jawbreakers, and all sorts of chocolate goodies. With all your tasty treats in tow, you'll be ready to experience everything else San Antonio's bustling Alamo Plaza has to offer.
Three mysterious mazes and a full day's worth of sensational adventure await you at the Amazing Mirror Maze. Exploring the mazes is one of the most unique things to do in San Antonio and a must when you visit the Alamo Plaza.
---
---