---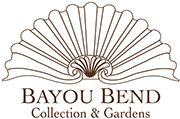 Bayou Bend Collection and Gardens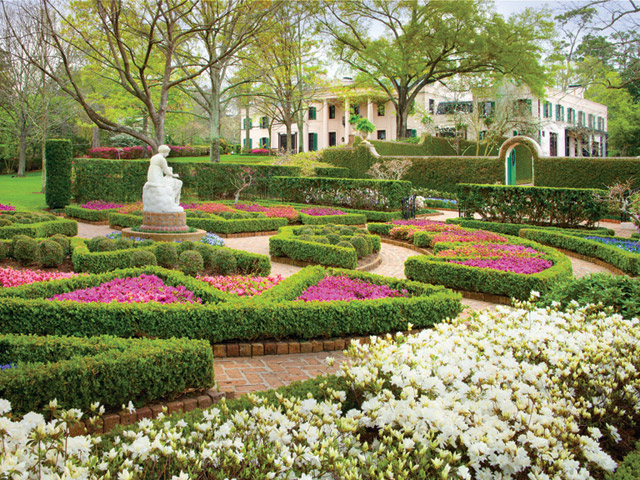 Not far from Houston's fast-paced, metal and concrete urban hub is an oasis of beauty and tranquility, a secret sanctuary where history grows in the gardens and lives in the halls.
Welcome to Bayou Bend Collection and Gardens, a grand estate which houses a compendium of significant American furnishings, decorative arts, silver, ceramics, and paintings spanning several centuries. The estate, now part of The Museum of Fine Arts, Houston, sits among the picturesque homes of the historic River Oaks neighborhood.
Bayou Bend Collection and Gardens was originally the family estate of Ima Hogg (1882–1975), a well-known Houston philanthropist.
During the time she lived there, Hogg carefully selected and collected masterpieces that were made or used in America, including furniture, paintings, silver, ceramics, and other decorative arts, that today represent the styles and craftsmanship of America's Colonial era. Each of the 28 rooms and galleries in the home is a time capsule, where furniture, portraits, china, pottery, and textiles represent a particular period of American history.
Beyond the doors of the mansion are its eight formal gardens that were designed to extend the living and entertaining areas of the house outdoors. Like the rooms of the house, each garden has a different theme, paying tribute to a goddess or "muse," or simply highlighting each garden's natural assets. Some are intricately landscaped with classic symmetry, while others follow winding wooded paths. Some honor the trees and natural features while others showcase statues and fountains. The 14 acres of Bayou Bend's organically-maintained gardens are nationally recognized as among the most significant in the South.
Open year-round, Bayou Bend is one of Houston's hidden gems, a must-see for lovers of gardens, antiques, history, art, and architecture.
---
---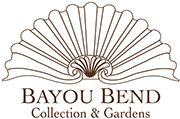 Bayou Bend - The Museum of Fine Arts, Houston
6003 Memorial Drive
Houston, TX 77007
713.639.7750
www.mfah.org/bayoubend