---
Bureau of Engraving and Printing
9000 Blue Mound Road
Fort Worth, TX 76131
817-231-4000
www.bep.gov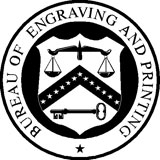 Bureau of Engraving and Printing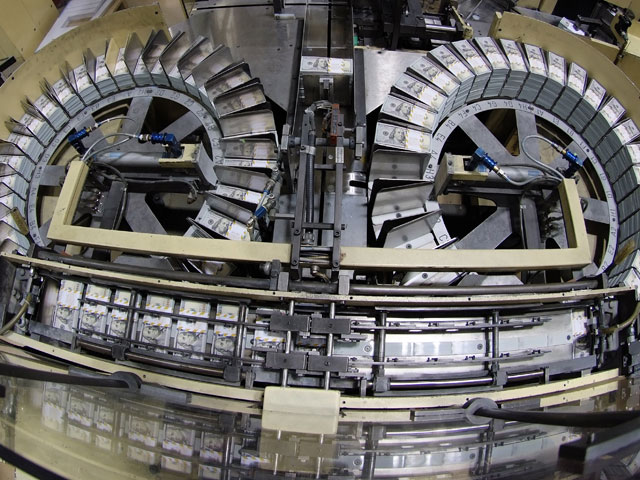 Let us show you the money! See BILLIONS of dollars and learn about the production and history of U.S. paper currency at the Bureau of Engraving and Printing, located in Fort Worth, Texas.
---
FREE Admission and Parking! The tour and visitor center includes:
Two floors of exhibits and displays
Enjoy our interactive showcase about the history of paper currency and the intricacies of the currency production process.
Free self-guided tour on elevated walkway
View the printing of real paper currency along an enclosed walkway suspended over the production floor. Wave to the employees and they might wave right back!
Informative film
See an up-close view of the production process during the movie where the Bureau's employees share their part in currency manufacturing.
Gift Shop
Unique items such as uncut currency sheets, shredded currency, collector's editions, and novelty items are available for purchase. We accept cash, major credit cards, checks, and traveler's checks.
---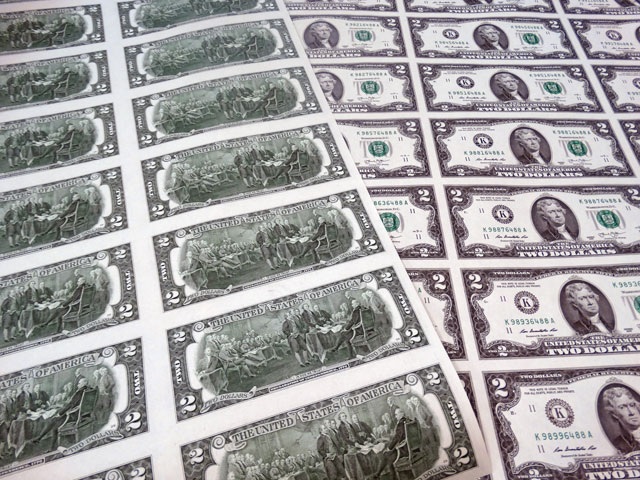 You will see billions of dollars during the tour of the Bureau of Engraving and Printing (BEP) in Fort Worth, Texas. The tour features the various steps of currency production, beginning with large, blank sheets of paper and ending with wallet-ready bills!
As the U.S. Government's security printer, the BEP is responsible for the design, engraving, and printing of all U.S. paper currency. Over the years, the Bureau has also produced White House invitations, Treasury obligations, and other U.S. securities.
In 1862, the Bureau of Engraving and Printing originated as a simple currency processing operation in Washington, D.C. Since then the Bureau has evolved into a state-of-the-art security document printing facility. The first government notes were produced by a private firm, then trimmed and separated by hand at the Department of the Treasury. Gradually, all facets of currency production were assumed by the BEP. In 1991 a second currency production facility was opened in Fort Worth, Texas. Though new printing, production, and examining technologies have brought the BEP into the 21st century, the Bureau's engravers continue to use the same traditional tools that have been used for centuries, which are on display at the Tour and Visitor Center.
Special Events: Annual employee craftsmanship demonstrations are held three times per year: during the Fort Worth School District Spring Break, and the last full weeks of June and July. During these special event weeks, BEP employees share the history of the U.S. paper currency printing process through live demonstrations of their artistry and craftsmanship. Visit our website at www.bep.gov for more details.
Policies and Regulations: Cameras, video equipment, tape recorders, and cell phones are NOT permitted on Bureau premises. All visitors, including children, are required to pass through a metal detector for security screening. In times of elevated security levels, tour policies and security regulations are subject to change without notice.
Foreign Languages: Self-guided audio tours are available in English and Spanish. Self-guided tours are available in written format in the following languages: Chinese, French, German, Japanese, and Portuguese.
Accessibility: Tours are available in American Sign Language upon advanced request. In addition, assisted listening devices for the hearing-impaired, audio description wands for the sight-impaired, and wheelchairs are available upon request.
Group Tours: BEP recommends that groups of 10 or more schedule their self-guided tours in advance by calling our tour scheduler at (817) 231-4000 or toll-free at (866) 865-1194.
---
---
Bureau of Engraving and Printing
9000 Blue Mound Road
Fort Worth, TX 76131
817-231-4000
www.bep.gov