---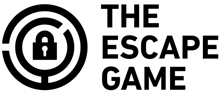 The Escape Game The Colony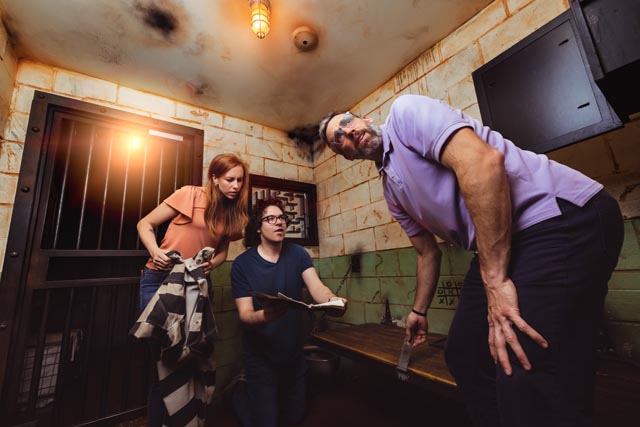 At The Escape Game The Colony, you and your team will search for clues to help you solve puzzles and overcome challenges to complete your mission in 60 minutes. Each adventure has multiple rooms to explore, are family-friendly, and are guaranteed immersive and interactive experiences.
The Escape Game The Colony is located at Grandscape next to countless dining options, perfect for pairing an escape room with a meal or a day out as a team.
The Escape Game The Colony features 5 unique themes including one of our newest adventures, The Depths, and our most challenging escape room, Prison Break. Each escape room holds up to 8 players, except for Playground, which holds up to 12 players.
Here are the games available at The Escape Game The Colony:
Gold Rush
The 1800s California gold rush was a time when just about anyone could get lucky with a fortune. Clyde Hamilton, your recently deceased relative, left behind quite a pretty penny in gold. As his surviving next of kin, he's offered you a chance to claim the gold fortune as an inheritance for yourself…if you can find it!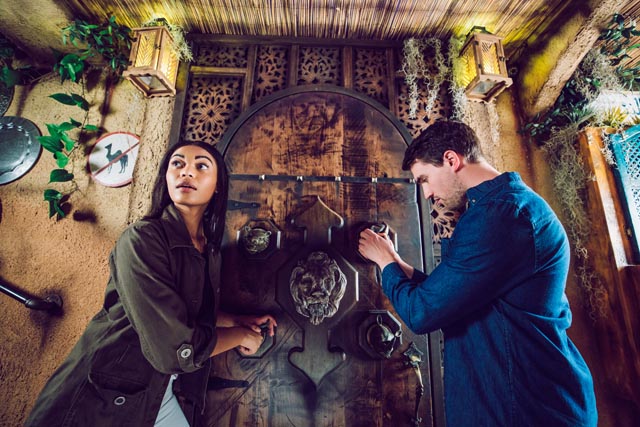 Special Ops: Mysterious Market
Your routine search of a spice market leads to an unexpected discovery…Now you're left to combat an international crisis that threatens the state of the world as we know it. You'll need to harness all your tactical skills and training if you're ever going to put a stop to this global catastrophe.
Prison Break
Players are split into two different prison cells and must work together to get out of a 1950s style prison. A successful escape will include a sneaky trip to the warden's office. An unsuccessful escape will land you in prison forever.
Playground
Your game will start in a classroom where you'll have to finish all of your assignments before the end of the day, or you can forget about summer break. And these assignments are unlike anything you actually encountered in school.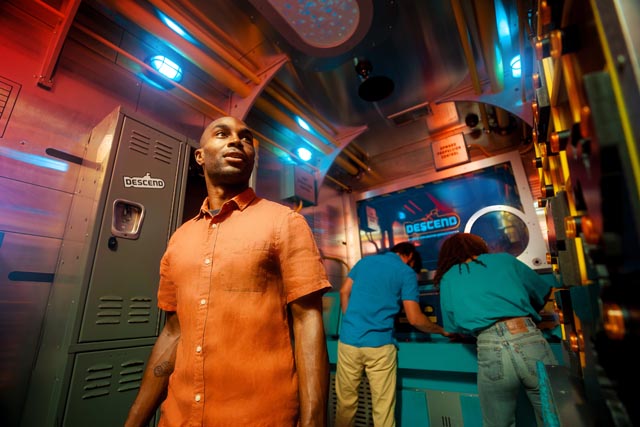 The Depths
The brilliant researcher, Dr. Humphreys, has gone missing and there have been rumors of mysterious experiments since his disappearance. It's up to you to navigate your submarine to the lab, decipher Humphreys' research, and discover what he's been hiding deep in the ocean.
No matter which experience you decide on, each is a thrilling adventure that is sure to get everyone working together as a team!
---
---