---

Galveston Island Historic Pleasure Pier
There's a spot along the Texas coast that stands out above the rest. Its rumbling excitement felt from miles away, its colorful lights spotted from a distance along the shore. This is the Galveston Island Historic Pleasure Pier, one of the most popular attractions in Galveston. Step on to this massive pier and you'll discover 16 amusement rides and an appetizing range of places to eat, including Texas' first Bubba Gump Shrimp Co. Restaurant & Market. For scenic sunset views and an adrenaline rush, a friendly game on the midway, or a fun lunch spot, Pleasure Pier is the place to be. Enjoy the experiences below and you'll surely have a memorable day.
---
Take a Ride on the Wild Side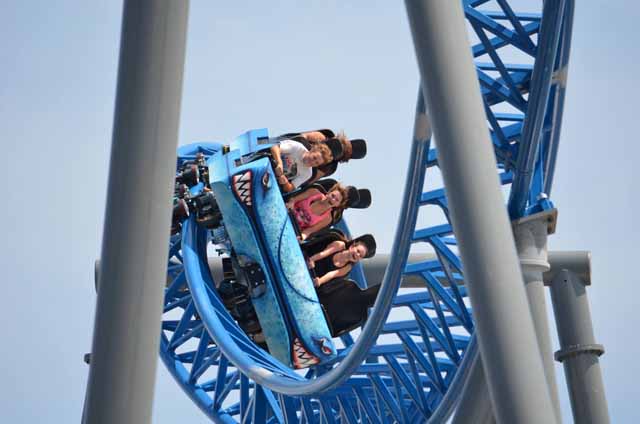 The Iron Shark roller coaster, with its 100-foot vertical lift and drop that takes you up to 52 miles per hour, is only for the bravest of the brave. This giant roller coaster is the personification of the mantra "everything's bigger in Texas."
There's no better view of a famous grapefruit-orange Gulf Coast sunset than from the 100-foot-tall Galaxy Wheel or swinging on the Texas Star Flyer, 230 feet above sea level. Your children will never want to leave after a day of spinning in the teacups of Texas Tea, riding on the colorful carousel, and bouncing on the Frog Hopper.
If some good old-fashioned family-friendly competition is what you're after, take on the midway games like ring toss, Whac-a-Mole, and the Iron Shark Attack. Whether or not you win a prize, you'll have a great time playing in Pleasure Pier.
---
Feed Your Soul — and Yourself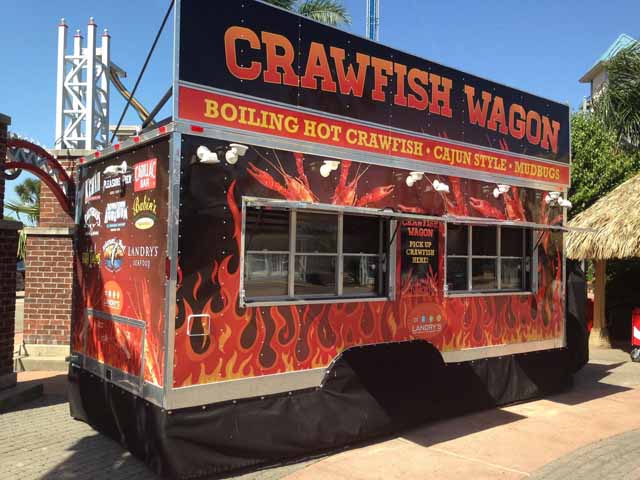 Every good Texas vacation has to include some of that famous Lone Star State cuisine, and Pleasure Pier has your dining dreams covered. Treat yourself to a tasty pizza at Slices & More, or tuck into a delicious hamburger, a yummy hot dog, or crunchy chicken tenders at Big Top Bites. For dessert, indulge in a funnel cake, scoop of ice cream, or cotton candy at the Carousel Court. Don't worry; you'll burn those calories off swimming at the beach later.
If you're thirsty, head on over to The Brew Station for a beer, wine, or margarita, which you can enjoy along with a succulent turkey leg. In the mood for seafood? You're in Galveston, so of course you are! Head to Bubba Gump Shrimp Co. & Market, where you can savor appetizers like a traditional shrimp cocktail or Cajun-spiced chicken strips before digging in to one of the many enticing seafood entrees. Top it off with an Alabama Brownie smothered in vanilla ice cream and warm espresso sauce, or a sugary sweet key lime pie from Bubba Gump's dessert menu. With so many delightful dining choices, you'll find exactly what you're craving on the pier.
---
Dance to the Music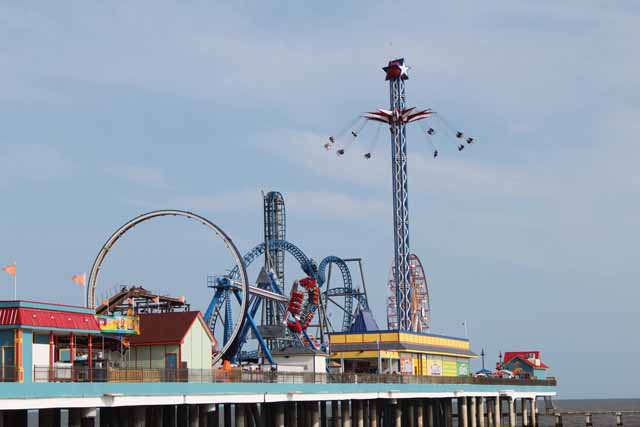 Stage 25 at Galveston Island Historic Pleasure Pier offers live music on a regular basis. Be sure to check out their entertainment lineup online while planning your trip. Kick off your shoes and dance to the rhythm under the Texas stars. The ocean breeze blows through your hair and the beat of the drum moves through your body as you dance the night away.
Galveston Pleasure Pier's thrilling rides and abundance of restaurants and things to do makes it a great place to go if you're looking for fun for the whole family or a romantic evening with your sweetheart. Don't miss it during your next trip to Galveston.
---
---

Galveston Island Historic Pleasure Pier
2501 Seawall Blvd.
Galveston Island, TX 77550
855-789-7437
www.pleasurepier.com