---
George Ranch Historical Park
George Ranch Historical Park Events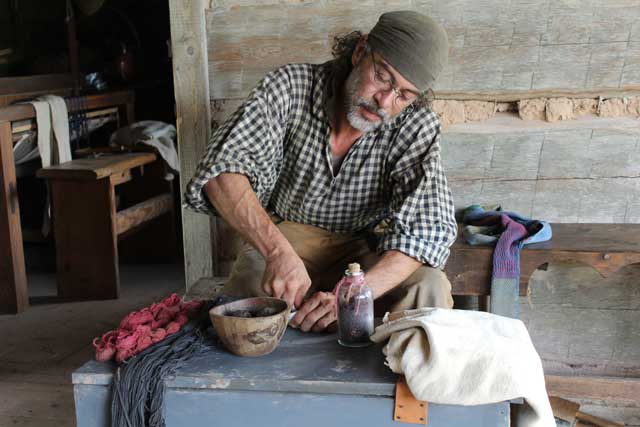 In addition to all the great activities and "edutainment" offered at the George Ranch Historical Park, there are dozens of special events throughout the year that provide fun experiences you won't find anywhere else. Some of the best of these events involve food. The Saturday historic lunches, Chuckwagon Breakfasts, Candlelight Dinners at the Ranch, and Hearthside Cooking Classes offer something delicious for everyone. And some of the most popular times to come to George Ranch are during its fantastic annual events, highlighted below:
---
Tales of Texas
Right around Texas Independence Day each year, the ranch invites you to hear about the colorful lives of important Texans as told in the first person by talented reenactors. The theme changes each year, so there's always something new to learn and experience! Tales of Texas runs three days, with homeschool groups welcomed the first day, followed by public and private school field trippers and the general public on the final day.
---
Spring Break Festivities at the Park
While the kids are on Spring Break in March, bring them out to learn what springtime meant for life on the Ranch. The theme changes every year, but hands-on activities take place at each of the four historic sites, giving kids lots to do and learn during their school vacation. A special historic lunch is also served at 12:30 p.m. all week long.
---
An Old-Fashioned Easter
There are few better places to experience a traditional Easter celebration than George Ranch. Always held on the Saturday before Easter, the Park's Old-Fashioned Easter celebration includes several Easter egg hunts, a historic luncheon and hands-on, participatory activities at each historic site.
---
Mother's Day Victorian Luncheon
On the Saturday before Mother's Day, bring Mom to Ranch for a unique, and tasty, experience. Together, you'll learn the finer points of Victorian-era tea-time etiquette while you enjoy a full smorgasbord of savory and sweet teas. Floppy hats and white gloves are welcome!
---
Texian Market Days
The famous Texian Market Days festival is a Fort Bend County tradition and one of the most exciting times to visit. From battle reenactments to live fiddle and dulcimer music, the Park is filled with fascinating sights and sounds. Check out historic weapons, sample authentic pioneer food, watch cavalry drills and cattle roping, learn frontier survival techniques, and much more at this one-of-a-kind event. Texian Market Days is held annually on the fourth weekend in October and is presented by the Fort Bend County Museum Association.
---
All Hallows Day
It's no trick; George Ranch Historical Park is a fun place for a little haunted history. Kids will learn the spooky history of a century's worth of All Hallows Days through fun games and activities, ghost stories, a promenade and costume contest, classic candy trick-or-treating and an exciting scavenger hunt through the Park.
---
Christmas in the Park
The first Saturday in December, George Ranch Historical Park gets in the Christmas spirit with festive hayrides, decorations and customs unique to four respective generations of Americans on the ranch. Sip wassail and munch on spice cookies common in the 1860s while you wait for tree-house story time with Santa to begin. Don't forget to come back to the ranch every Saturday in December for special holiday activity classes.
---
---
George Ranch Historical Park