---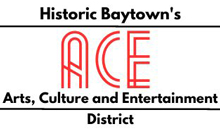 Historic Baytown's Arts, Culture, and Entertainment Council
123 W.Defee St. Suite 8
Baytown, TX 77520
(281) 810-2990
www.acedistrictbaytown.org
Historic Baytown's Arts, Culture, and Entertainment Council, Inc.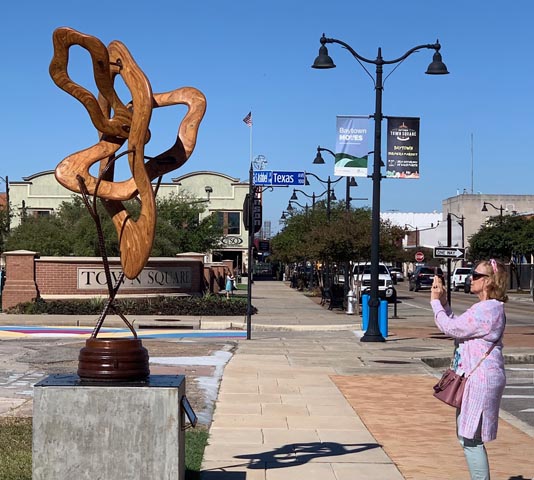 Baytown Sculpture Trail
Twenty-five original sculptures along four blocks of Baytown's historic downtown area draw together a thriving art community. Located at the northern end of Galveston Bay, Baytown is just 30 miles east of downtown Houston and 40 miles north of Galveston.
The sculptures are from artists across the country, but with a deliberately strong representation of Texas artists from all parts of the state. With a mix of realistic and abstract forms, there's something to appeal to every artistic taste.
The sculptures are in the 100-400 blocks of West Texas Avenue and around Town Square, 213 W. Texas Avenue. Take a moment to pick up a ballot from one of the red boxes on light posts in front of Town Square and vote on your favorite sculpture.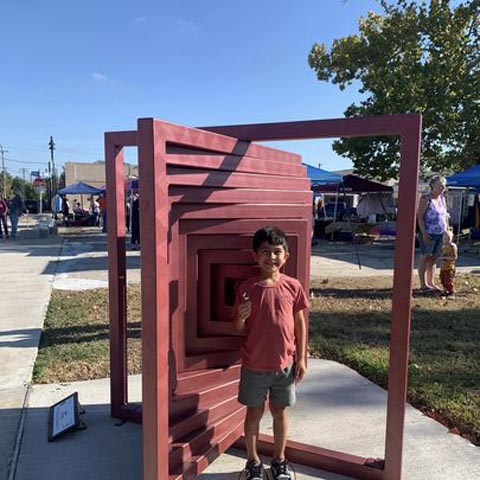 This is the second year the Historic Baytown's Arts, Culture & Entertainment Council ,(aka ACE District), has hosted the Baytown Sculpture Trail along Texas Avenue. Each sculpture is sponsored by local businesses or individuals and their sponsorship honorariums go to the artists. They are also available to purchase or lease.
The Baytown Sculpture Trail is at the heart of a 10-block area that is home to the Art League of Baytown, Baytown Little Theater, Baytown Symphony Orchestra, the Baytown Historical Museum, and numerous restaurants and specialty shops. Once the city's commercial heart, it is now an arts and entertainment hub.
At one end is Lee College, with its Performing Arts Center and art gallery, the city library and parks.
All of the sculptures are displayed outdoors for 1 year beginning in March and can be viewed any time of the day or night. Guided tours can be arranged.
For more information visit ACEDistrictBaytown.org.
281-810-2990
---
---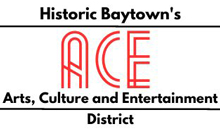 Historic Baytown's Arts, Culture, and Entertainment Council
123 W.Defee St. Suite 8
Baytown, TX 77520
(281) 810-2990
www.acedistrictbaytown.org