---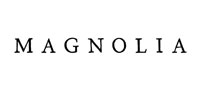 Magnolia Market
601 Webster Ave.
Waco, TX 76706
(254) 235-6111
magnolia.com
Magnolia Table
Locally sourced meats and cheeses, farm-fresh produce, and vegetables right from the garden to your plate. Hungry yet? Indulge in an authentic taste of Waco and Central Texas at Magnolia Table, Chip and Joanna Gaines' own eatery that serves breakfast and lunch six days a week. An essential stop during your Magnolia Market adventure, Magnolia Table's delicious foods and aesthetic appeal will have you feeling right at home.
Dining at Magnolia Table is like experiencing a piece of Waco's past. The restaurant that came before in this building, the Elite Café, served locals for nearly 100 years. Elvis Presley himself may have even stopped in on his way to Fort Hood.
After a full year of renovations, this former diner now presents a light and airy ambience with its bright white walls, old-fashioned tile floors, and hanging plants throughout.
Whether you're looking for a quick bite to eat or to hang out with your friends and family, Magnolia Table is the place to be. Sip on a cup of coffee or an espresso and start with a bread basket or lemon lavender donut holes for the table. Then dig into eggs cooked to order, pancakes, and French toast for breakfast, or a mouthwatering sandwich or salad for lunch.
Much of what ends up on your plate comes from the local area, while many of the eggs and certain vegetables come right from Joanna Gaines' own farm. Top it all off with dipping donuts, cake or pie by the slice, or a Silo Cookie (with chocolate chips, peanut butter chips, oats, and walnuts) and you've got a great start to your day. Along with the standard menu items, Magnolia Table cooks up seasonal dishes made with ingredients available in that time of year in abundance.
In a hurry? Get a bite at the Take Away + Market, where you'll find prepackaged meals and an array of Magnolia-themed t-shirts, hats, kitchen towels, and other goodies. For a taste of Magnolia Table without leaving the silos, pay a visit to the Waco restaurant's food truck.
Serving the freshest foods in a cozy and inviting setting, Magnolia Table offers the perfect place to start your day.
---
Magnolia Table Hours
Monday – Saturday: 6 AM – 3 PM
Magnolia Table Take Away Hours
Monday – Saturday: 7 AM – 4 PM
---
---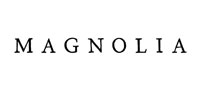 Magnolia Market
601 Webster Ave.
Waco, TX 76706
(254) 235-6111
magnolia.com