---
National Museum of Funeral History in Houston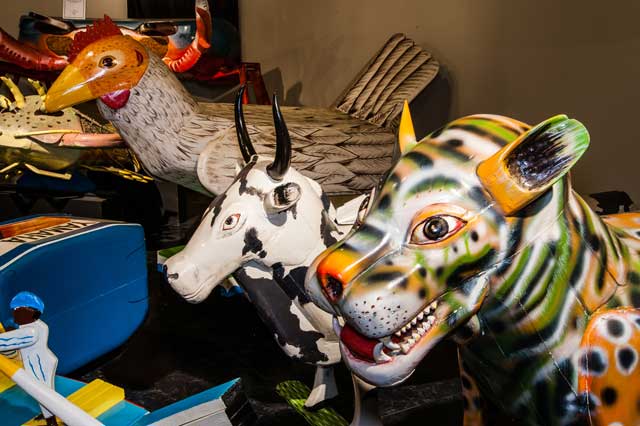 Chalk it up to social taboos, concern about seeming morbid, or plain old denial, but the subject of death is not one you're likely to catch the average person discussing. Yet few things in human discourse or history are as frequently occurring, as universally understood, or as rich in tradition and ceremony as death. Popes and paupers, kings and commoners, all will someday shuffle off this mortal coil. At the National Museum of Funeral History in Houston, you can hear their fascinating stories from beyond the grave.
The largest funeral museum in the world at more than 30,000 square feet, the National Museum of Funeral History holds priceless artifacts and replicas from the burial services of some of history's most notable figures. Permanent exhibits related to American presidential burials include a bill from George Washington's funeral and a full-scale recreation of Abraham Lincoln in repose, complete with an actual lock of hair. Meanwhile, Celebrating the Lives and Deaths of the Popes is an expansive multimedia display featuring a full-scale replica of Saint John Paul II's original crypt and authentic papal garments.
Other permanent exhibits at the National Museum of Funeral History include:
Dia de los Muertos, devoted to the colorful Mexican holiday honoring departed loved ones with altars decorated with mementos, sugar skulls, and flowers.
A Life Well Lived: Fantasy Coffins from Ghana, the largest collection (outside of West Africa) of coffins artfully sculpted to capture the essence of the departed, including a Mercedes Benz and a giant lobster.
Japanese Funerals, detailing the ornate memorial ceremonies of the Far East that are some of the most expensive in the world.
9/11 and Fallen Heroes Tribute, created as a safe and informative place to expose young children to the events of September 11, 2001.
A number of special exhibits are on display as well, so there is always something new to see and learn. Speaking of learning, the museum welcomes teachers and students on class field trips and recommends the exhibits for everyone from grade school to grad school. Displays touch nearly every academic subject, from the chemistry at The History of Embalming to the engineering of Historical Hearses. While the museum is designed to be a self-guided experience, docents are available with advance registration.
Don't wait to visit one of the most intriguing museums in Houston. After all, you never know which day might be your last.
---
---
National Museum of Funeral History
415 Barren Springs Drive
Houston, TX 77090
281-876-3063
www.nmfh.org