---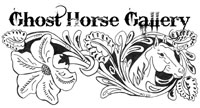 Night Owl Espresso & Tea Bar
Step inside the Night Owl Espresso & Tea Bar in Silverton and your first sight will be all the rustic wood paneled walls and easygoing ambience befitting any place worth its salt here in West Texas.
Let the aromas of freshly brewed espresso hit your nose and you'll realize this might just be the best place in town for a cup of joe.
Add in the fact that it's a part of the Ghost Horse Gallery, an exhibit of spectacular animal sculptures by Tammy Lynne Penn along with other works of art, and you have a place you need to hang out when you visit town.
The cafe's owner and barista, Rowdy Cogdell, calls himself Silverton's "one and only blind barista." An expert at his craft, Rowdy whips up just about any kind of coffee you can think of, from the Lonesome Dove cappuccino and the Moonshine chai latte to the Ghost Horse, a hot drink that comes in either mocha, vanilla bean, or dulce de leche flavors. Ask for an extra shot of espresso if you need even more of a boost, or add flavorings like white chocolate, hazelnut, and vanilla.
Need to indulge your sweet tooth? Get a piece of cake, bread, brownies, or Momma Whit's individually sized pecan pie (show up early for these as they sell out quickly). Find a seat and read a book, chat with friends, play a game of dominoes, and watch some TV. Then check out all the amazing art on display in the Ghost Horse Gallery before you head on out to explore the rest that West Texas has to offer.
---
---