---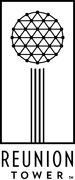 Reunion Tower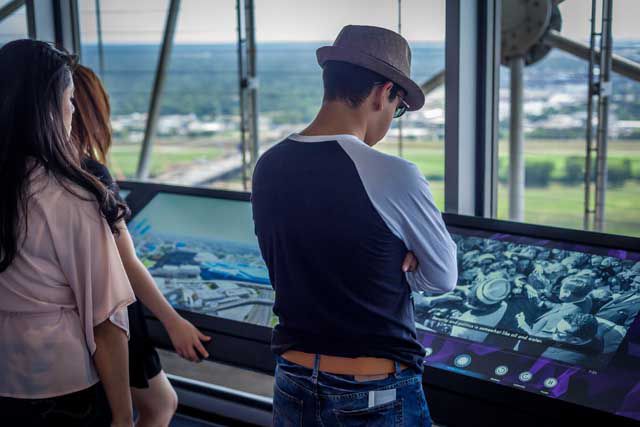 Do you ever feel like you've seen and done it all? If so, maybe you just need a fresh perspective ... one from about 500 feet in the air. That's the height of the breathtaking vistas you'll enjoy from Reunion Tower, ranked as one of the most romantic places in Dallas. Featuring a high-tech observation area, it may be just what you need to see the world in a whole new light.
Your Reunion Tower experience begins at the Photo Experience, where you can use the magic of green screen technology to pose with fun props in front of a handful of Dallas skylines. Then hit the gift shop, also located on the bottom level, and shop for t-shirts, travel mugs, shot glasses, and other souvenirs. From there it's up the elevators to the GeO-Deck, a newly reimagined observation area perched 470 feet above downtown Dallas. Here you'll take in 360-degree panoramic views that stretch for miles in every direction, even as far as Fort Worth on a clear day. Using the high-definition zoom cameras and telescopes, you'll not only be able to see Dealey Plaza but the grassy knoll and even the small "X" that marks the fateful spot on Elm Street where President Kennedy was mortally wounded.
For a truly unfiltered look, step onto the exterior deck that wraps all the way around the level and feel the wind in your face. Once you're back inside, check out the 52-foot-long array of interactive touchscreens known collectively as the Halo. In addition to showing you fun facts and a 3D map of Dallas, the displays help you plan out the rest of your stay as they introduce you to local hidden gems, historic landmarks, museums, parks, and more.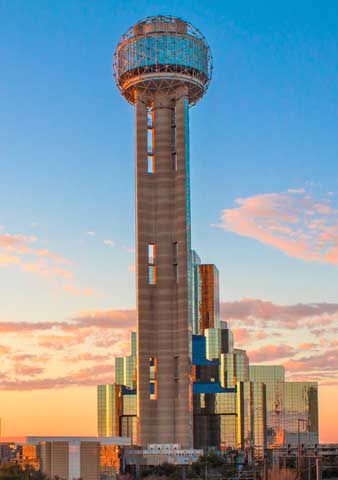 The Tower offers a number of special ticket rates, including big savings for holders of the popular Dallas CityPASS. There are also discounted prices for large groups, that are good for two separate visits in the same day, and package deals for birthday parties, field trips, and tour groups. Stunning views make Reunion Tower a great place to go with the family or for a romantic evening with that special someone.
---
---